What could be the finish of the facade of the house or cottage if they started to repair? Are you looking for "exterior finishes for the house" on Google, perhaps you are looking for inspiration for facing your house outside or for a facade design idea?
You may even have studied materials for cladding exterior walls. We offer to get acquainted with the most popular solutions in the field of finishing facades of private, country houses.
3 Main Questions when Choosing the External Cladding Systems
There are a huge number of finishing options – from front panels to siding, from bark beetle to plaster decoration. Even if you are looking for the cheapest exterior decoration for your house, there are three important questions you should consider before you begin. Below we consider these 3 questions, as well as present a photo gallery of the most well-known methods of decorating, which will undoubtedly interest you when designing the exterior walls of your house.
1. What facade finishing materials do you like?
They say that appearance is not everything, but when it comes to the design of exterior walls, almost always at first glance, the facade of your house appears. It sets the tone for the rest of the design, including the interior, so it is important to choose facing materials that represent your unique personal tastes, and create a cohesive design throughout your home.
In addition, along with the design of your courtyard, the appearance of your house creates an "attractive effect", this is how your house seems different to someone who is looking at it from the street. This is usually a real estate agent used to promote your home when the time comes to sell, so it's important that everything is correct.
2. The complexity of the service for which you are ready to go?
In addition to the aesthetic appeal of materials, it is also important to think about how much maintenance you are willing to do to make your facade look fresh. Some cladding materials require more maintenance than others, and if this is not yours, you can explore alternative materials that can achieve the same result.
Take, for example, a tree. The popular cladding material has a reputation for incredibly time-consuming maintenance, but modern wooden facades can be designed to maintain a proper amount of time and effort. Dried wood is naturally an increasingly popular aesthetic for modern homes. Its organic texture requires minimal effort in terms of content, saving you money in the long run.
3. What is the environment?
Three environmental factors should be considered before decorating your exterior wall structures: sun, wind and sound. The sun is obvious; if your house is in the north, it will receive a lot of direct sunlight, and the facing materials you choose should be suitable for this. Although the wind is a bit less predictable than sunlight, it is important to take into account the position of the walls, windows and doors in order to facilitate cross-flow of air for ventilation of the house, of course, during the warmer months. Your electricity bills will surprise you.
Sound is another important factor. Do you live in a noisy zone? You may want to consider brick exterior walls (and internal walls, if you can afford it), due to the high thermal mass, noise transmission is reduced.
Changing the appearance of exterior walls can be as simple as using a different material for a chimney or creating a pattern with a brick or exterior facing tile. Thinking about something more natural? Vertical gardens are an exterior wall trend that is rapidly gaining in popularity.
BUILDING FACADE MATERIALS
To date, there are a large number of modern finishing materials that allow you to create an impressive and original home. This article will show you which facing materials are widely popular with suburban real estate owners and help you make the right choice on our photos of beautiful private houses.
Fasade Wall Panels
Front panels – outdoor siding has several goals. Consideration of each of them will help you find the right answer to the question of how to decorate the facade of the house. The most visible goal is aesthetics. The material you choose for the exterior of your home greatly influences its overall architectural style. Front panels – siding also protects your home from the weather and improves insulation. Different finishing materials work best for different climates, such as very hot and also very cold.
External Wall Cladding Materials
Finally, the right type of outdoor siding – front panels affects the value of your home. We break down each type into subtypes, including vinyl, plastic, cement, wood, and more below to help you find the best option for the facade of your house. The first and most important factor to consider is the type of outdoor siding – panels for the home.
Below we discuss the pros and cons of each type of decoration with facade panels. The type you choose also defines additional available design options. If you need the design of the facade of the house, which will stand out from the rest – exterior paneling of the facade may be ideal for this. We will help you to choose the best way to use this popular product in facing the external walls of your house, having considered all the advantages and disadvantages of the various options for finishing the facade panels in this article.
Types of Facades of a Building
Finishing the facades of private houses has two objectives. Firstly, it is the thermal insulation properties that you want to achieve in connection with the coming winter and cold weather. Secondly, it is an opportunity to give the building an original aesthetics.
FACADE CLADDING MATERIALS
decorative plaster;
natural or artificial stone;
sandwich panels;
siding;
tiles or clinker bricks;
porcelain stoneware.
Let's talk more about each of the varieties.
Facade decorative plaster
Perhaps, this is the most common method to clothe a private house and any other building. It is popular, first of all, because of its relative cheapness, and also the simplicity of the work. If you are interested in finishing the facade with your own hands, then this method will be very useful. There are no complicated technologies, it is enough to buy suitable materials.
This is perhaps the most famous and popular way. Used a variety of types – mineral plasters, acrylic mixtures, silicate and even silicone. We can say that this is the cheapest decoration of the facade, as it does not require huge costs for materials, and the advantages are weight – moisture resistance, frost resistance, ease of application, aesthetics.
Stone facades
One of the most interesting ways to finish the facade is using a stone, natural or artificial. The building acquires a surprisingly beautiful view, and this along with the frost resistance of the material, its amazing strength and durability. But it is worth noting that this method is by no means cheap.
Sandwich panels
The name of this material is not accidental: between the two layers is a special insulation. The material is fireproof, moisture resistant and easy to install. The choice of the color of the facade and windows will not be a problem, because you can choose any texture and color you like.
Wide prestige in Ukraine is won by one more original material – a sandwich panel. They consist of two layers, between which is a heater. In general, the work does not constitute any complexity, and the material holds excellent heat. Manufacturers offer a huge number of colors, shapes of material.
Decorative siding
Perhaps today, together with decorative plaster, siding is the most popular method of facing. This is a special panel of metal, wood, concrete, PVC, which provide good thermal insulation. Picking the color of the roof and the walls of the house will not be a problem – dozens of color solutions are offered to the buyer.
This option is considered one of the most aesthetic, beautiful types of cladding. This finishing material for the facade of the house is a decorative panel, which can be made of wood, PVC, metal, cement, etc. Depending on the material, this is a fairly inexpensive way of finishing, but surprisingly beautiful.
Tiles and clinker bricks
This is a natural material, in which a certain percentage of clay is added. Picking the color of the paint for the facade of the house will not be a problem: the manufacturers offer hundreds of various color solutions and shapes – glossy, corrugated, matte, etc.
The material perfectly copes with temperature differences. But – the pleasure is not cheap. Tiled facing is also very popular in Ukraine. You can decorate the house in three different ways – paving slabs, facade bricks and classic facing. There are a lot of textures, shapes, colors.
Porcelain tiles
Quite expensive, but very impressive way to finish the building. Impressive, above all, the characteristics of the material: moisture resistance, fire safety, amazing durability, strength. Finishing the facade of a country house with ceramic granite requires investments, but the result is beyond praise.
Facing materials for external walls are represented by this kind. Its excellent qualities (durability, frost resistance, resistance to moisture) makes it one of the most durable. There are dozens of varieties of this material, among them – glazed, structured, polished, matt polished and others.
Moreover, it is possible to choose any shape, color. Offered glossy, matte, mosaic, glazed and many other options. Cold on the doorstep, and the facade of the house is not yet insulated. Thousands of Ukrainians are looking for ways to help them protect themselves from frost in the winter, and also to give the appearance of the building an attractive appearance.
In this short review, we will talk about the most popular varieties of facing the building – methods, materials and their features.
Finishing material for the facade of the house: which one to choose? Today, a variety of materials are used to provide the building with the necessary thermal insulation, decorate it from the outside.
A rock
Another interesting option is the use of artificial or natural stone. However, this method is one of the most expensive. However, the combination of colors of the roof and the facade will be excellent – the stone can be selected in any color. Yes, and its characteristics are impressive: excellent strength, durability, thermal insulation.
HOUSE FACADE MATERIALS
The facade is the first thing that our view faces at the sight of any architectural structure. If for a resident of a city or a country village it does not matter how the facade constructions of public, state institutions look, then the exterior of their own house is very important for maintaining the image.
Exterior wall finishing materials
The facade of a private house is a visiting card that creates the very first impression of the owner: about his character, financial condition, originality, etc.
Facade Cladding Systems
The decoration of the outside of the house is a simple matter, on the one hand, but not entirely simple. The first thing that the owner of his home faces is a huge number of options for modifying the exterior.
Exterior wall cladding materials
And to make it easier for you to decide the appropriate option, we will try to briefly describe all possible beautiful facades of houses that can be used as a model for your own housing.
Wood is one of the most popular finishing materials. Its advantages are as follows:
it has excellent thermal insulation properties;
has "breathing" qualities, that is, it does not prevent ventilation inside the premises;
universal – suitable for both suburban home properties, and for buildings within the city.
Modern Building Materials
But the most important thing is amazing decorative possibilities. With wood, you can create original exteriors in old styles, modern and others.
Modern Facade Materials
A stone dwelling is not an experienced atavism, but a real opportunity to make something really interesting from the point of view of design from your dwelling. In addition to strength and durability, it also provides amazing decorative advantages.
Exterior Wall Finishing Materials
A representative view of the building is also guaranteed if the customer wants to save a little – to join the finishing stone with classical plaster.
Latest Building Materials
Do not think that using concrete and a lot of windows, you will create some kind of industrial workshop, not an apartment building. All this is prejudice. Modern technologies allow creating unique designs with the use of concrete facades and numerous glazing. To give the best aesthetic properties, such designs are often decorated with special plastic panels.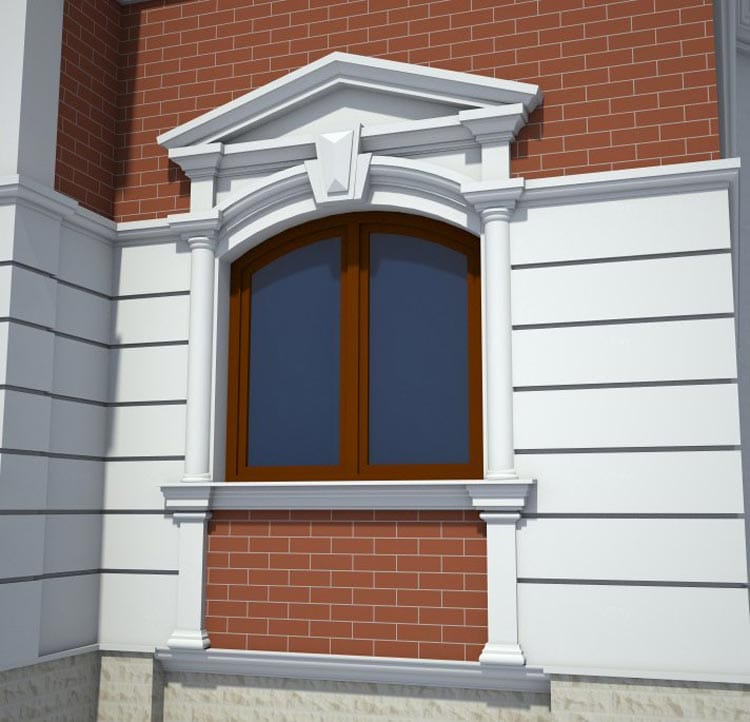 The first option is very inexpensive, but allows you to make a unique beautiful facade of a private house. Its advantage is in the most incredible variety of colors and shades. A clinker brick, though expensive, but creates original designs in European style.
EXTERIOR WALL CLADDING MATERIALS
The decoration of the facades of houses with modern materials (photos of such examples we suggest) is a reliable way not only to create the necessary conditions for winter (thermal insulation), but also to give the building a beautiful, aesthetically attractive appearance. There are several options for decorating country houses, some of which we will consider here.
Types Of Wall Cladding
Polyfoam is one of the most popular materials. Despite its relatively inexpensive price, it perfectly copes with its thermal insulation tasks.
Types Of External Cladding
And the installation of such a facade structure is not difficult – the material is easy and submissive for installation. From above it is covered with a special plaster solution, and the user can choose its color.
External Facade Cladding
Bark beetle is an insect eating the bark of trees and leaving characteristic traces. Laminate the facade structure of your house with such plaster – and you will get exactly the same pattern.
Concrete Facade Cladding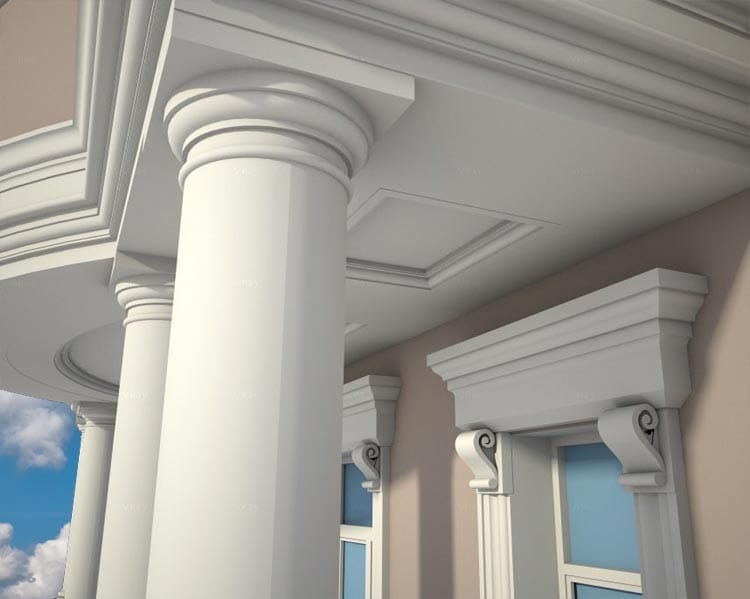 It looks very interesting and original. A choice of dozens, hundreds of color solutions.
Concrete Facade Cladding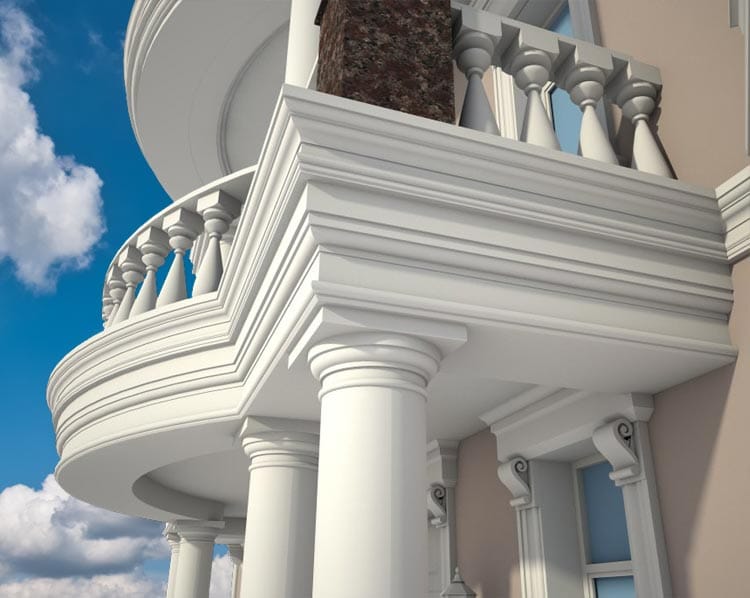 If you prefer the most democratic in price, an easy and reliable way of facade decoration – decorative plaster will cope with this as well as possible.
Modern Building Cladding
Its various variants are used: silicone, silicate, acrylic mixtures, etc. Simplicity of application, a lot of color options, thermal protection in winter – these are its advantages.
Exterior Wall Cladding Types
Having carefully examined the pictures of the "fur coat" of the house, sometimes it can be confused with a bark beetle. Indeed, the structure of the outer walls is quite similar, however it is not quite bark.
Building Facade Cladding
A special plaster mix is ​​also used here, but the relief is more convex, original. An excellent option for country houses.
Types Of External Wall Cladding
Brick is a popular material for building modern buildings. Facade cladding of such houses can go in several ways – all of the above options are equally used, and also siding, sandwich panels are added to them.
Different Cladding Materials
The main thing is not to overdo it and leave the house its original "brick look".
Types Of Wall Cladding Materials
If you decide to polish your home corner yourself, then in our gallery you can see several options that have turned out modern craftsmen. On the decoration of the facade of a private house (in the photo – with their own hands) goes a little more time, but you can be proud of yourself. Usually the simplest versions are used – foam plastic or decorative plaster.
Different Types Of Cladding Materials