The reliable foundation and the structural elements of the building soaring in the air are a cantilever house made of concrete. All cantilever structures are striking in their non-subservience to the laws of gravity. Such unusual forms are ideal for the gallery of modern art and for a country cottage.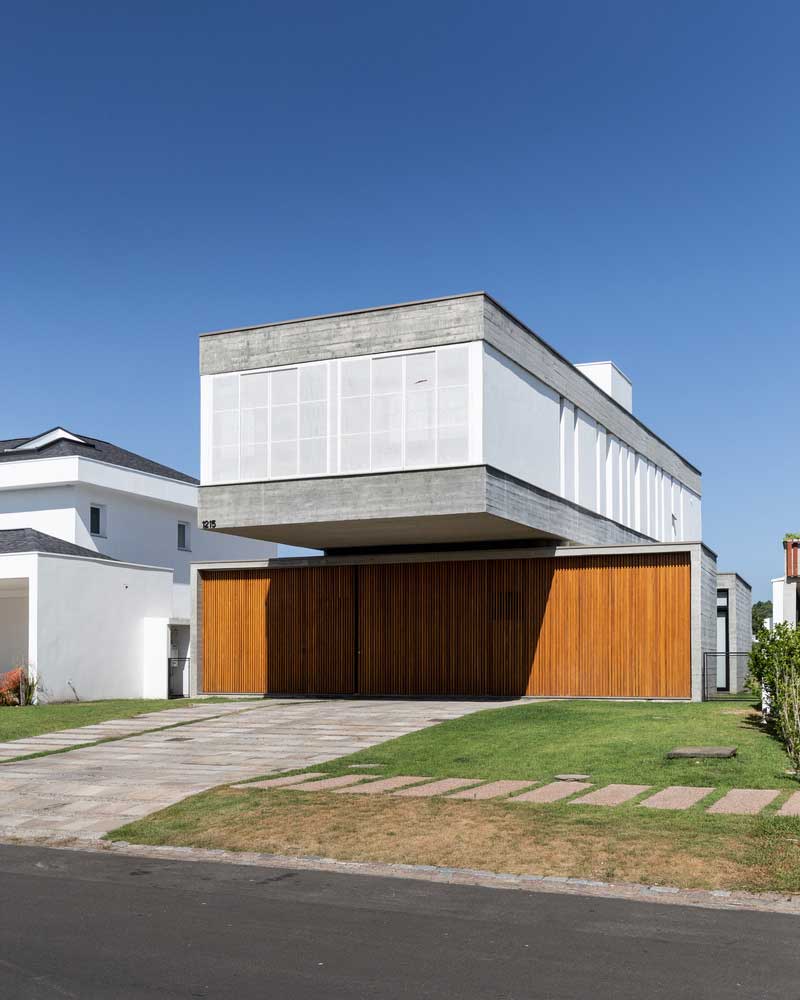 cantilever house design – geometric simplicity and unusual architectural solutions made of concrete
This cantilever product of architectural genius was erected on a small longitudinal section, which is located on the shore of a vast lake in southern Brazil. The restriction on the area of the land for development and the need for a spacious house for the whole family determined the design of the building.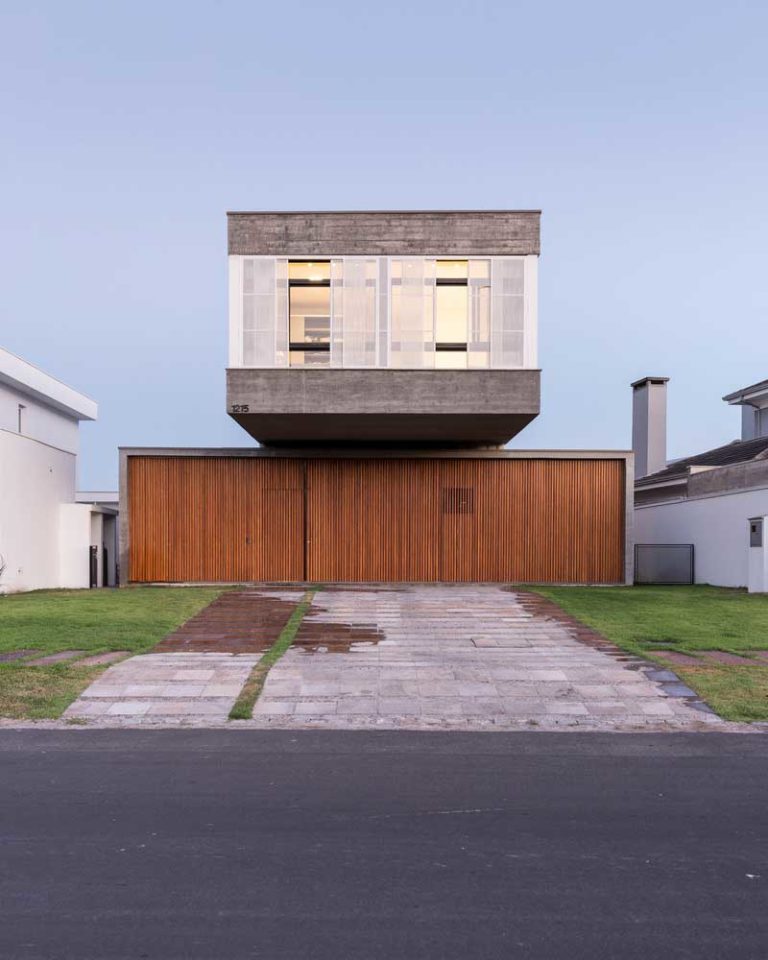 The construction complex is divided into three main zones. On the ground floor, which is the basis for the cantilever structure, there are household, utility rooms and a kitchen. The second zone consists of a patio protected on all sides. And on the upper console floor there are bedrooms. Panoramic windows take picturesque views of the lake to the residents.
From the side of the courtyard, the cantilever structure of the house also looks unusual and easy. The shape of the house, similar to the children's designer, in fact helped to maximize the use of the land and created an original and comfortable living space.
On a note. When designing a console house made of concrete, you should responsibly approach the calculations of all elements of the house. The main load of the console part should lie on the base of the building. The longer the console, the more difficult it is to calculate the position at which the console elements will be stable and reliable. Therefore, the design of any cantilever design should be entrusted to professionals.
cantilever house plans – a good solution for indoor zoning
Strong steel beams forming the skeleton of the building protect the courtyard and divide the living spaces into zones. The noble gray color of metal structures emphasizes industrial notes in the appearance of the house.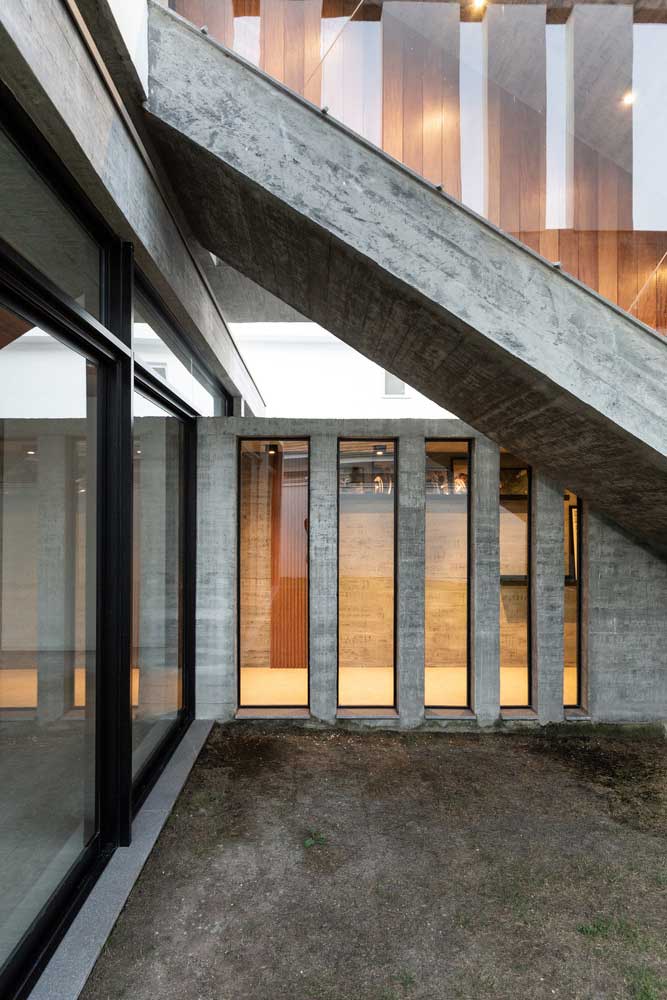 A certain asceticism, simplicity and a sense of spaciousness blows from the internal arrangement of rooms. The fundamental and strength of the exterior is reflected in the design of the living area. Reliable beams, an abundance of metal and glass are softened by the presence of wooden elements in the decoration. A strict division into zones creates comfortable living conditions.
The kitchen, dining area, passages and staircases of the lower floor are consistent with the overall architectural plan in terms of materials and colors.
All the advantages of the cantilever structure of the building are felt in the bedrooms and lounges located on the cantilever stove. Beautiful views of the lake and mountain peaks, a space filled with air and light, coziness and comfort are the indisputable advantages of a concrete cantilever house.