Attic for one-story private buildings remains at the peak of popularity. The functionality and rationality of the use of the area allows you to create a modest but beautiful space. The equipment of the attic space for the living area is a definite plus, especially with a modest budget. The attractive design of the one-story house with an attic from mia2 / Architektur surprises with minimalism, freedom and simplicity.
ONE STOREY HOUSE WITH ATTIC – SIMPLE HOUSING IN THE MIDDLE OF MOUNTAINS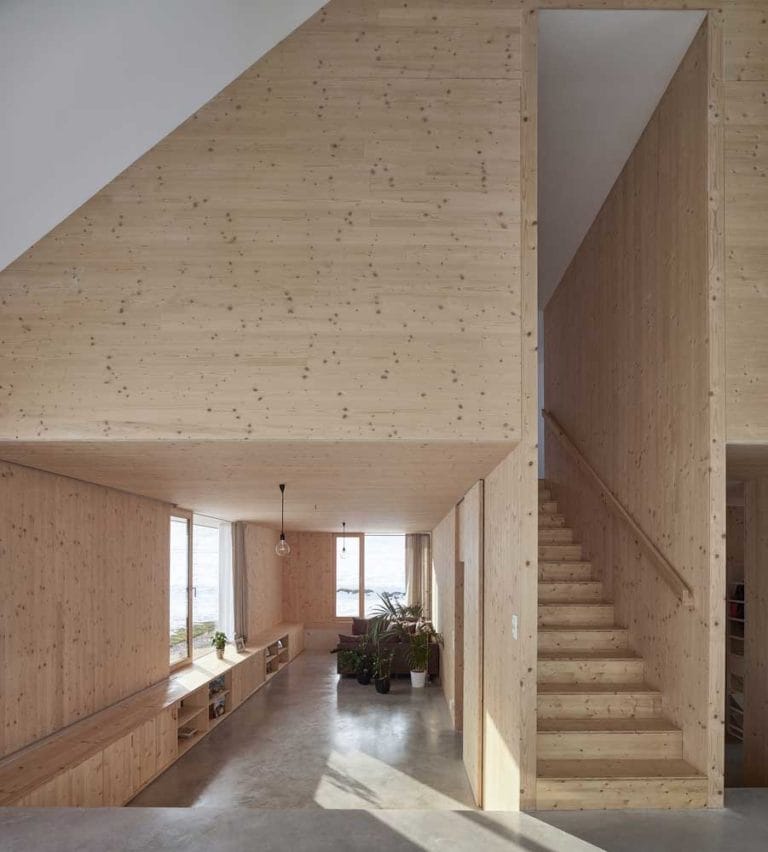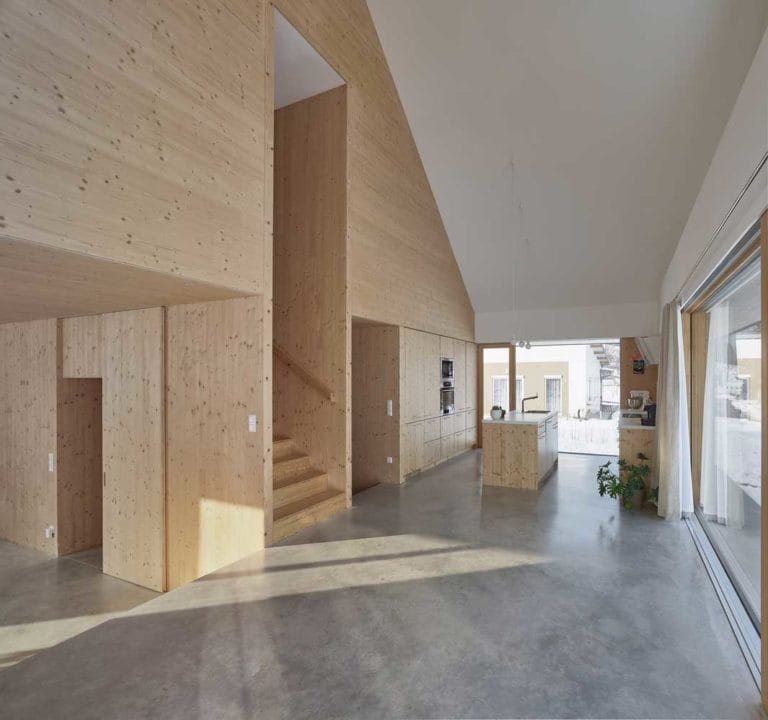 You think the area of the house is 152 sq.m. can't be spacious? You are mistaken! An unconventional approach to the organization of a residential building made it possible to design a completely inimitable building. The use of three basic materials – glass, wood, concrete only emphasized the originality of the finish.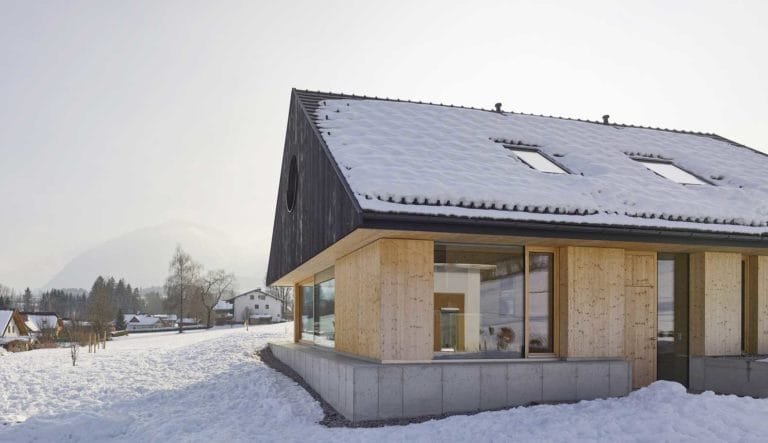 The design of the house made the main emphasis on the attic. The classic palette of raw light wood is muted by a gable black roof. Externally, the chosen style of the facade design resembles a village house among a snowy forest. The selected elements of the structure are simple and complex at the same time.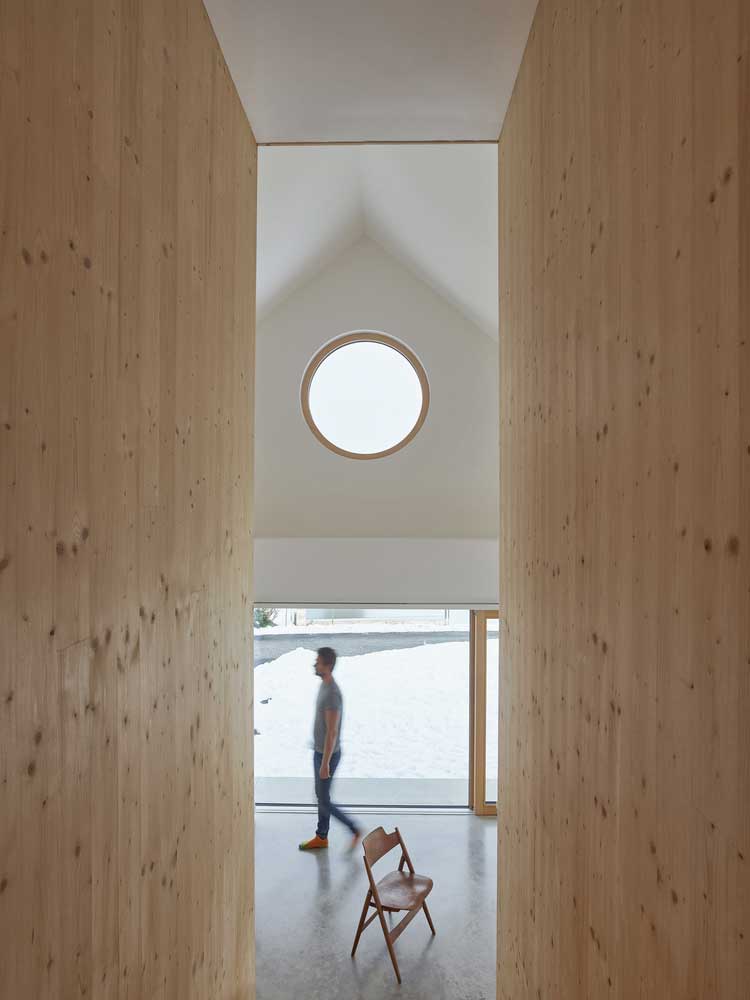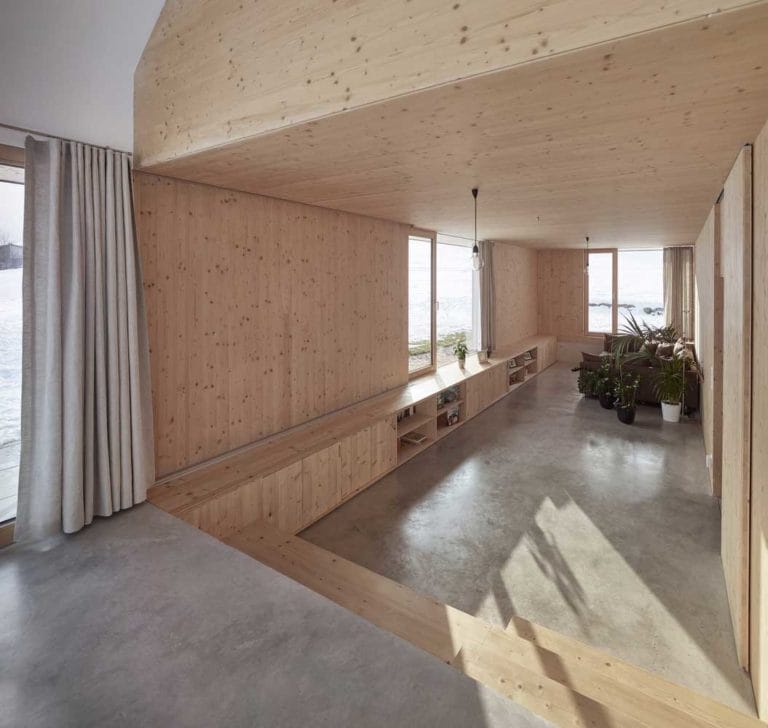 Simplicity is like in clear lines, free structure and proportionality of a building. The complexity of the project takes place in a spatial organization. The lower level seems pressed to the ground due to the elevated attic. This height ideally opens the horizons of excellent mountains.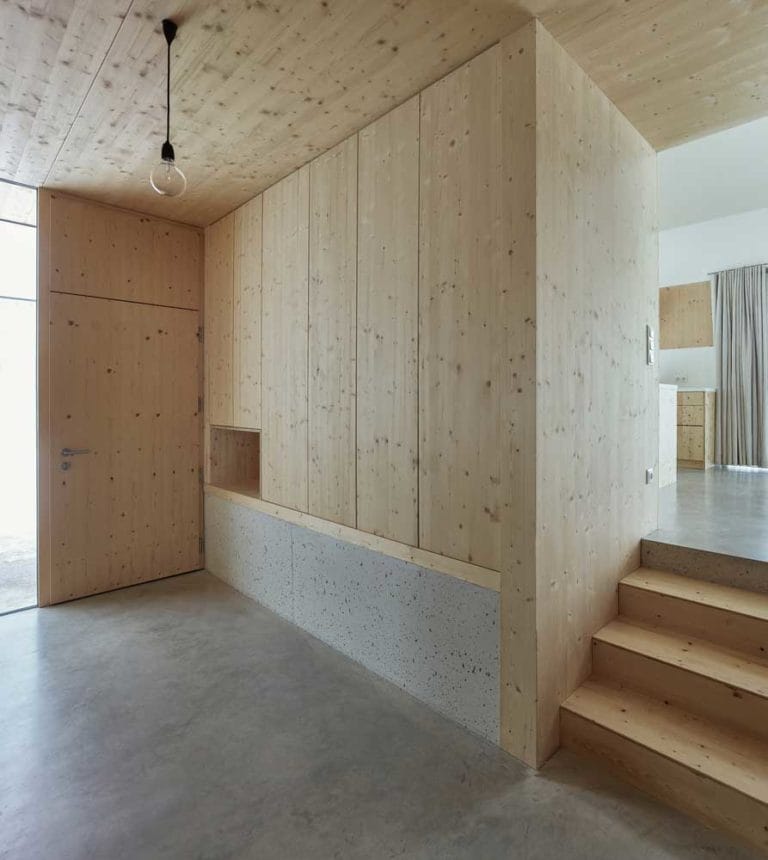 STYLISH DECORATION OF THE ATTIC
Stylistically, the design is chosen in complete minimalism. Natural wood finishes on the ceiling, walls, windows, stairs do not require additional decor, either inside or outside. The concrete floor gives the interior a bit of dullness, which is perfectly illuminated by large windows, sliding glass doors. Using sliding systems allows you to turn the dining room into an open veranda, which becomes an indisputable advantage for housing in the countryside.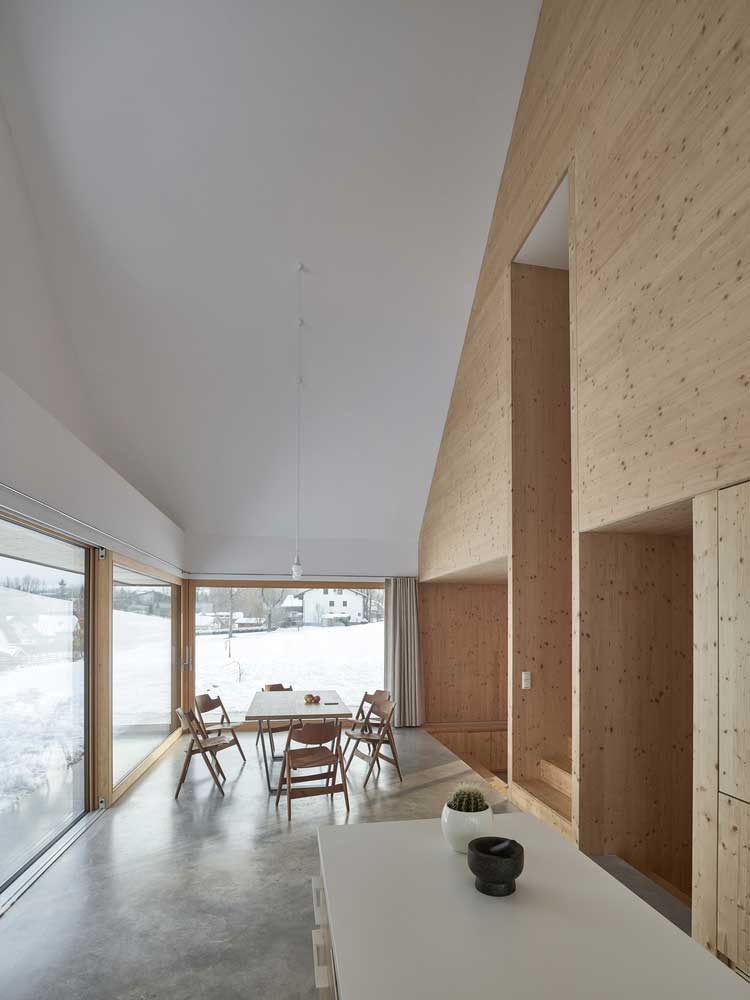 For a one-story house, the attic acts as an additional living space. The young family has ideally expanded the area for living with children. Quality and comfort have become the main priorities of construction. Modern design only emphasized the attachment of residents to nature.
Important! It is possible to finish attic decoration gradually, living on the ground floor. The main factor in the organization of the attic is warming, because a lot of heat is lost through the cold attic.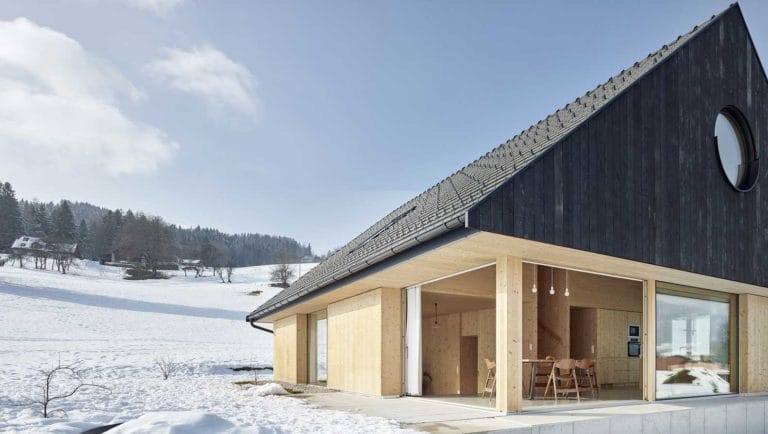 To provide sufficient attic in the attic, several sources of natural light are thought out. The window of a round form from the central part of the house looks spectacular. This element is an original addition to the attic style.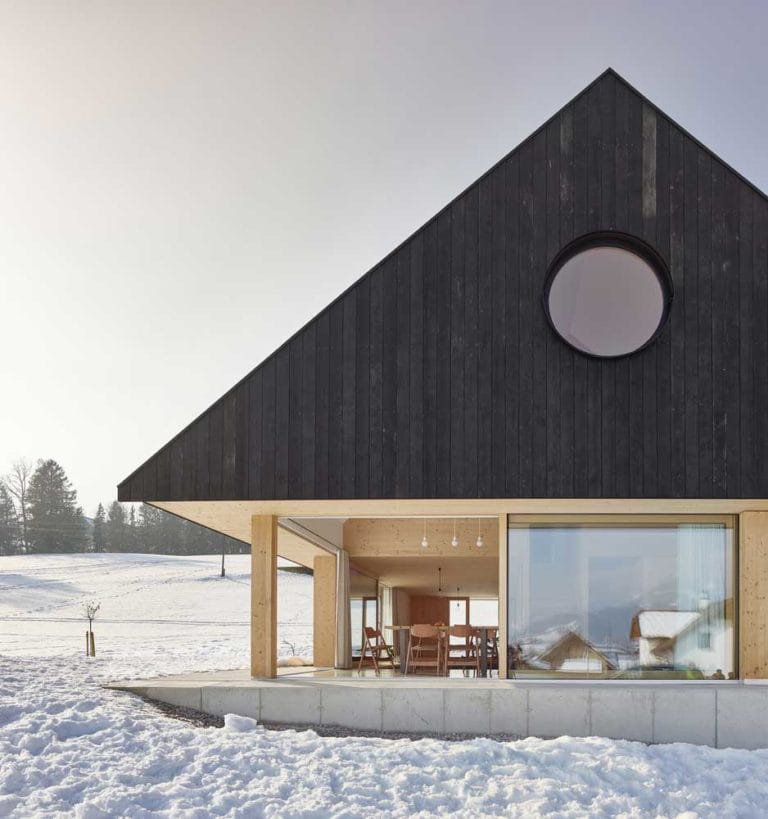 The traditional representation of housing with an attic evokes the association of an English cottage with brick trim, a small balcony, a complex roof. In fact, the design of a one-story house with an attic can be concise, cozy, bright.