The metal exterior of the house looks attractive, despite the brevity. The exterior of the metal can be seen on many buildings. In addition, he still performs a utilitarian function. Provides protection from external factors in the form of snow, rain, wind, sun.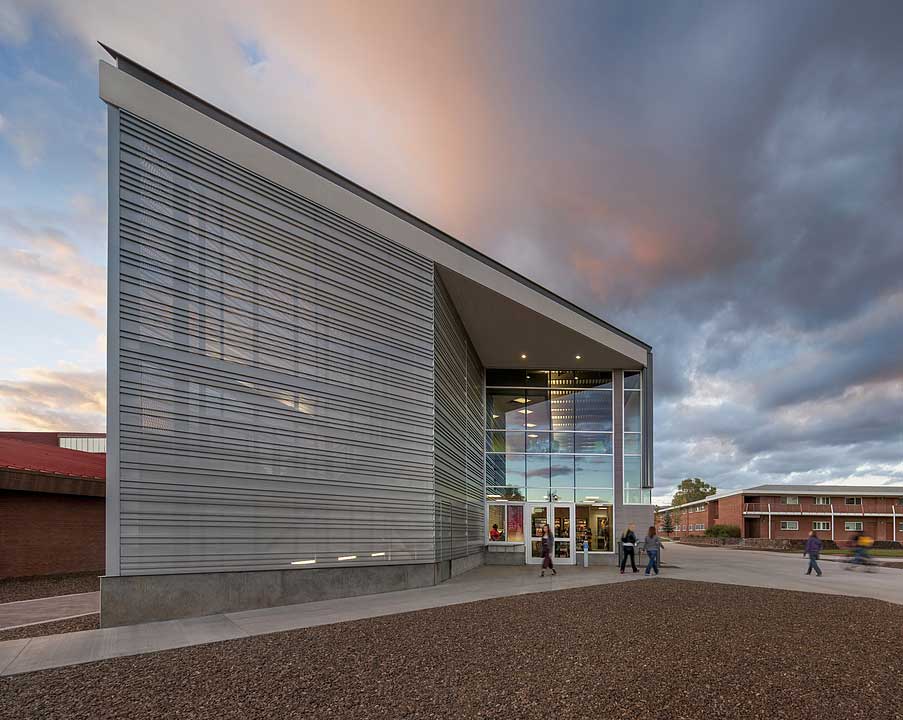 Metal siding is a modern finish for industrial buildings and private houses. Cladding panels are in great demand among consumers.
Quality mark
Morin Corporation specializes in metal profiles for walls and roof areas. Reproduces more than 100 profiles of architectural panels of various parameters and projects. The Morin Corporation brand also has a generous range of metal cladding finishes. It includes perforations, corners, shutters and fasteners, and custom extrusion.
Exterior of the house with metal siding
There are three series of Morin Metal Wall architectural panels. They use the same connection methods, they can be combined. Matrix Series implies a hidden rain protection system, a metal panel for the wall with ten profiles.
Installation – quickly and clearly
Metal cladding panels are easily interconnected. They are not placed end-to-end, but in the form of a "Christmas tree" on a special frame.
Metal siding allows you to transform the appearance of the building. Thanks to the reconstruction, even the old building will become attractive. Installation works do not take much time and are not too laborious. This work is reminiscent of the constructor assembly. With great desire and under the guidance of a specialist, it is possible to independently update the exterior of the building.
Benefits of siding
adequate price;
ease of installation;
metal panels do not fade in the sun, do not ignite when overheated, wet resistant;
metal panels for exterior are easy to maintain;
have a high service life;
variety of color schemes.
The only drawback of metal panels is environmental friendliness. Facing panels for the exterior are made from piece material. Over time, cracks and bends are not excluded. Manufacturers strive to improve products. Choose a trusted brand. This will minimize purchase frustration.
Advice! Defects on the walls in the form of cracks must be eliminated in advance, before proceeding with the installation of siding. If this factor is missed, "cold bridges" may form.
Metal panels for home exterior
FACADE DECOR FROM THE MANUFACTURER