Architectural bureau Gustavo Penna Arquiteto e Associados has presented a modern small house with a flat roof on a hillside in the scenic area of the Brazilian state of Minas Gerais.
This facility embodies several elements, followed by chasing the design and construction of a small suburban housing.
SELF-SUFFICIENCY AT COMPACTITY
The area of the presented one-story house is 45 sq.m. But due to the competent layout, it was possible to place two bedrooms, a kitchen-dining room, a living area with a place for relaxation, a bathroom and a utility room. The rooms are located so that this small one-story house is suitable not only for a couple, but also for families with children, and receiving guests.
small modern house plans flat roof
Due to the proper planning of the space, the house contains all the features of a typical suburban housing. Moreover, he is no more than a modern one-room apartment in comfort class.
small modern flat roof home designs
CREATIVE DESIGN
The project of a small house with a flat roof is made in the style of deconstructivism. Due to the panoramic glazing to the floor, the architects managed not only to visually expand the living space, but also to give solidity to the compact housing.
small flat roof house designs
Here, not only the appearance is unusual, but also the interior. It combines elements of a loft, kitsch, techno-style and minimalism. This housing will be the choice of those who do not pursue pomp. It is suitable for lovers of modern trends, simplicity and functionality.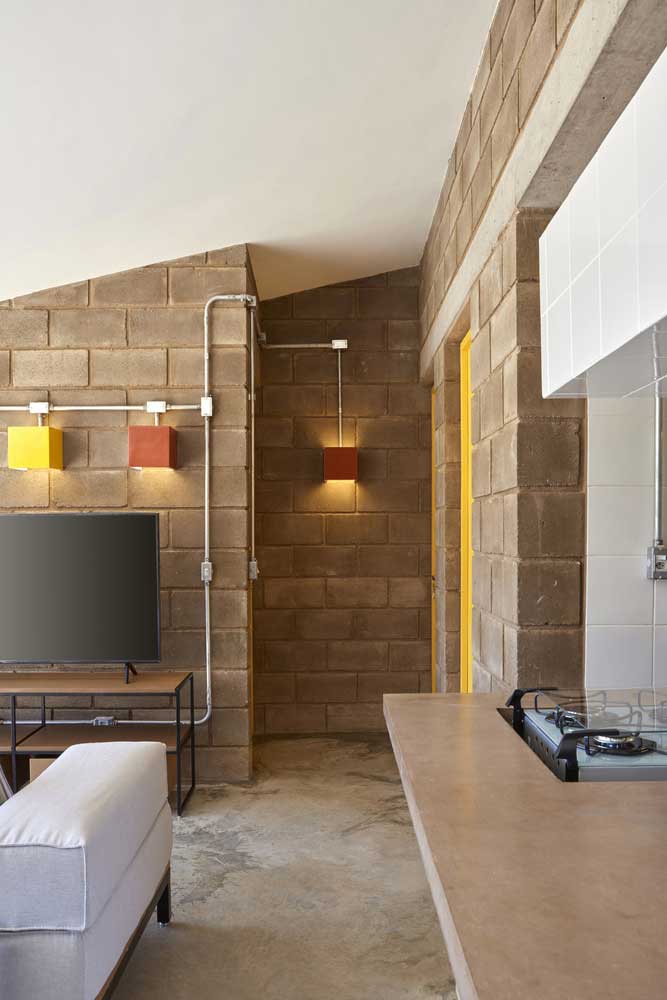 ERGONOMIC PLANNING
Kitchen combined with dining room and living room. All this space integrates with the terrace. The idea was realized due to a sliding panoramic design instead of a traditional wall and windows. Therefore, the border between housing and the garden can be removed.
small flat roof house plans
This solution is convenient for a picnic, a holiday with family and friends, active games at home, relaxing on sun loungers, feasts. Due to the panoramic glazing, a stunning view of the slope opens from here. To keep the house in a pleasant microclimate, the glazed facade is obscured by a hinged structure. The building is designed so that it has high-quality natural ventilation of the premises.
flat roof designs for small houses
ENVIRONMENTALITY IN PRIORITY
The presented one-storey house with a flat roof is built from natural materials. The walls are made of stone and other mining products. Building engineering is primarily dependent on renewable sources. To heat the water, a system was used, powered by the energy of sunlight and wind. Due to the flat roof structure, solar panels were installed on it.
small house flat roof design
The design of a small house with a flat roof from Gustavo Penna Arquiteto e Associados proves that with a minimum of space you can implement a full-fledged suburban housing. A disadvantage in the form of not the most convenient location can be used to your advantage. This is a house in a modern architectural style with unique elements, such as sliding panoramic glazing, providing the possibility of combining living space with a terrace, autonomous power supply, etc.
simple shed roof house plans