Wood paneling was once a design staple in many homes. However, as design trends evolve, it might start to look dated. Thankfully, there are numerous creative wood paneling makeover ideas that can bring new life to your walls. From paint to wallpaper, here are five ideas that will transform your wood-paneled rooms into modern, stylish spaces.
Bold Paint Over Wood Paneling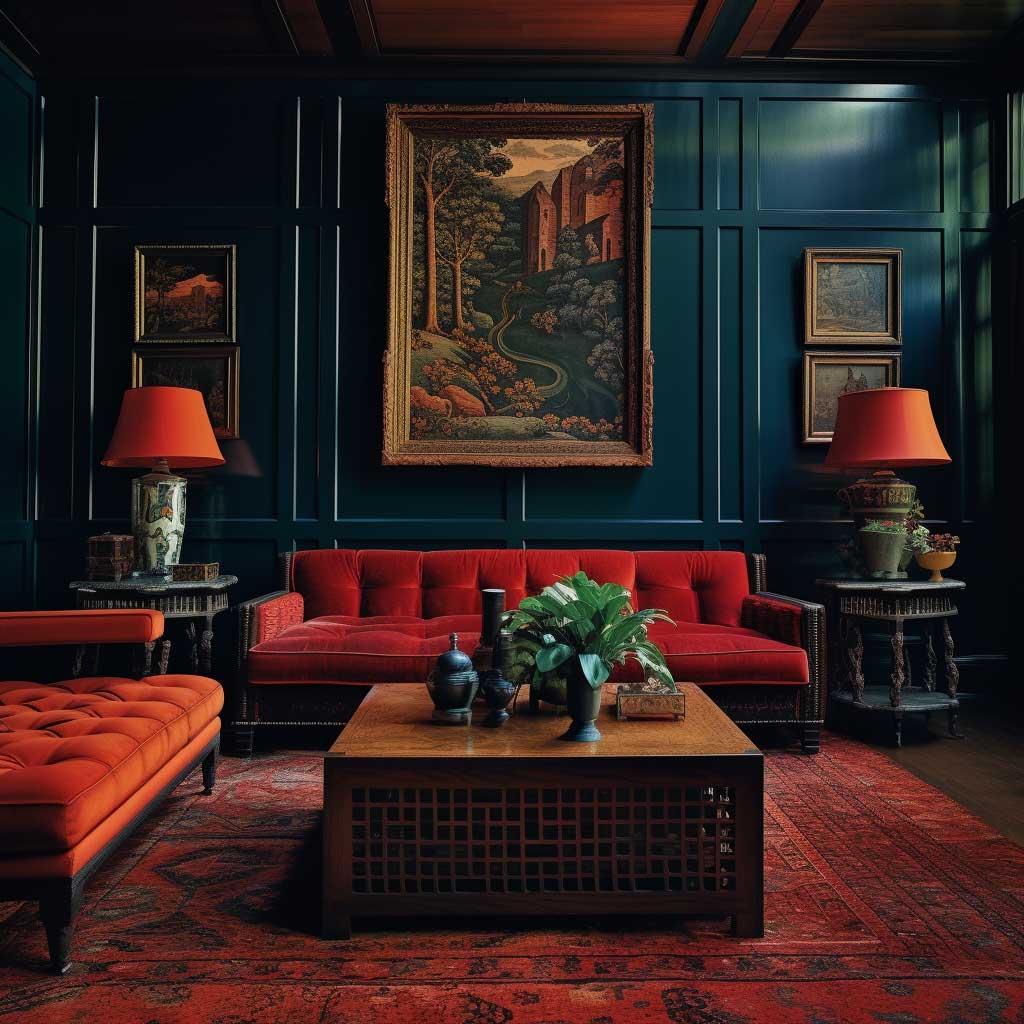 This image exemplifies the transformative power of paint when it comes to wood paneling makeover ideas. The room in focus has undergone a noticeable change, with its original wood paneling covered with a bold, dark color.
The deep hue chosen for the paint adds an extra layer of depth and sophistication to the room. This bold color choice also imbues the room with a sense of personality, making it a space that reflects the tastes of those who live there.
The beauty of this wood paneling makeover idea lies not only in its aesthetic value but also in its simplicity. Painting over wood paneling is a cost-effective, accessible project, making it a preferred choice for many homeowners looking to refresh their interiors.
Beyond its striking color, the image reveals how paint can accentuate the architectural details of wood paneling. The lines of the paneling stand out against the dark paint, becoming a striking design feature rather than an outdated element.
This photo also serves to highlight the versatility of this wood paneling makeover idea. The bold color fits seamlessly into a variety of decor styles, from modern to eclectic, proving that a fresh coat of paint can reinvent the look and feel of any room.
Furthermore, it's worth noting that this wood paneling makeover does not erase the past, but rather builds upon it. The texture and charm of the original wood paneling still shine through, albeit in a modern, appealing way.
Finally, this image underscores the potential of paint as a tool for experimentation. Homeowners can play around with different colors and finishes until they find a look that fits their space perfectly, making this one of the most adaptable wood paneling makeover ideas.
Wood Paneling with Artistic Wall Decor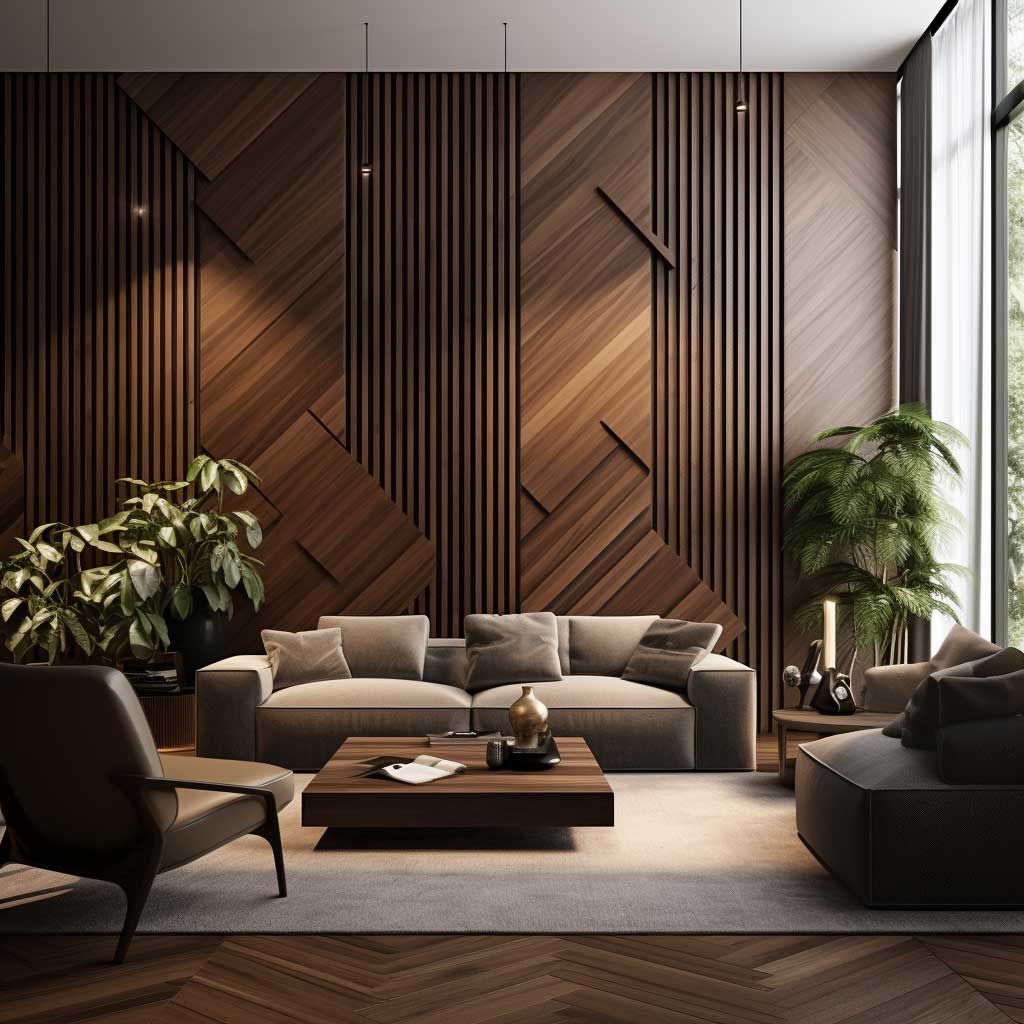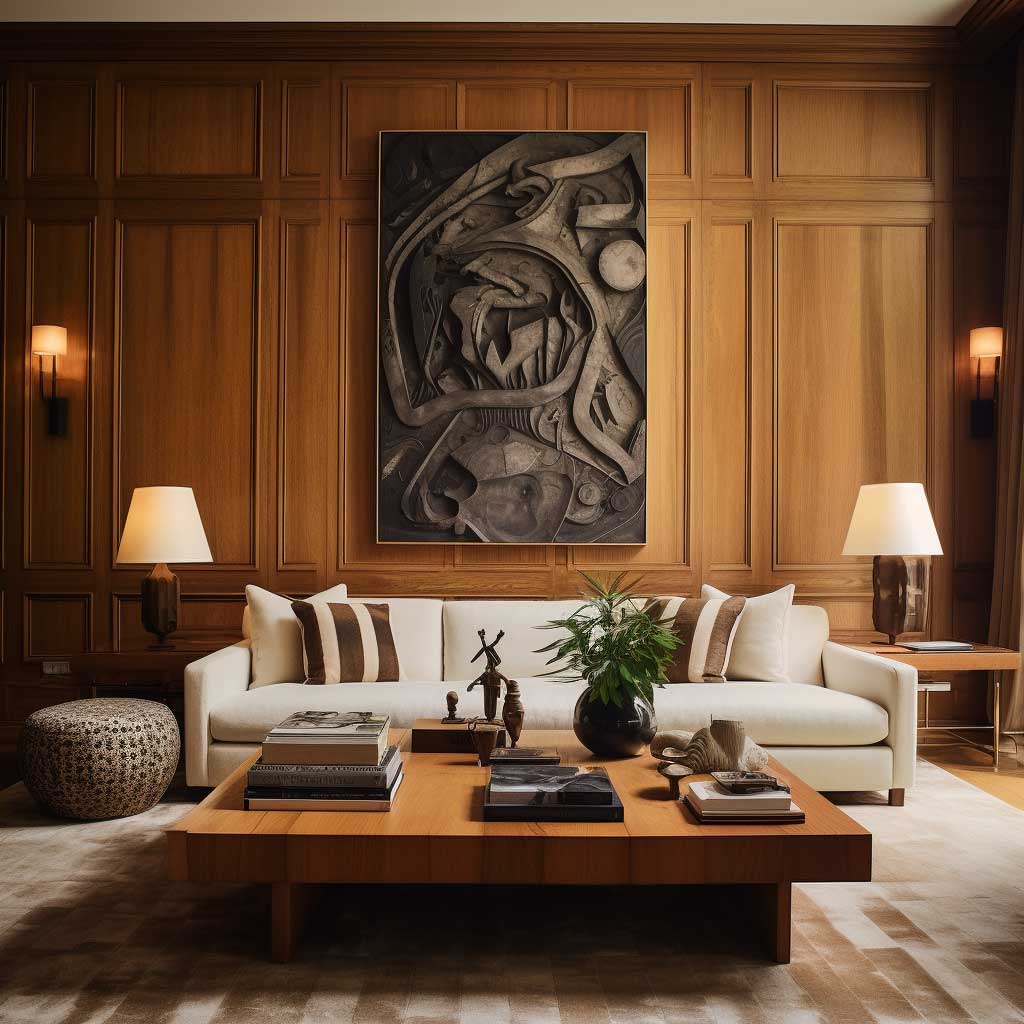 The second image presents another exciting wood paneling makeover idea – integrating modern wall decor into the wood-paneled room.
This photo depicts a wood-paneled room adorned with various pieces of wall art, which bring a vibrant, contemporary feel to the space. The art pieces stand out beautifully against the wood paneling, turning it into a unique gallery wall.
The image further demonstrates how wall decor can serve as a medium to express personal taste and style. The choice of artwork, its arrangement, and how it contrasts or complements the wood paneling can tell a story about the homeowner's preferences and personality.
Another point of interest in this photo is the interaction between the natural texture of the wood paneling and the artistic elements. This juxtaposition creates a visually appealing dynamic that adds depth and character to the room.
This wood paneling makeover idea also offers a high degree of flexibility. The type of wall decor can be customized to fit any design style, from minimalist to bohemian, or traditional to contemporary. The possibilities are endless.
Furthermore, the image emphasizes the functionality of this makeover idea. By using the wood paneling as a backdrop for artwork, the room can continually be updated and refreshed without needing a complete overhaul.
Lastly, this photo illustrates how incorporating wall decor into a wood-paneled room can make the space more inviting. The artwork adds color and interest to the room, creating an environment that encourages relaxation and enjoyment.
Whitewashed Wood Paneling
The third photo presents an excellent example of how whitewashing can be used to update wood paneling. This wood paneling makeover idea gives the room a refreshing, coastal vibe.
Whitewashing is an effective way to lighten the appearance of dark wood paneling, as depicted in this photo. The technique allows some of the wood grain to show through, maintaining the texture and character of the paneling while giving it a fresh, modern look.
The image shows how well whitewashed wood paneling pairs with various decor elements. From rustic to coastal or shabby chic designs, whitewashed wood paneling provides a versatile backdrop that enhances the overall aesthetic of the space.
The whitewashed wood paneling in this photo also creates a bright, airy feel. This can make a significant difference in rooms with limited natural light or small spaces that could benefit from a lighter color palette.
Besides its aesthetic benefits, whitewashing is a relatively simple and cost-effective wood paneling makeover idea. This technique requires few materials and can be a rewarding DIY project for homeowners willing to put in a bit of effort.
This photo also reveals the longevity of whitewashed wood paneling. While trends may come and go, whitewashed wood has a timeless appeal that can withstand the changing tides of interior design.
Lastly, the image highlights how whitewashed wood paneling can transform a space into a calming, relaxed environment. Its light, neutral tones create an inviting atmosphere that's perfect for unwinding after a long day.
Conclusion
Breathing new life into wood-paneled rooms doesn't have to be a daunting task. With these wood paneling makeover ideas, you can easily transform your space into a stylish, modern haven. Whether you choose to paint, decorate with art, or whitewash, remember that the goal is to create a space that you love and feel comfortable in. So go ahead, let your creativity run wild!