Your front entrance is the first thing people see when they visit your home or business, so it's important to make sure it looks great. Creative front entrance design ideas can help you transform your workspace into a creative and inviting space that both visitors and employees can appreciate.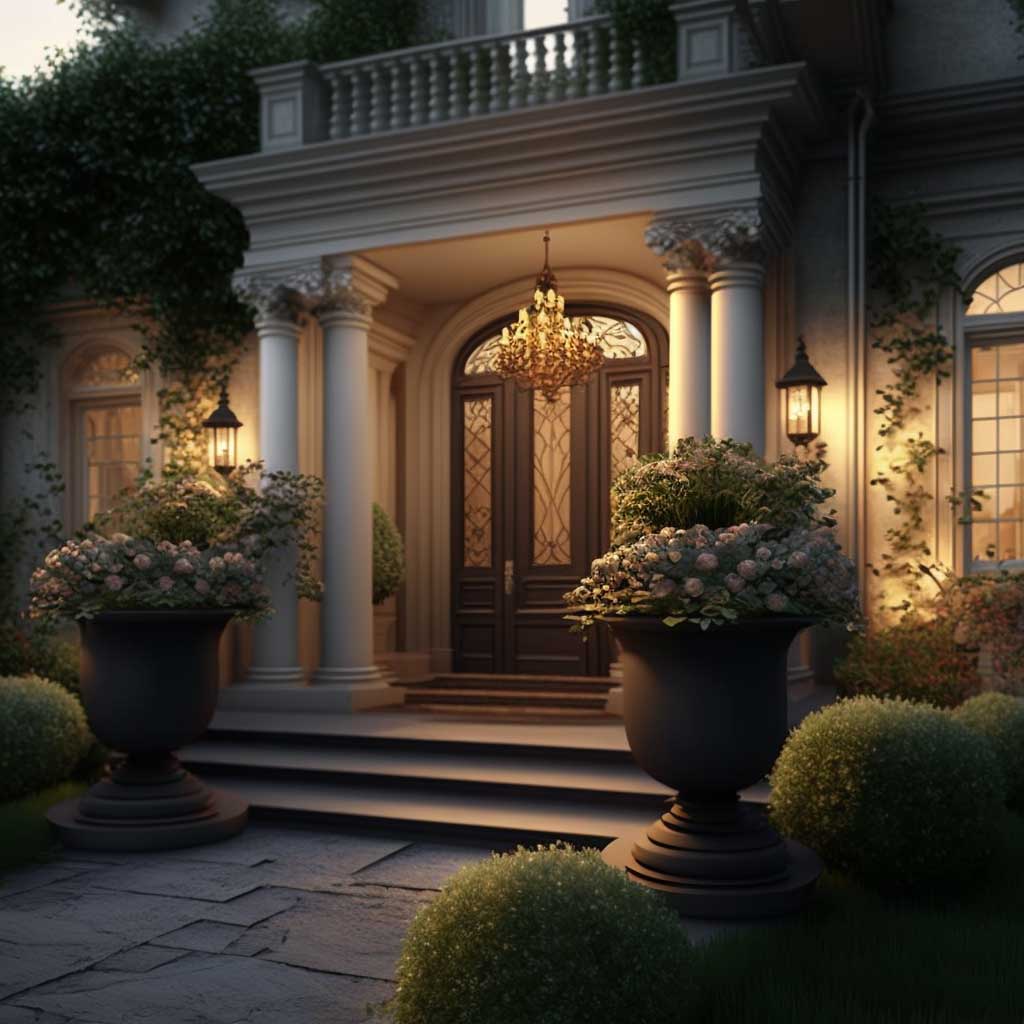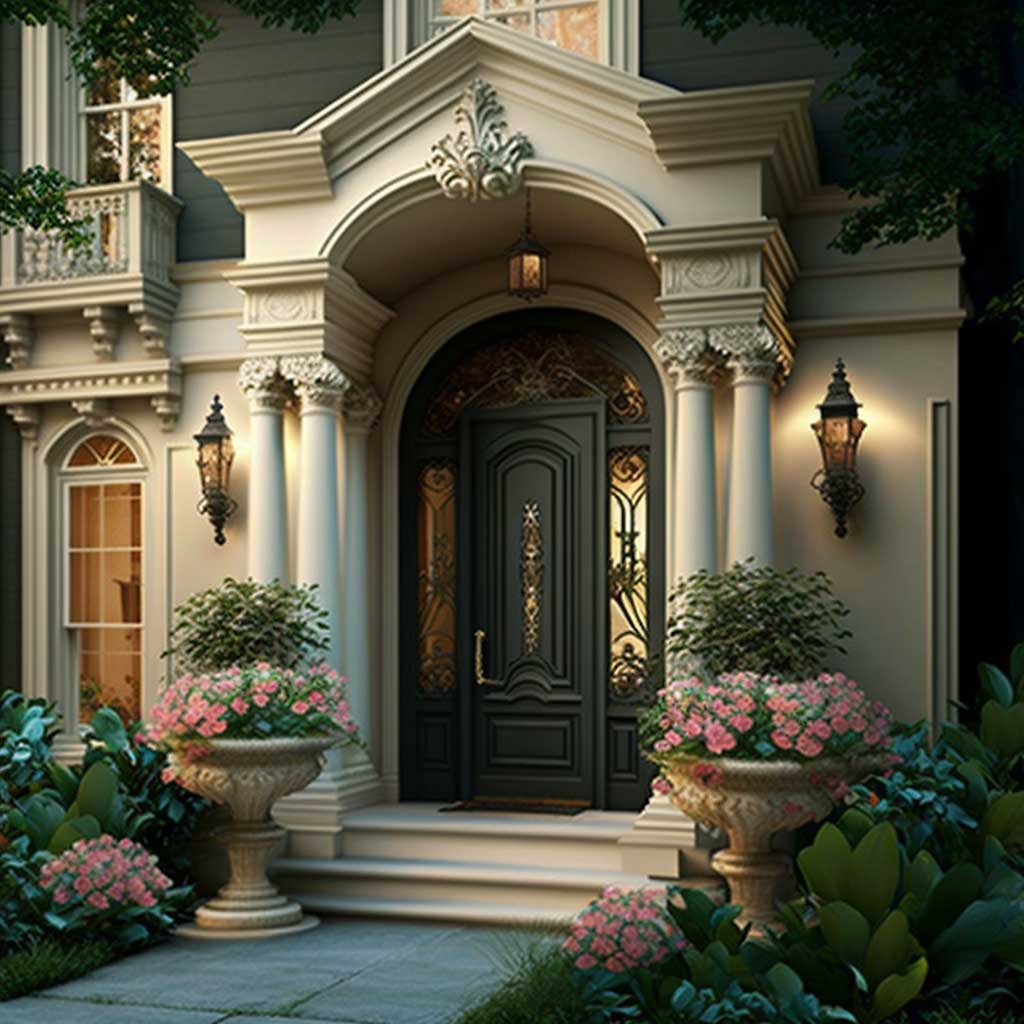 Using creative outside front entrance ideas, you can add the artwork to the walls, use colorful lighting fixtures for an uplifting look, or incorporate floral motifs in the area to increase its aesthetic appeal. Additionally, you can personalize the outside of your building by using decorating ideas such as a customized logo sign or attractive planters. You don't need a lot of resources or time to bring out the unique character of your workspace – just some imagination and creativity will do!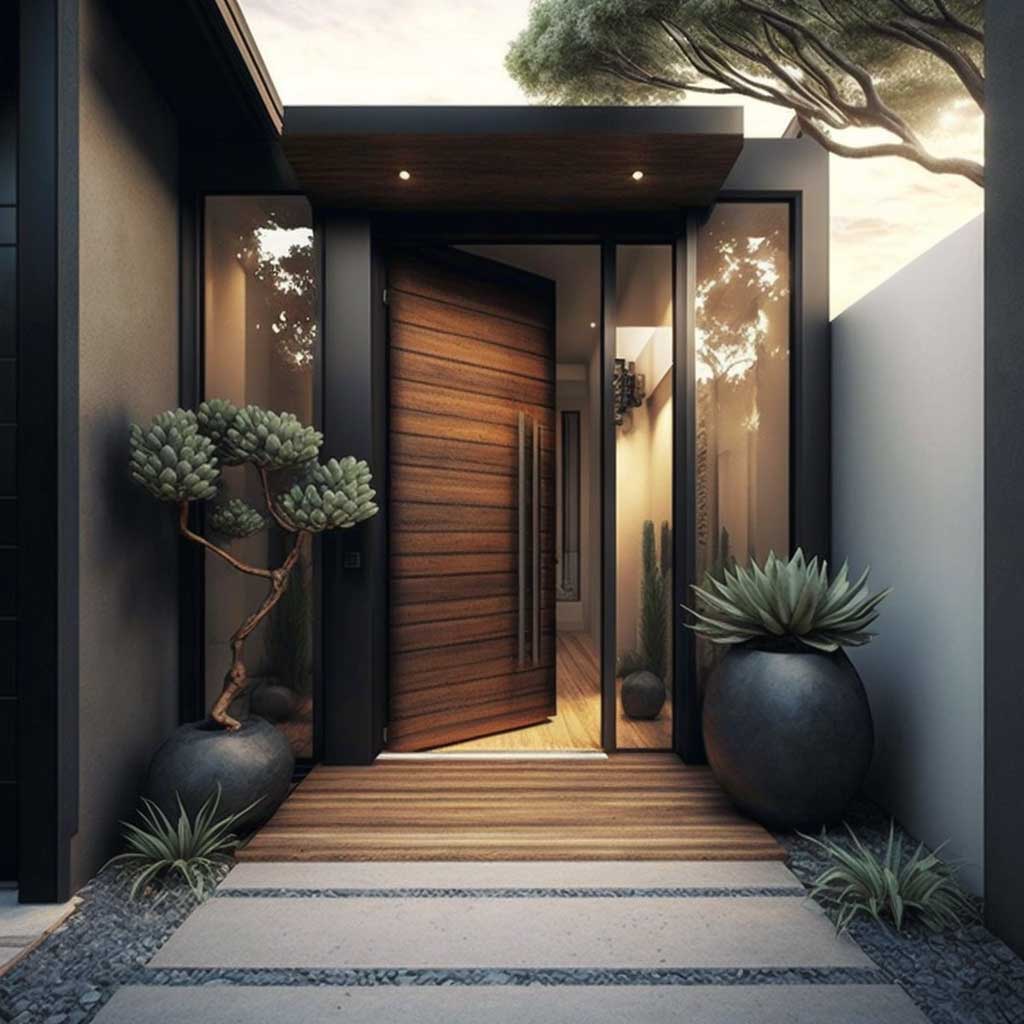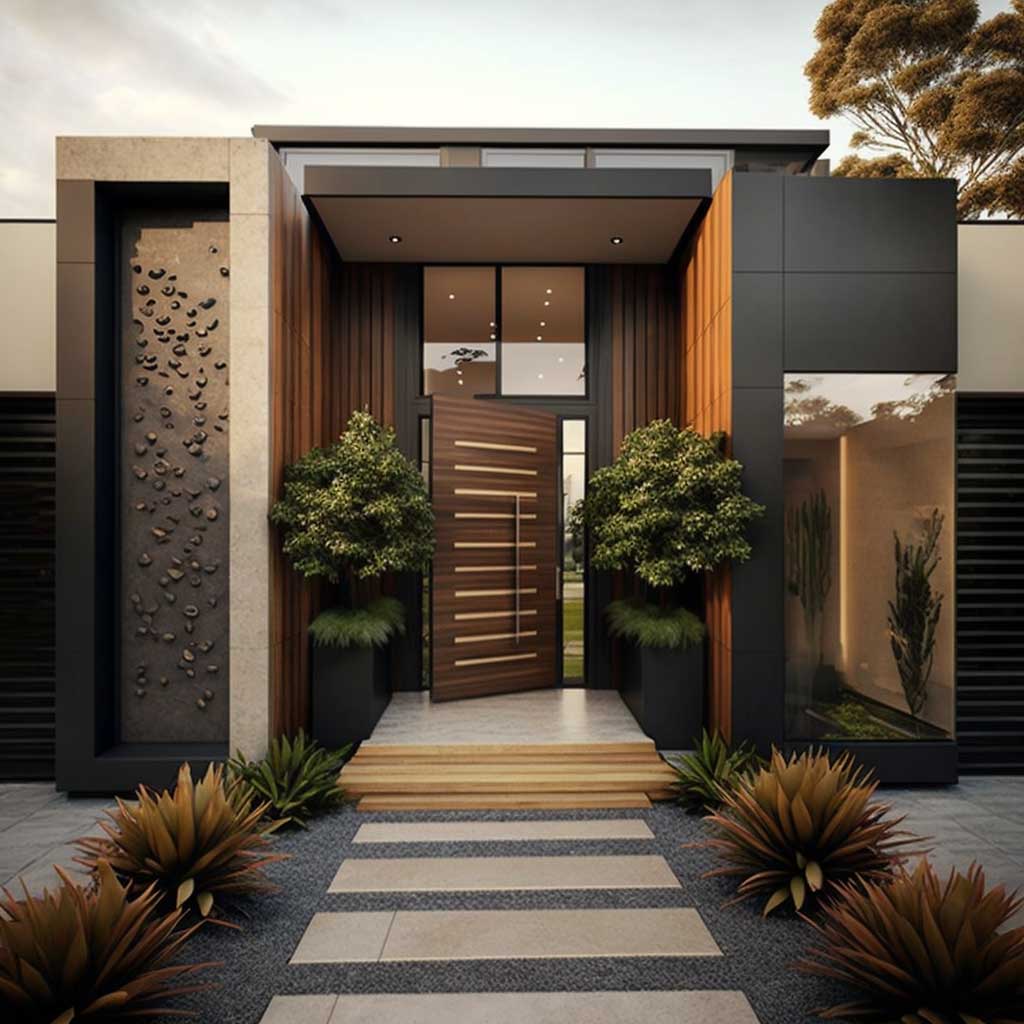 Unique Door Designs to Enhance Your Home's Outdoor Look
Doors are an essential part of any home. They provide security and also add aesthetic beauty to the overall look of your house. It is important to choose the right door design that can live up to your expectations and preferences.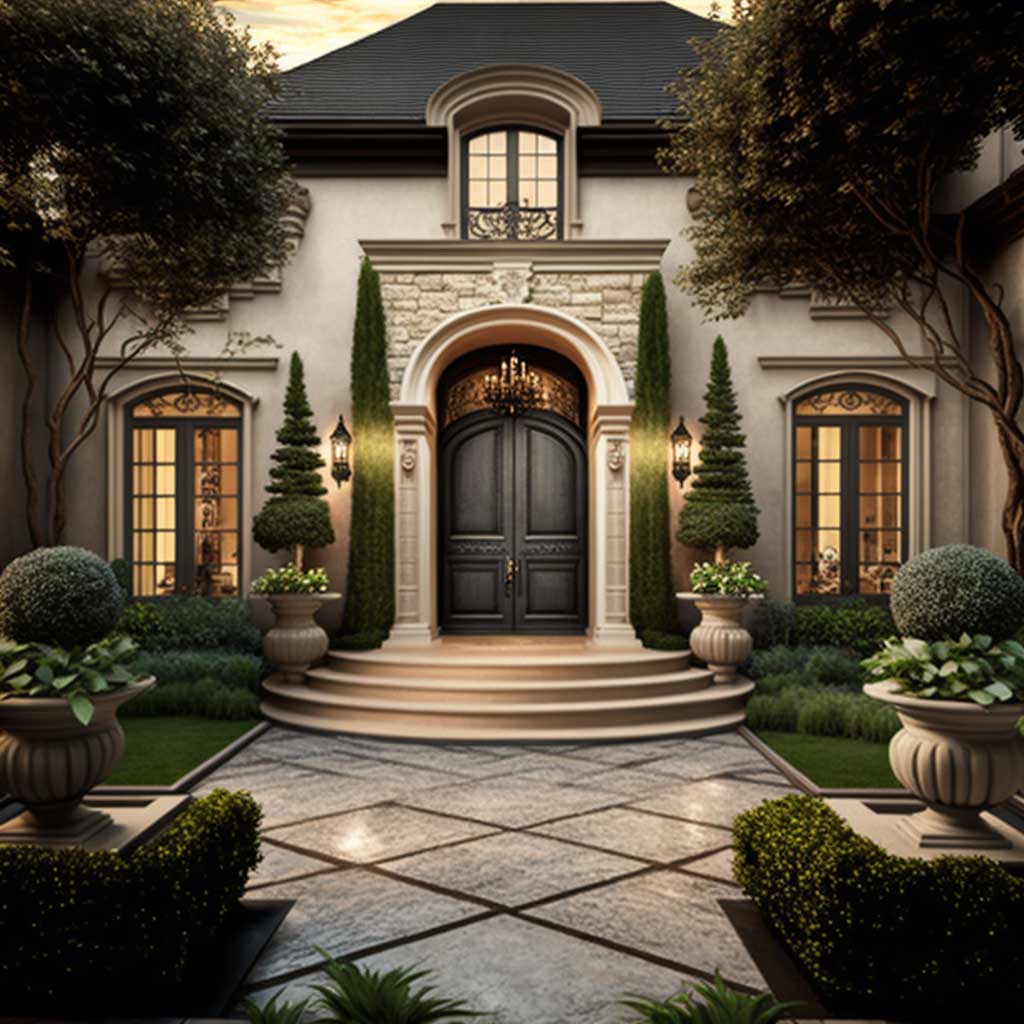 Modern door designs come in a plethora of styles, materials, and designs that are sure to give your home the perfect outdoor look you have been dreaming of. You can customize a metal door with pretty paintwork, or contribute unique designs that will be hard for visitors to forget about once they get a glimpse of it! With unique door designs, you can make sure your house stands out from other similar-looking homes on the street.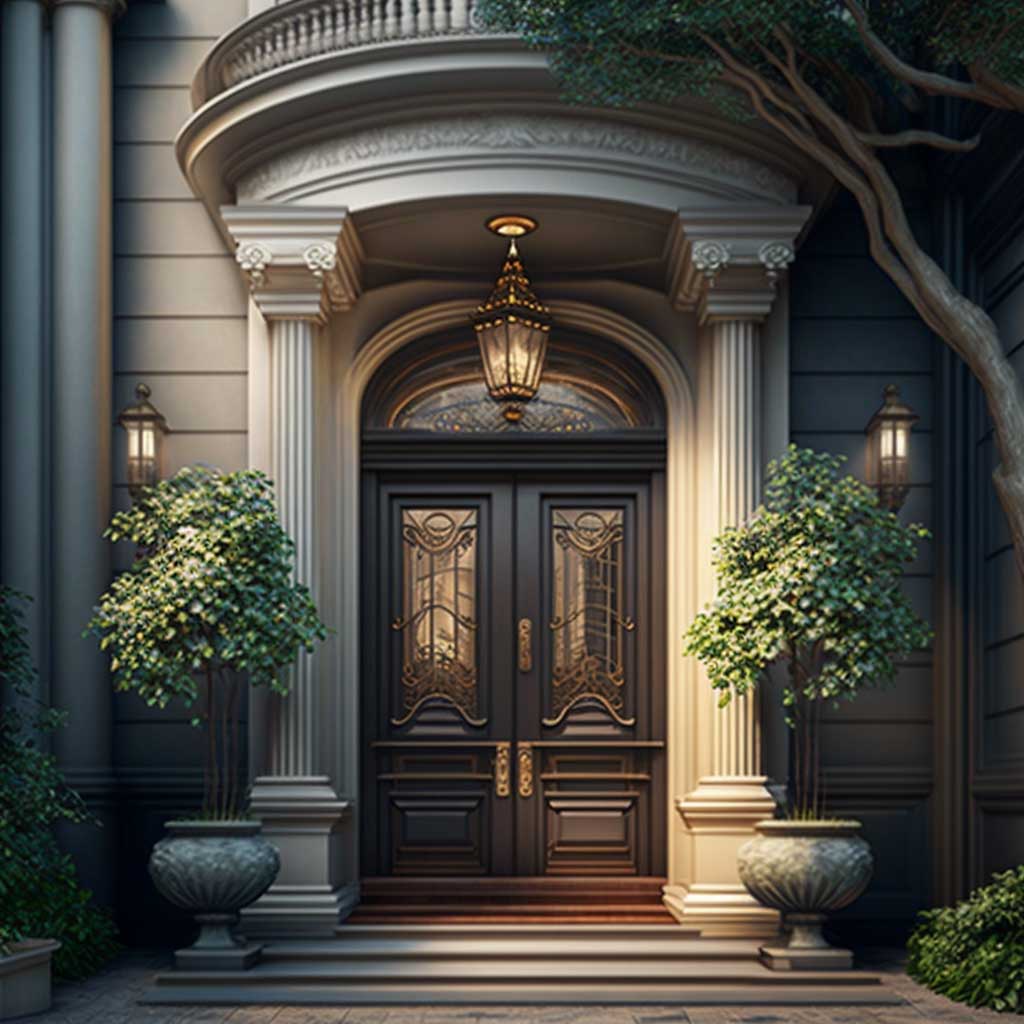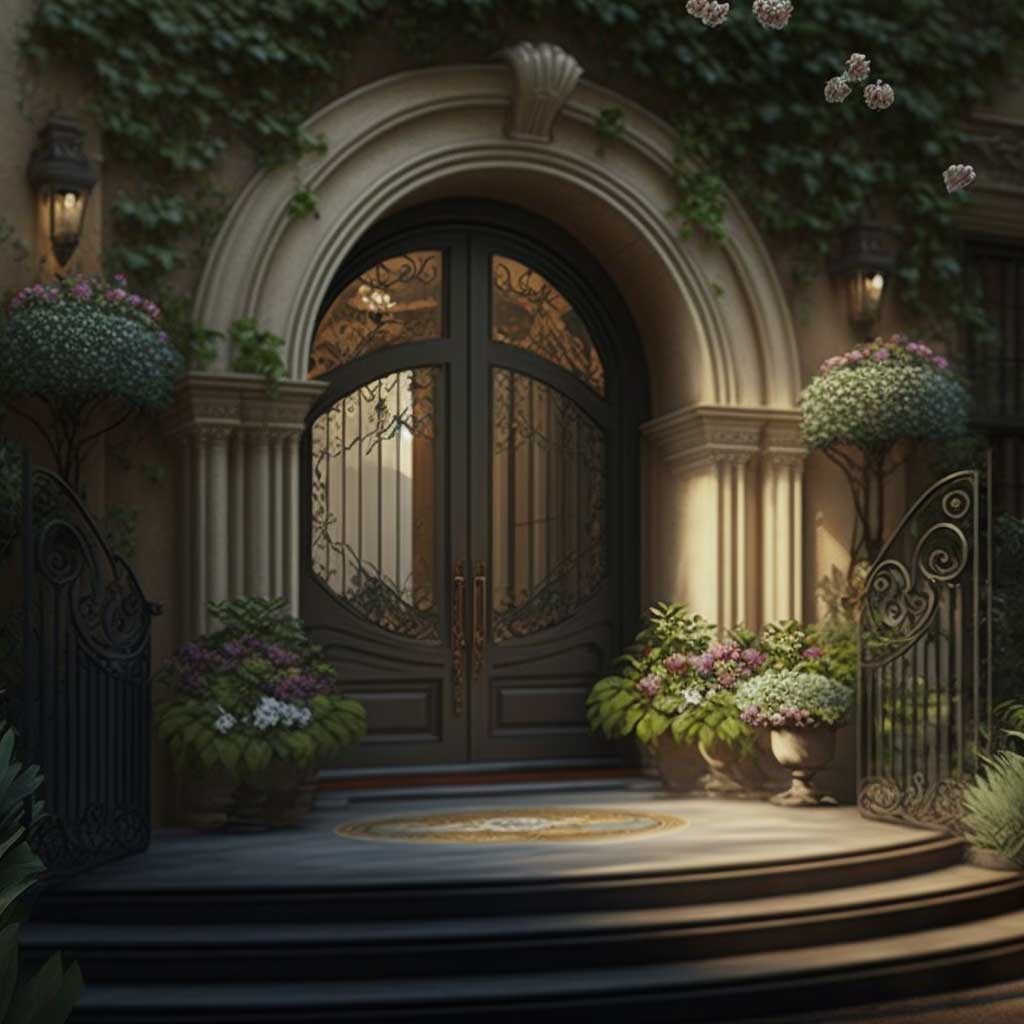 Create a Porch That Guests Will Remember
It is time to spice up that entryway in your home! You can create a porch that is both inviting and memorable for guests. With the right design elements, you can create an eye-catching porch entryway inviting visitors to step inside your home.
Designing a porch goes far beyond just aesthetics. It's also important to consider materials, storage needs, and activities when designing a pleasant outdoor area for entertaining. Consider innovative materials such as concrete tiles or stone pieces that make a statement whenever someone walks near them. Add an extra seating area on the porch whether it be comfortable chairs or even benches to make the space special for friends and family who come over for dinner or conversations. Finally, ensure clean organization of the surrounding areas with designated shelving or closet spaces that keep necessary items hidden from view.
Welcome your guests in style with these design tips and create a unique and inviting atmosphere on your porch!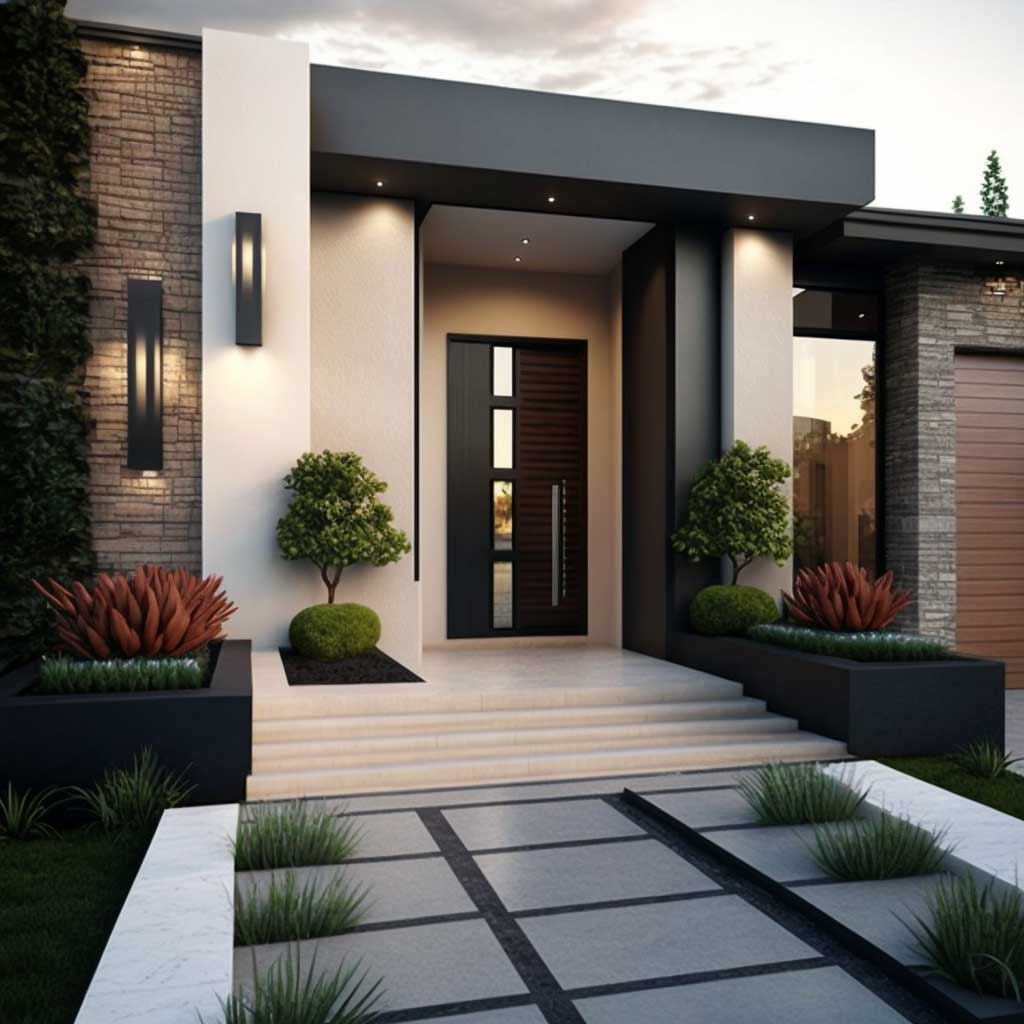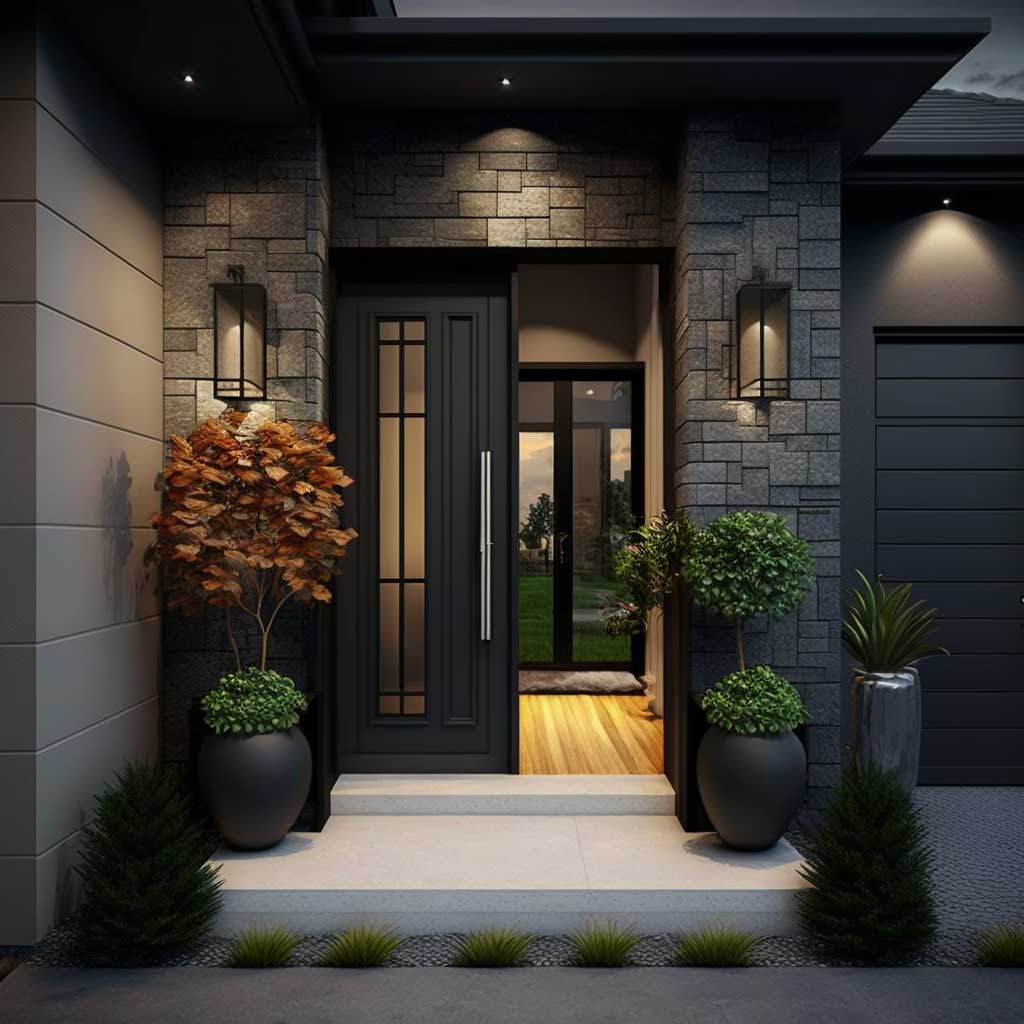 Light Up the Night With Beautiful Landscaping & Lighting Ideas
Let your entrance shine and light up the night with beautiful landscaping and lighting ideas. Striking outdoor lighting designs can instantly add an eye-catching ambiance to your home. Whether you're looking for low-voltage lighting ideas to accentuate your entranceway or brighten up your home's exterior, there are plenty of creative landscaping ideas that can give you results. From traditional lanterns to modern wall sconces, lighting accents can transform your home into a show-stopping masterpiece. Make sure to choose the right outdoor lights for house entrances that will perfectly fit the style of your front yard as you light up the night!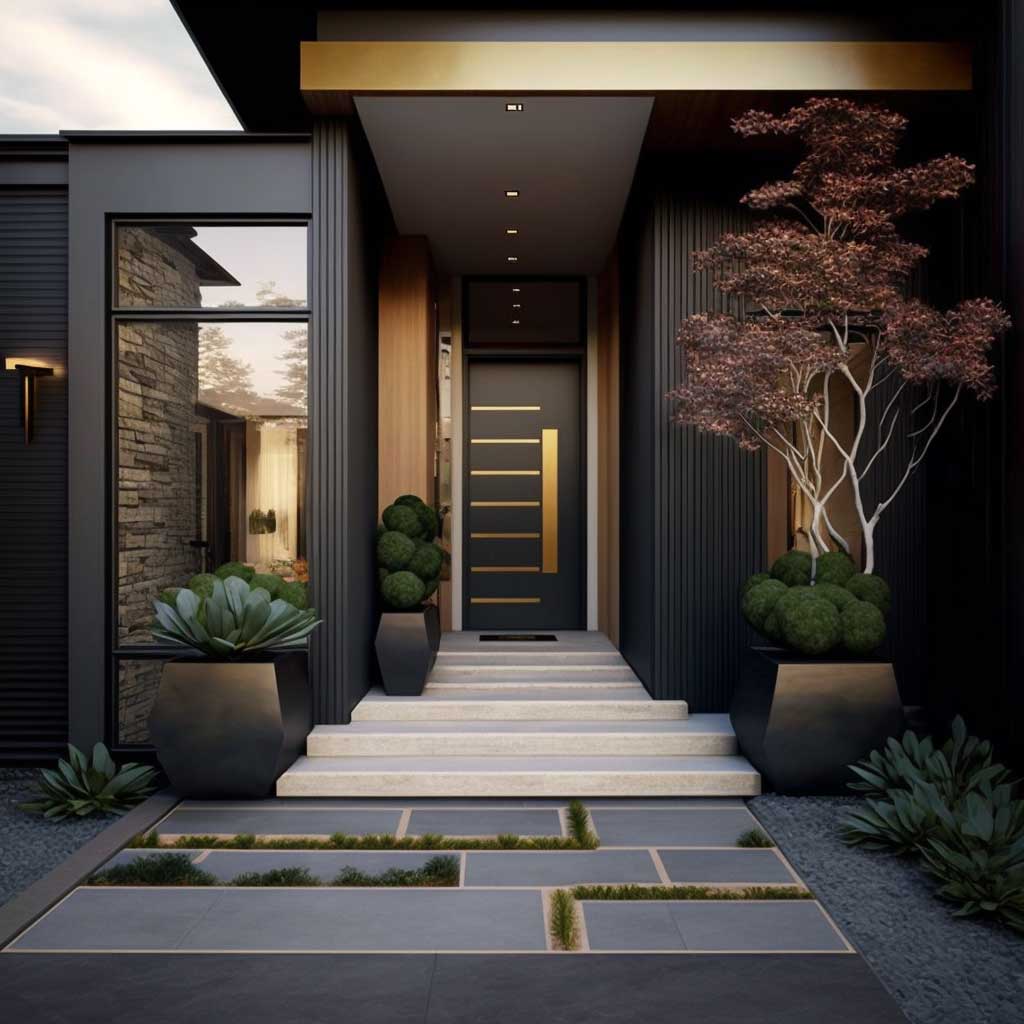 Cheerful Accent Pieces That Will Make Your Entrance Pop
A cozy and inviting atmosphere starts with your entryway. A cheerful welcome sign plaque board or address sign with lights can let you start your home decor with a little personality as soon as someone enters through the front door. Outdoor decorations and wall art can create a beautiful environment that positively embraces those who enter while creating an atmosphere of warmth, happiness, and community. Welcome mats are subtle yet effective pieces that shout out to all who cross their path to 'come in, stay awhile'! Let these cheerful accent pieces make your entrance pop and leave an impression on everyone who steps in!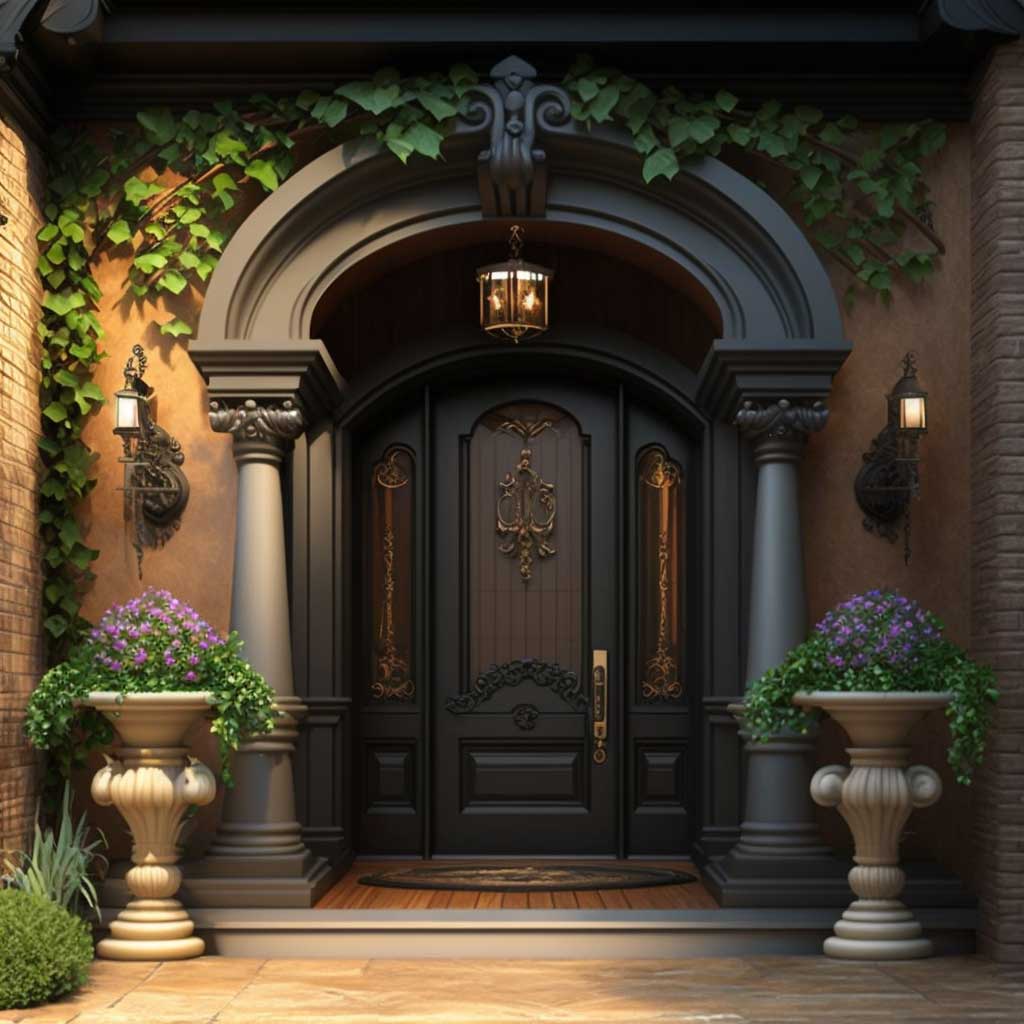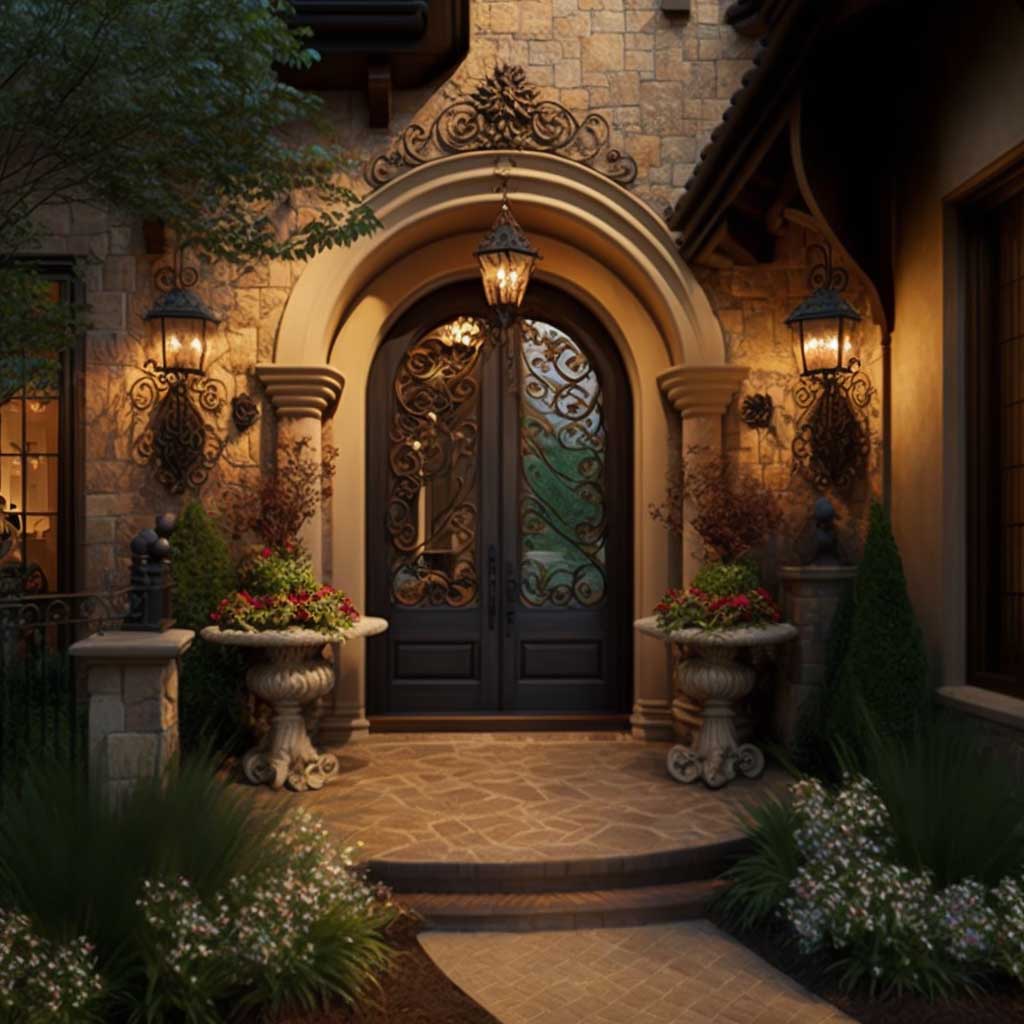 Add Some Curb Appeal with a Unique Entryway Bench
An entryway bench is one of the best ways to add a visible improvement to your home's entryway. It provides a comfortable place to rest while providing beautiful adornment that makes it an eye-catching accessory. With a wide range of design styles and materials, you can easily find a unique entryway bench that reflects your personality. Not only are they beautiful, but they offer the bonus of practical seating in an area where space is often limited. From classic mid-century modern style to bright statement pieces, discover some creative and stylish entryway bench ideas that add warmth and furniture appeal to any home.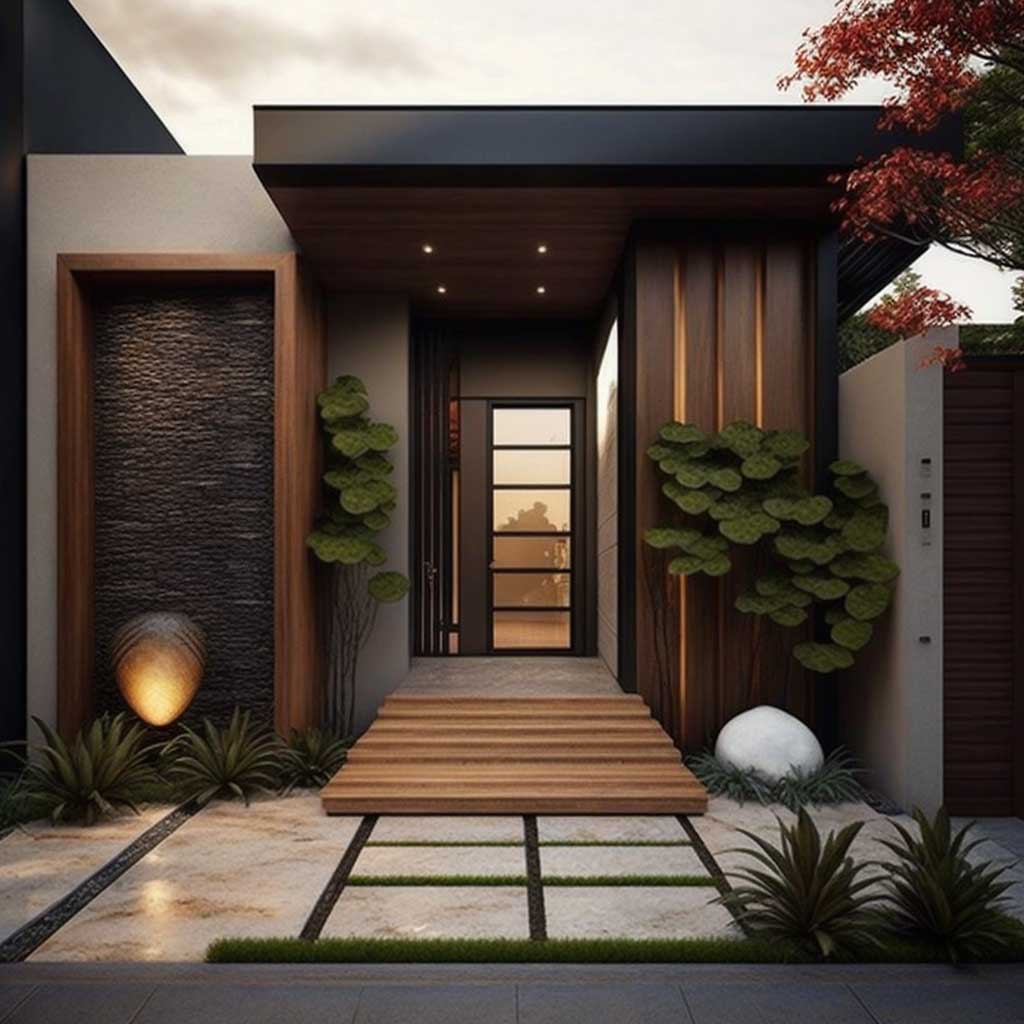 Give Guests a Colorful Entrance with A Floral Urn Arrangement
Flower pot designs and outdoor flower arrangements play an important role in bringing color to the entrances of any establishment. An eye-catching floral urn arrangement can give guests a vibrant impact and add life to the corners of the entrance. With carefully chosen plants, flowers, and other details, you can create an impressive entrance for your guests with a personalized flower urn arrangement.
These decorative outdoor arrangements are not only ideal for modern styling but also bring nature closer to home by creating inviting spaces outdoors. Furthermore, they help liven up any area and make it more aesthetically pleasing. By taking advantage of flower pot designs in unique ways you can craft beautiful arrangements that will surely be talked about by your guests!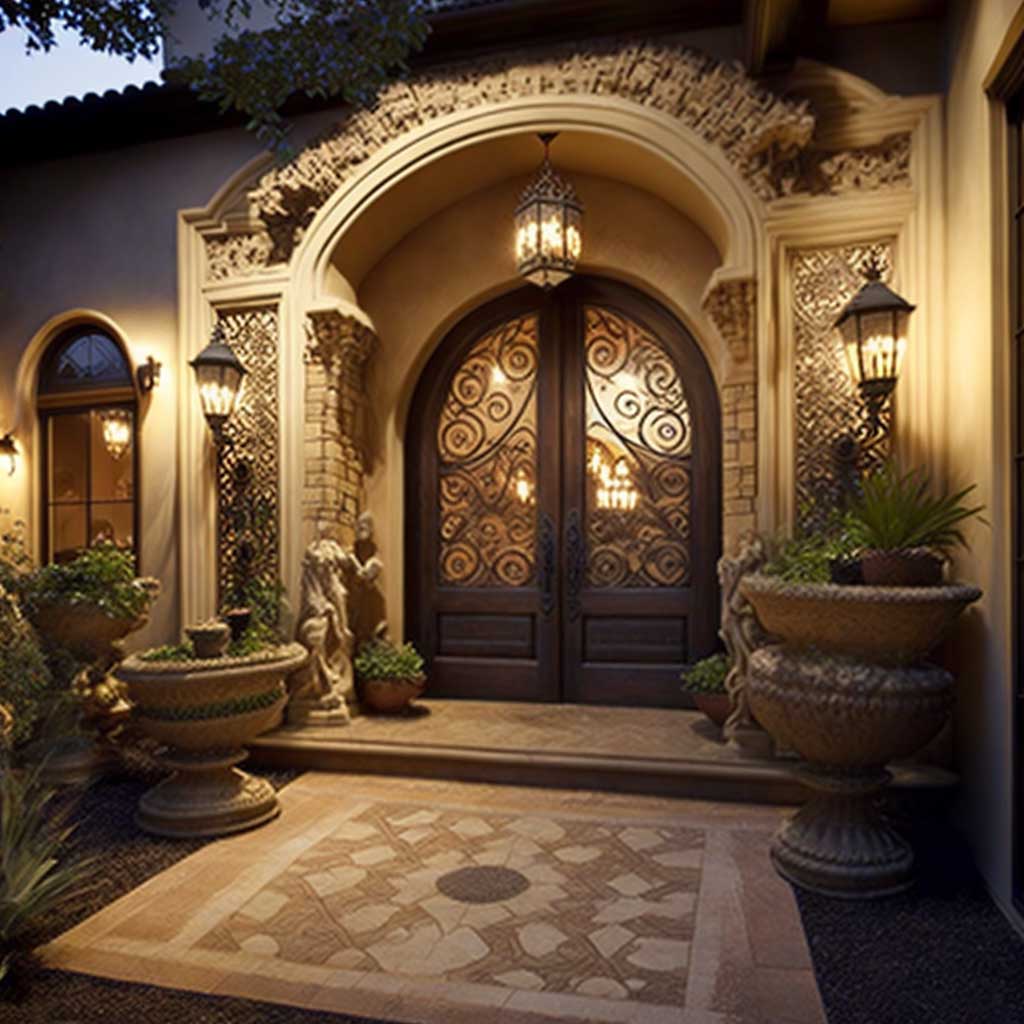 Make Sure to Have a Functional Fence or Gate that Complements the Look
Are you looking for custom steel gate designs to complement the look of your outdoor property? Fences and gates are a great way to protect your property while also providing visual appeal. Steel gates provide a unique contemporary look and can be customized with various colors, finishes, shapes, and styles to match the surrounding environment. Whether you choose a standard design or create your custom steel gate design – the possibilities are endless! Not only will you keep the area safe but you also get an aesthetically pleasing solution for your outdoor metal fence ideas.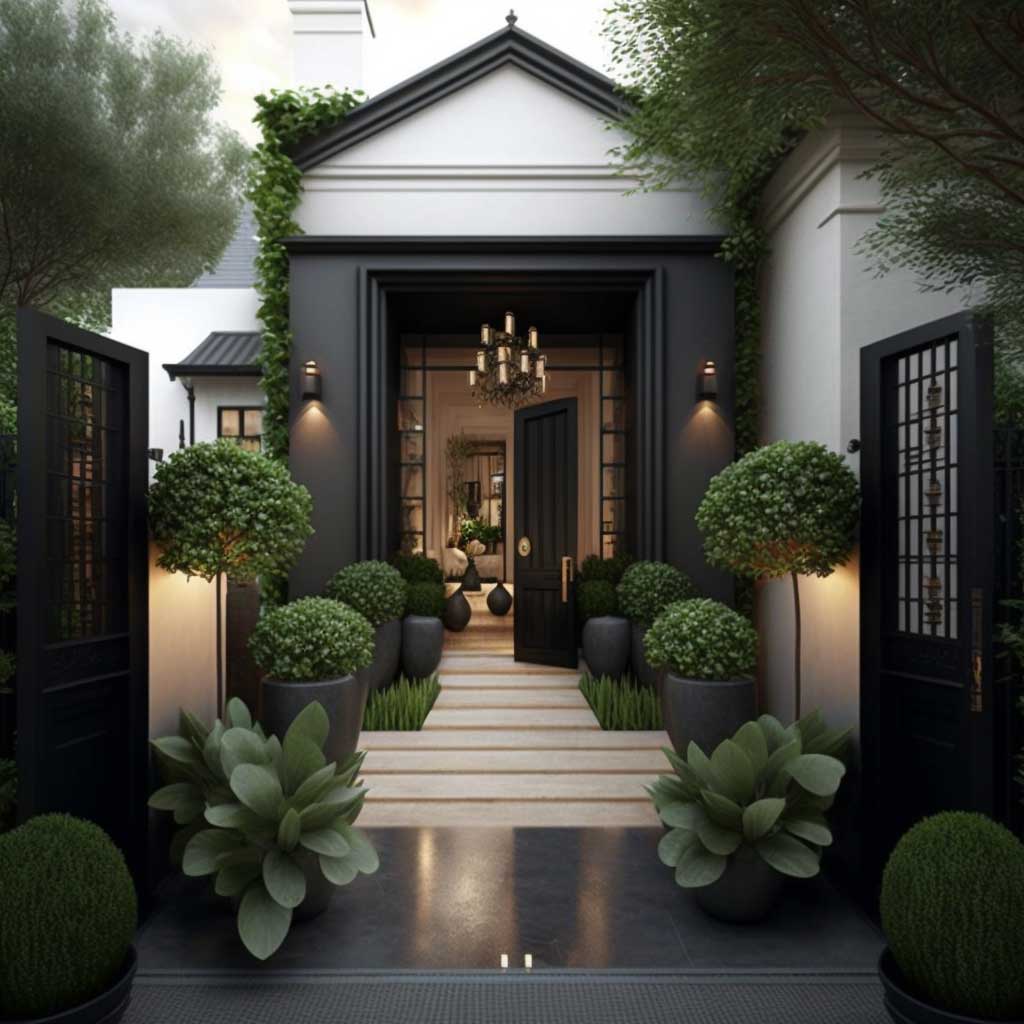 Consider Enhancing Your Front Step or Porch Area with Unique Stones or Bricks
If you're looking to make a statement or looking for the perfect way to transform your front step and porch area, then consider enhancing it with unique stones and bricks. Using flagstone for design ideas can create a beautiful, colorful aesthetic that people will admire and enjoy. If you have an older porch area, this is even more beneficial as the surface can be completely leveled off with just another layer of stone or brick on top. By using flagstones, you'll also be able to bring out their unique characteristics with no two stones alike! Utilize unique stones in different shapes like rectangles and squares without ever having to worry about matching perfectly. This could potentially increase your home's value after the installation as well!