With a creative approach to the design of the staircase for the home, it can be made the main element of the aesthetics of the home. It will decorate the space, add manufacturability or comfort to it, emphasize the chosen style, and concentrate most of the attention on itself.
Architects do not hesitate to be creative in the context of staircase design, turning them almost into objects of art. Let's consider the most unusual, but safe and practical solutions.
Twisting minimalist staircase design for home
Spiral staircases have become one of the most popular solutions. You don't need to use a lot of space for them, they look compact and laconic, and you can place them anywhere – even in the living room or in the kitchen.
Fashionable unusual designs of minimalistic spiral staircases in the house combine discreet design and maximum integration into the interior. They literally blend in with the surroundings. The belonging of the stairs to the concept of housing design is emphasized.
The most creative options look as if they are the center of interior design, and it is on the basis of them that the appearance of the rest of the space is thought out.
Outdoor staircase construction
Openness of housing remains a trend. Sometimes creative options for stairs involve their location not under the roof, but under the glass. This concept allows you to equip a small inner garden in this place.
The stairs seem to go to the sky. Moreover, it is surrounded by beautiful living plants. Steps made of natural wood look especially impressive and harmonious in such an environment.
Panoramic glazing as part of a staircase for a home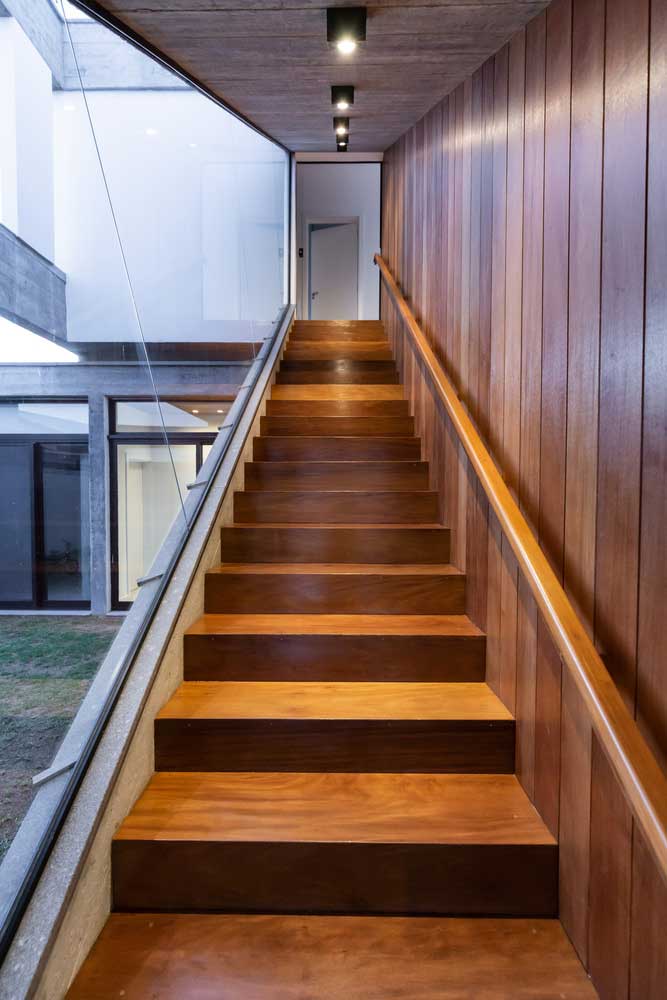 Another option following the trend of open space. The staircase is built from the side of the patio or backyard, view landscape. The outer wall next to it is a floor-to-ceiling panoramic window.
Even the most compact staircase in this design will not seem constrained. Due to panoramic glazing, there is no feeling of tightness, discomfort, gloom. From here you can admire the view.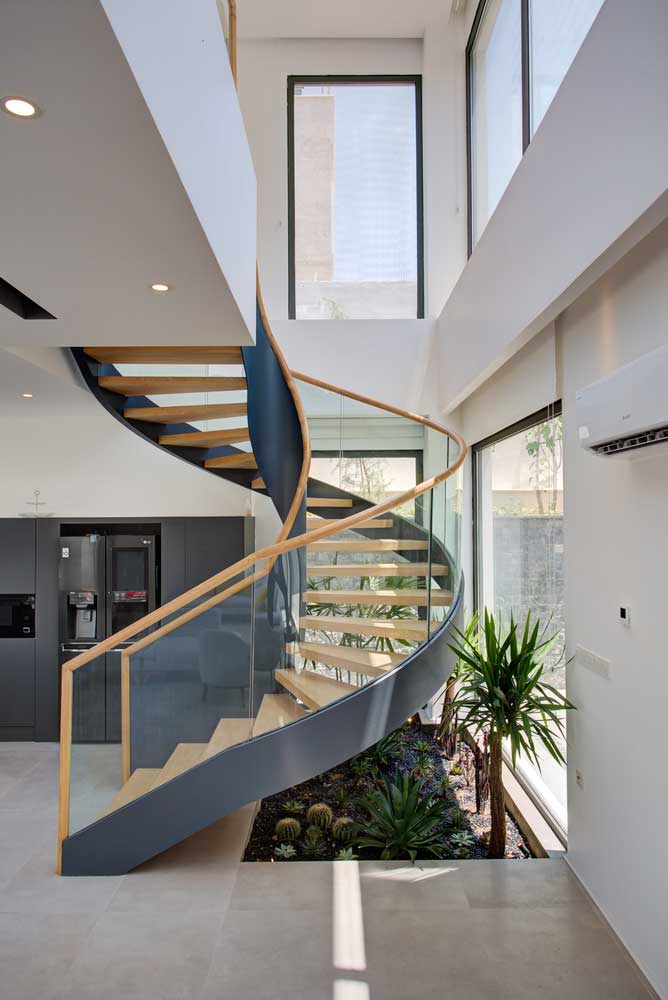 Sometimes several of the considered ideas are combined. With the right approach to design, the construction of the stairs in the house will become the most original element of the interior.