Columns in the exterior of the house in classic and modern styles have become not only supporting structures, but also important decorative elements. They emphasize the status of the owner of the cottage, create an atmosphere of luxury, prosperity, and make the object richer. But in order for such structures to look neat and harmonious, fit into the overall picture of the exterior design, it is important to select and apply successful design ideas for the front column, correctly stylize the base, capital, make a pattern on the trunk or abandon it.
Depending on the style of exterior design, the richness and pomp of the decor, the design can be quite laconic or concentrate rich patterns and decorative elements.
Classic Exterior Round Column Design Ideas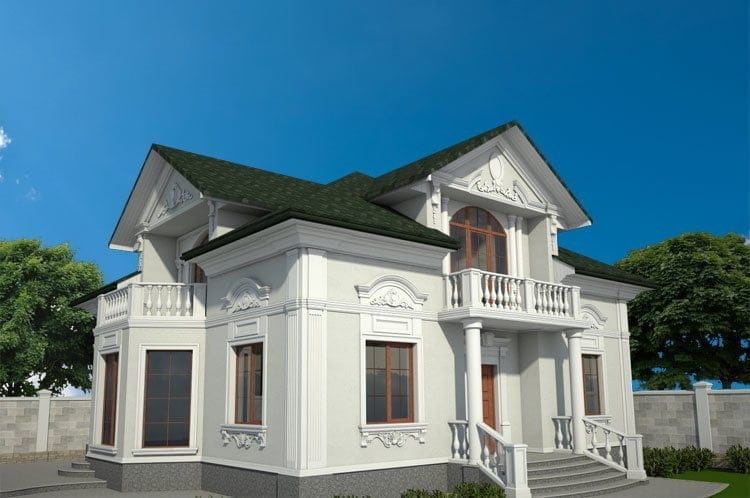 In principle, the column itself is considered an element of the classic home design. She emphasizes in it a note of aristocracy, adds high cost, aesthetics. The classic design is an elegant round design with flowing lines in the caps and base.
Alternatively, the column can be placed on a pedestal that protrudes as part of the porch railing. This design idea adds dynamics to the exterior. The column looks less massive, does not overshadow the exquisite design, but becomes its addition.
Modern Square Column Exterior Design Ideas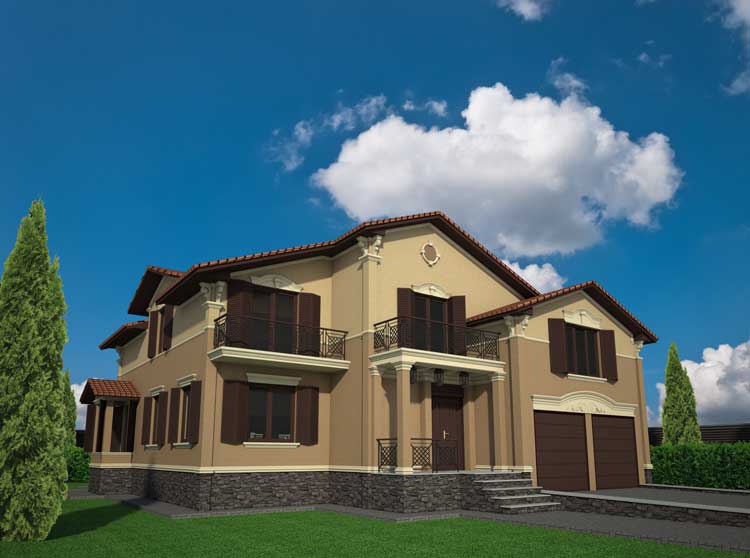 Fashion trends in the design of the exterior of the cottage imply austerity and laconic lines. Therefore, in this case, rectilinear square columns are gaining relevance.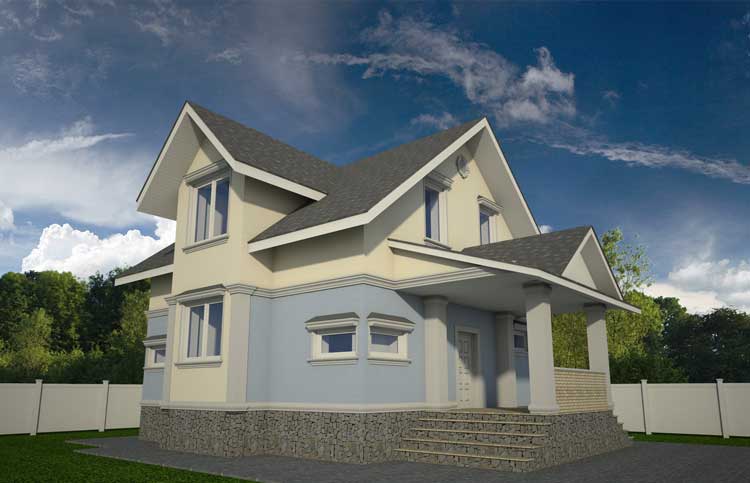 To emphasize modernity, minimalism is used in the design ideas of the exterior column. The surface of the trunk can be without patterns – just smooth edges. Practicality is emphasized in the base and the capitals – there is a minimum or no pattern or decorative elements at all.
But to make the look of the house refined and sophisticated, rectilinear forms are softened by decorative elements. Visually, the column is not so bulky, aesthetic and neat. A certain style of the house is emphasized.
Exterior Column Design Ideas with Pattern
You can diversify the design of a facade with columns by adding a pattern of lines to the trunk of the structure. Depending on the type of this pattern in the column, you can emphasize the shade of the classics or, conversely, make it more modern and dynamic.
The main difference here is that in the classic ideas of the design of the exterior column, a rich pattern prevails, while in the modern ones it is more laconic, but expressive with an emphasis on rigor.