Japandi Style is an up-and-coming interior design trend that combines the best of both Japanese and Scandinavian designs. It's a minimalist luxury style that blends the traditional, natural elements of each nation with modern touches. This style gives off a feeling of calm and simplicity while staying elegant and comfortable. Japandi blends both the traditional tatami alcoves from Japanese homes with modern furniture and minimalism from Scandinavia to create unique interiors that are perfect for relaxation.
Japandi Style combines the warmth, texture, craftsmanship, and beauty of Japanese designs with the simplicity, timelessness, and functionality of Scandinavian styles so homeowners can achieve a luxurious but calming aesthetic in their home without sacrificing either culture's core aesthetic goals. Unlike traditional tatami rooms or all-white minimal homes, Japandi offers a solution to those who want to take advantage of both these styles in their spaces while maintaining an original look that is sure to impress.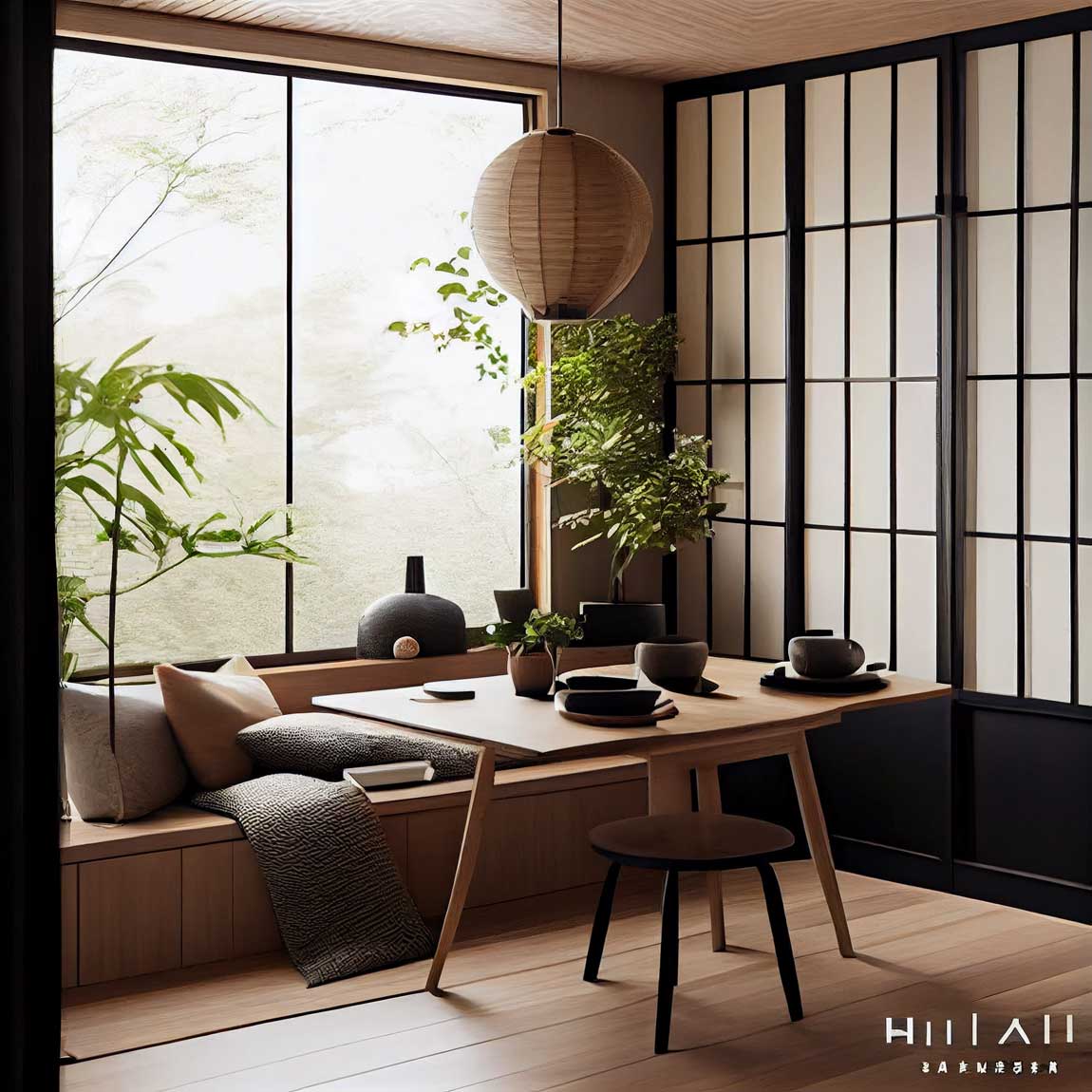 How to Incorporate Elements of Japandi Design into a Living Room
Combining traditional Japanese elements and Scandinavian styles are becoming a more popular trend in design and decorating. Japandi design combines the best of both of these popular aesthetics, resulting in a living room that looks equally restful, yet warm and inviting. The key to creating this harmonious balance of warmth and calmness is incorporating the key elements of this style into your living room décor. Whether it's through minimalistic furniture pieces or adding some plants for a natural touch, learn how you can easily create your Japandi-style living room today!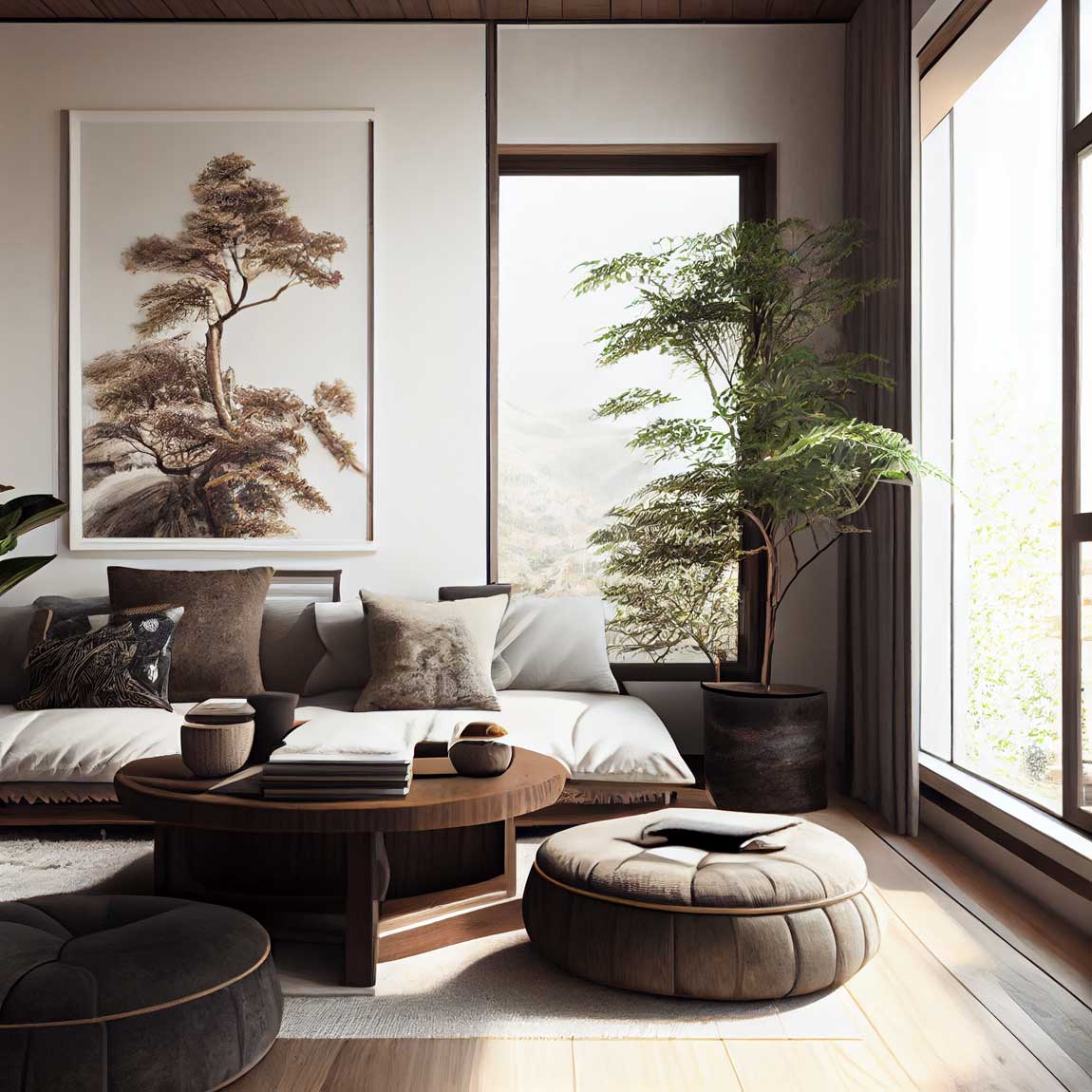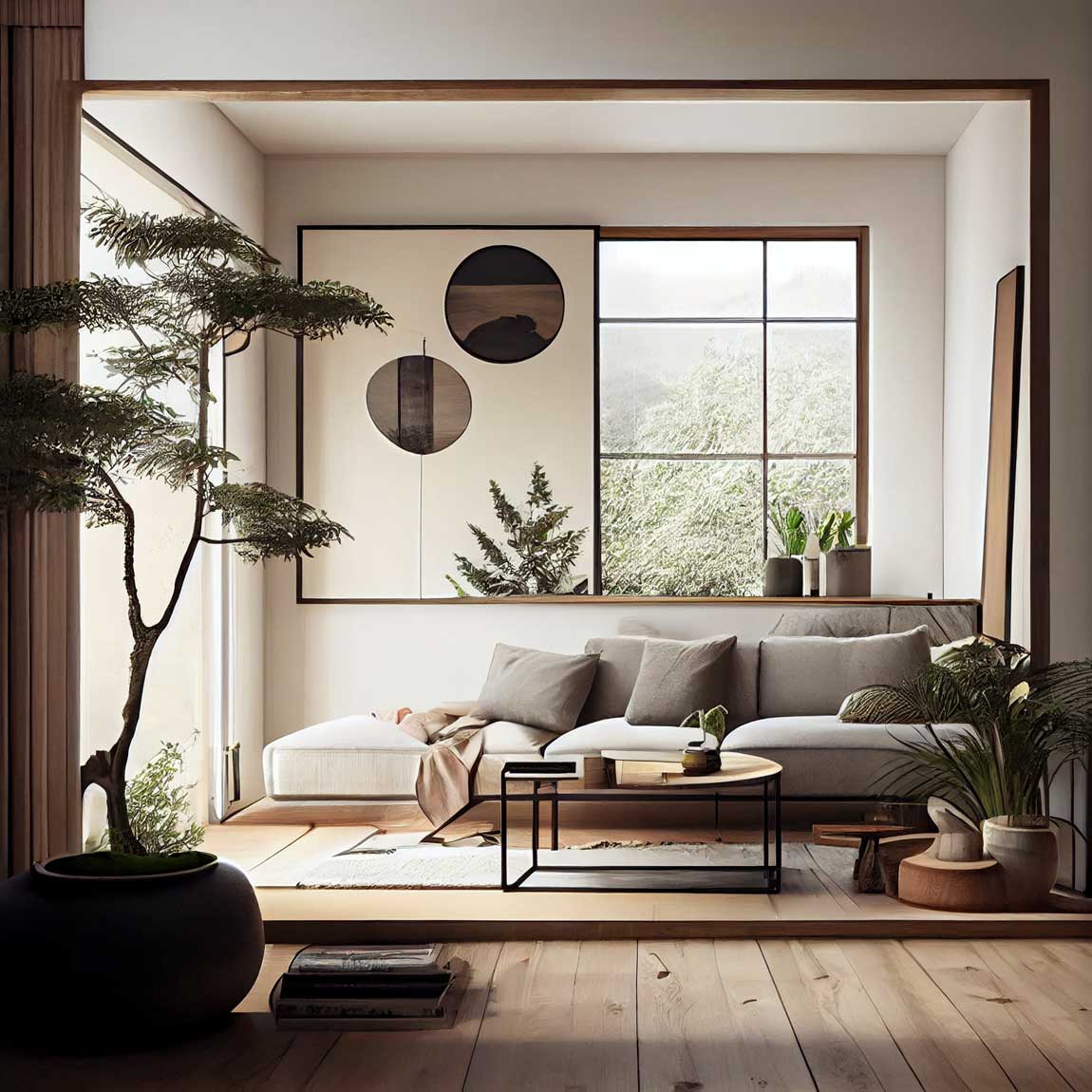 Japandi Bedroom Design – Combining Simplicity and Comfort
For those who love the warmth and simplicity of Asian design principles but crave a bit of comfort from Western aesthetics, Japandi decor might be just the thing. Japandi is an effortless combination of Japanese and Scandinavian decor – minimalist furniture with natural tones and textures, clean lines, and warm accents bring you a classic look with a modern twist. A cozy yet contemporary vibe that can create balance in any bedroom space.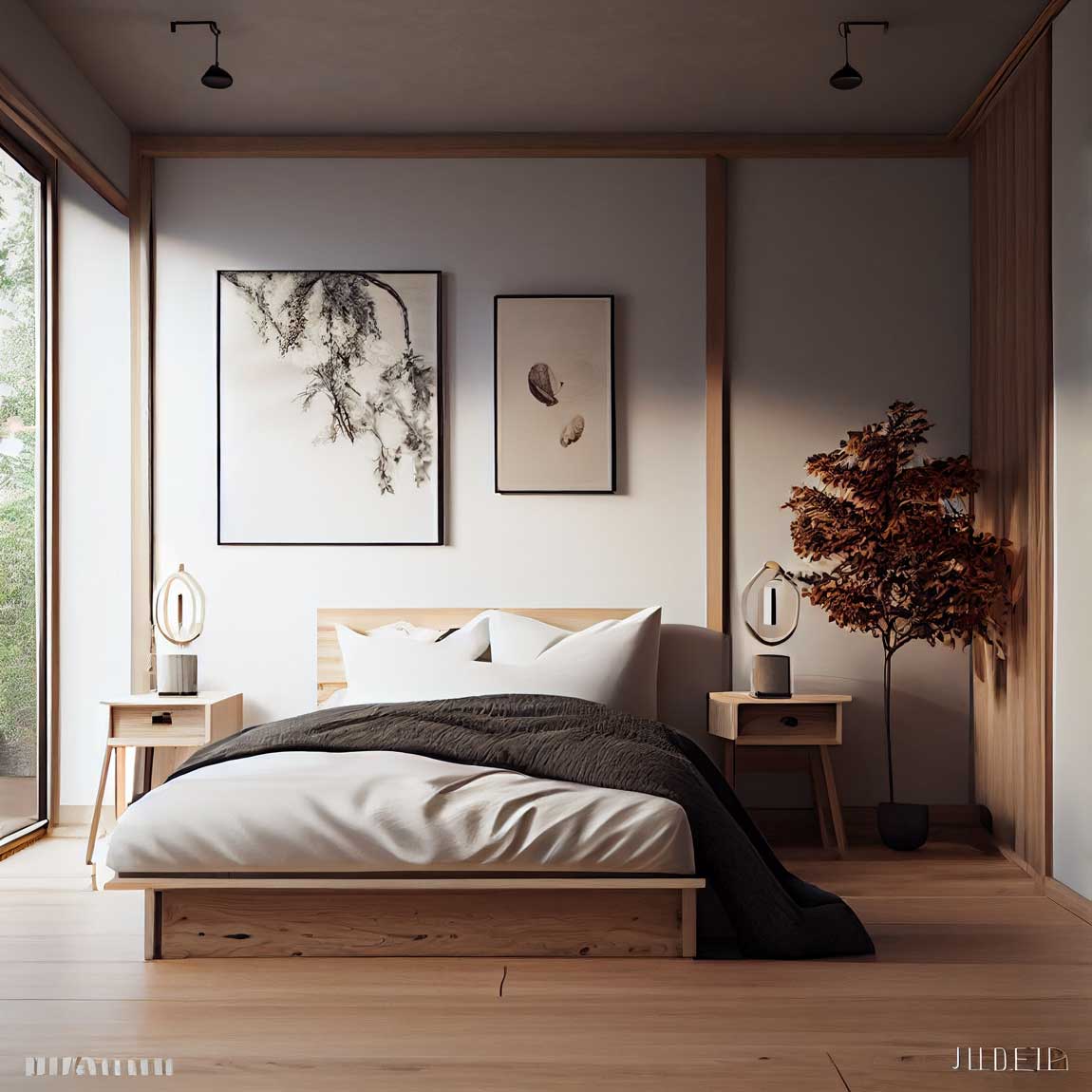 Many designers are now turning to the elegance and grace of this style to enhance the beauty of their client's bedroom decorations. With a focus on pieces that seamlessly blend form, function, comfort, and style it's easy to create beautiful spaces with Japandi bedroom decor. From subtle home accents to unique statement pieces like minimalist furniture ideas or bold wall art – your options are endless. Embrace the minimalism within you and experience a new level of comfort in your own space!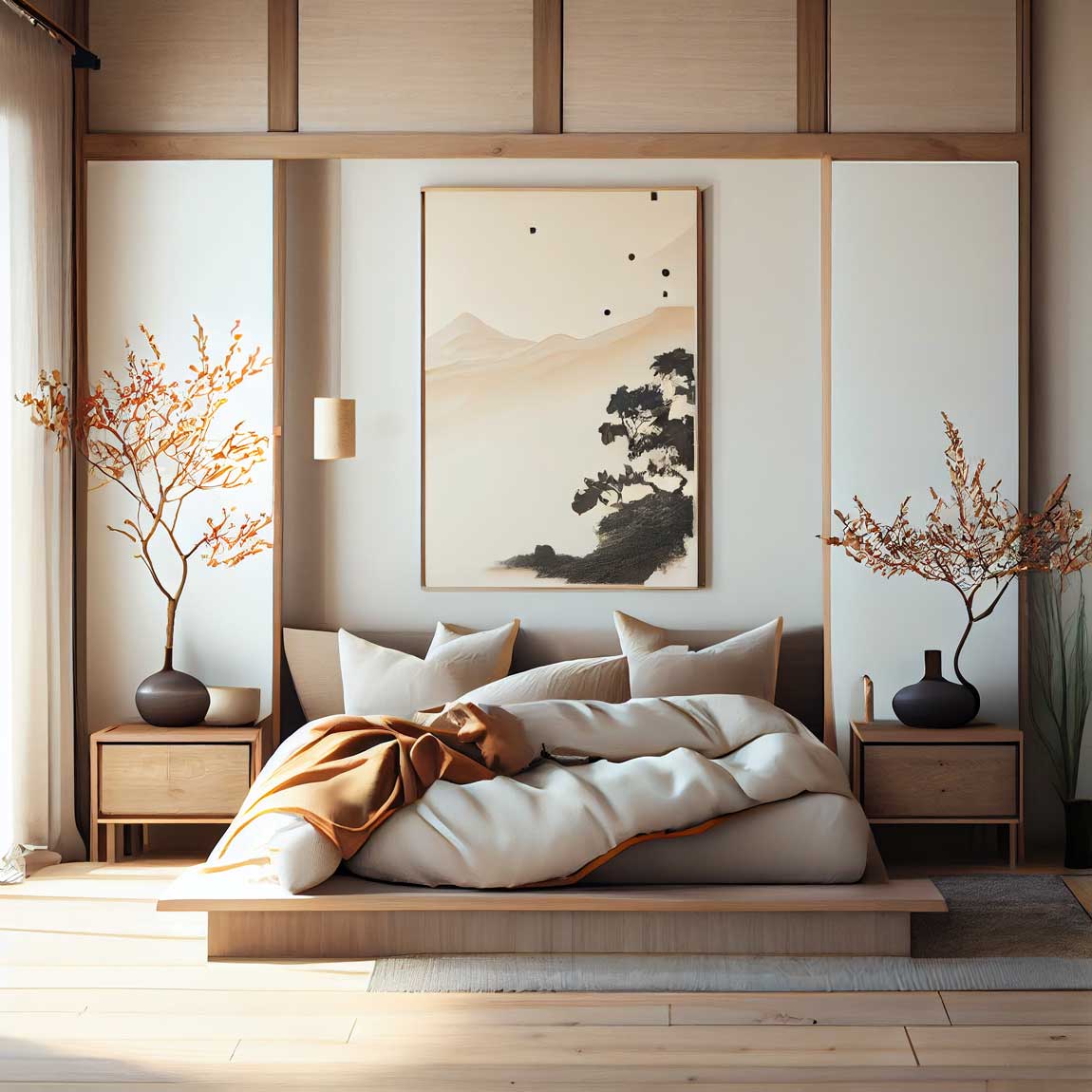 Japandi Dining Room – Create an Inviting Ambiance with Natural Colors
Decorating your dining room in the Japandi style will create an inviting ambiance in your home. By blending elements of Japanese and Scandinavian styles, you can create a unique and relaxing atmosphere in your dining room. Adding natural colors is the key to bringing out the beauty of Japandi style. Natural elements such as wood, plants, and light hues are perfect for creating an inviting Japandi dining room atmosphere. With careful planning and thought into the decor, this style can be seamlessly implemented with minimal effort – making it the perfect choice for anyone looking to create a calming and intimate environment while they entertain guests or share meals with loved ones.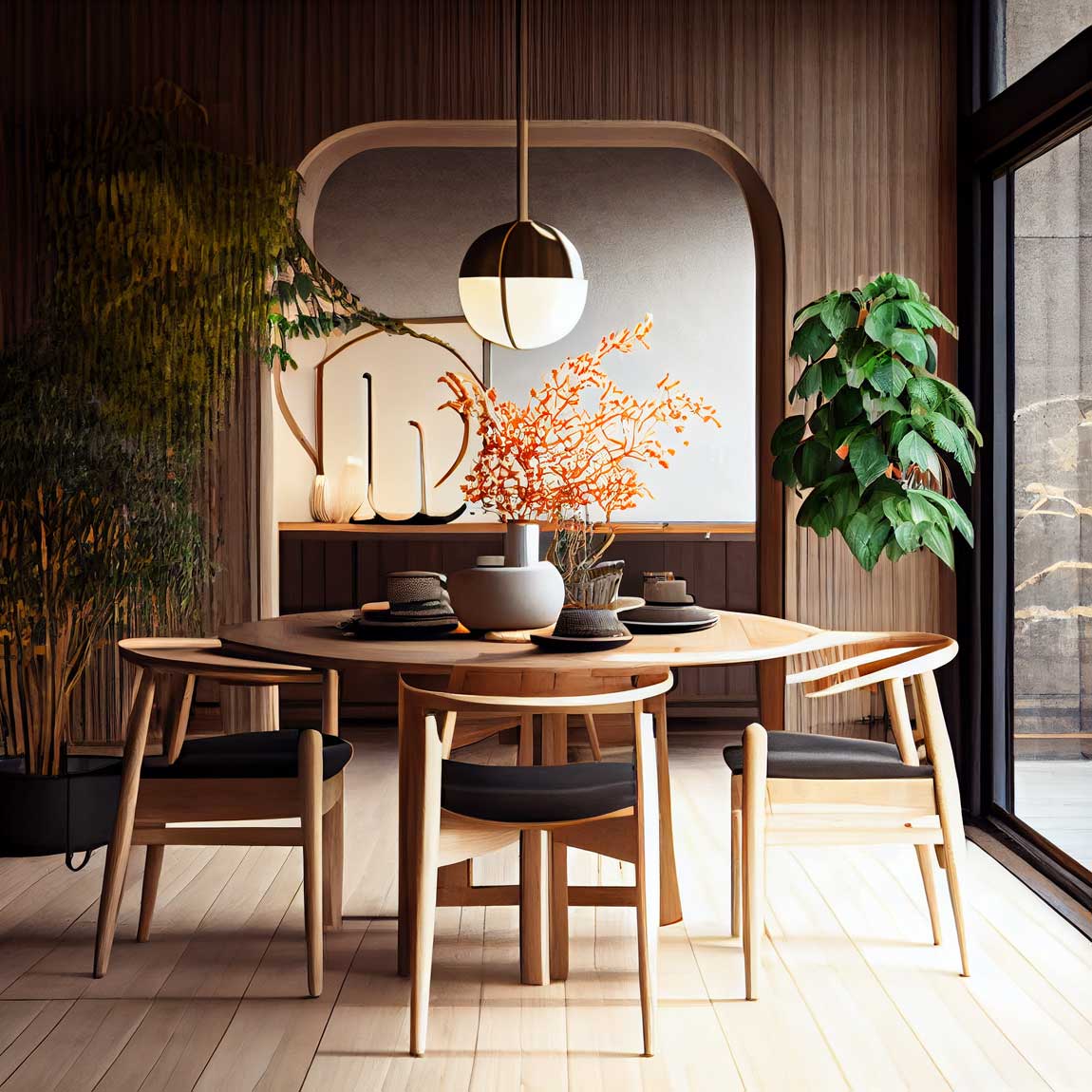 Tips for Combining Simple Furniture Pieces with Accenting Decorations for Creating a Harmonious Japandi Room
The combination of Japanese and Scandinavian influences that forms the chic and minimalistic aesthetic of Japandi comes alive in the way you arrange your pieces of furniture with accenting decorations. Create a room that speaks "harmonically" by pursuing a balance between traditional prints and patterns in harmony with sleek modern designs. Pay attention to the value of contrast between spaces, textures, and finishes. Whether bold or subtle accents are preferred, have fun experimenting with different pieces to make your room reflect who you are. Get inspired by our tips for mixing these two design styles to generate beautiful Japandi interiors!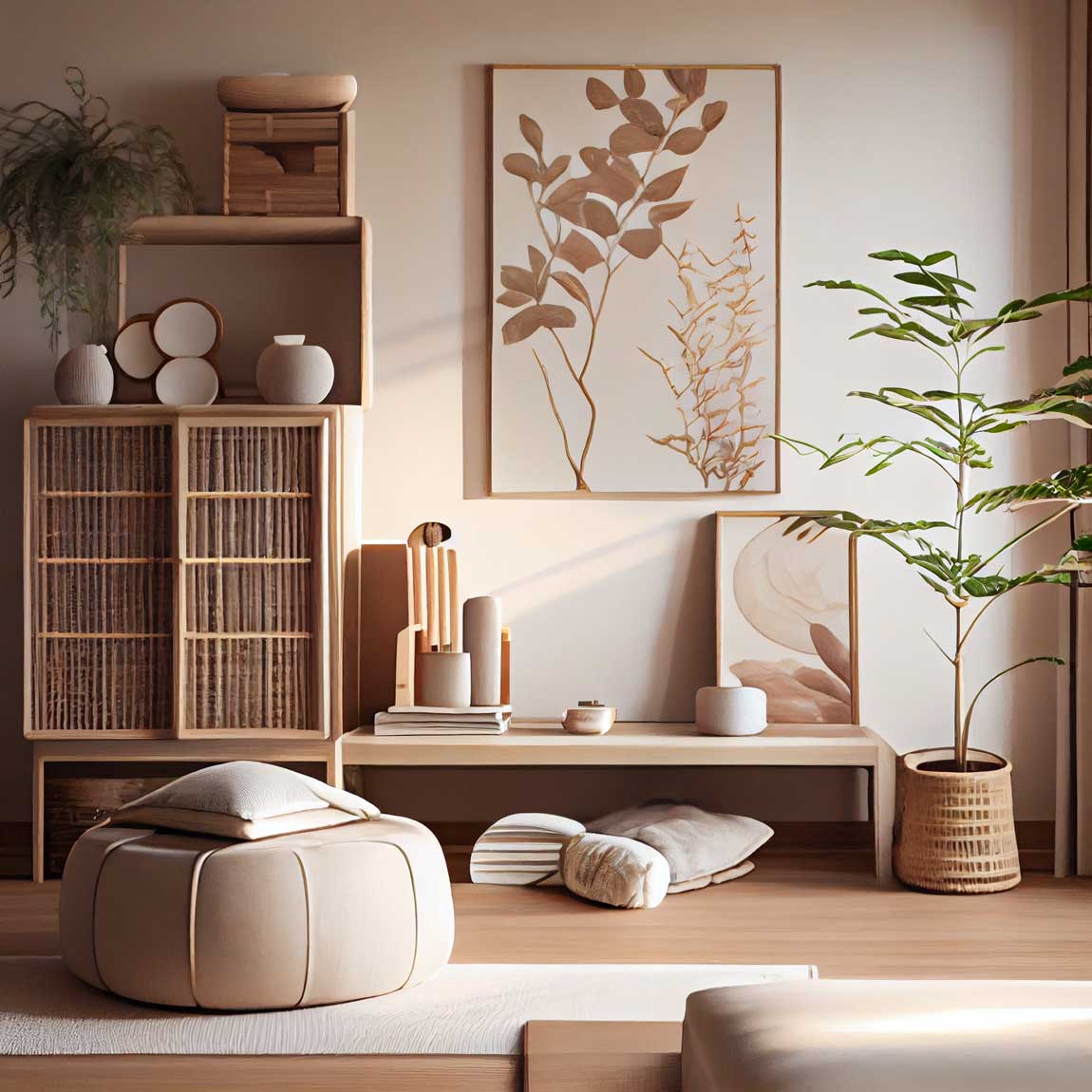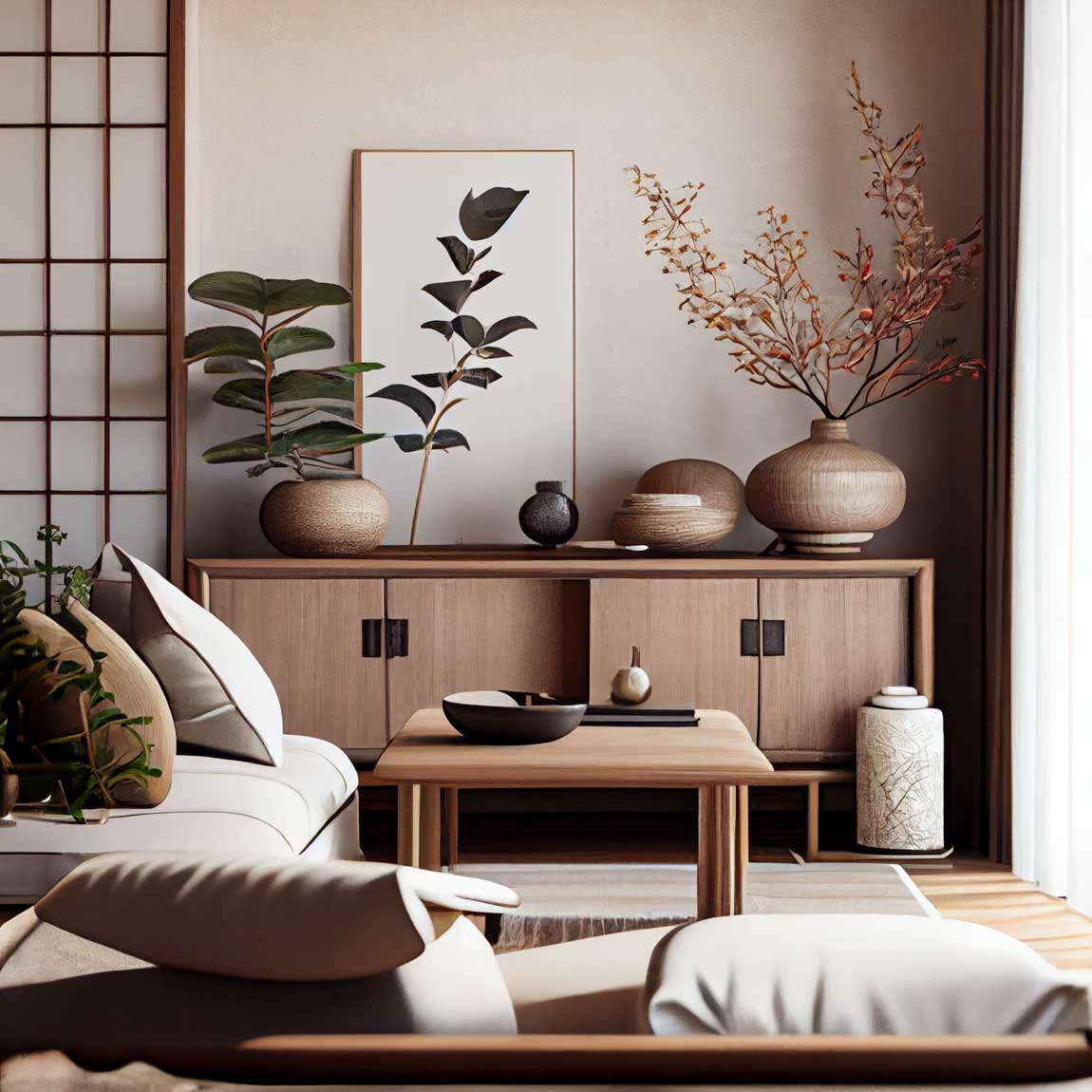 Incorporating Color in Your Japandi Room – All You Need to Know
Adding a hint of color to a Japandi room can help make it look more vibrant and lively. By incorporating natural base colors and shades, you can create contrast, depth, and interest in the space which will draw the eye and help you create a serene, spa-like atmosphere. There are many options available when it comes to color choices like warm earth tones, blues, greens, or pastels – so it's important to select ones that fit within your aesthetic vision. With careful examination of finishes, accent pieces, and space modifications you can turn any home into an oasis inspired by both the Japanese and Scandinavian cultures.