Living in a picturesque area, you want to enjoy the view outside the windows. To approach and plunge into the natural environment, you can implement a creative and extravagant solution – a transparent house with glass walls.
If it seems to you that such an object is not private and secluded enough, and your whole life and everyday life will be visible at a glance – thick curtains solve such problems. This solution was proposed by the architectural bureau TEN. And the canopies folding around the perimeter provide not only increased privacy, but also protection from the sun and precipitation.
The openness of the transparent house to the landscape
The main advantage of the glass structure is in introducing the living space to the surrounding world. Outside the windows, you can see a beautiful natural landscape, which can be admired through the continuous glass from floor to ceiling.
This is a conceptual project with an innovative format for organizing space. The area of the transparent house is divided into functional zones that can be combined into a single room or divided, achieving the privacy of each room.
The building is constructed in the form of four covered glazed terraces arranged in a square. A courtyard with trees and a lawn is designed in the middle. This shape of the building brings it even closer to the landscape.
Lightness and creativity of a transparent house
The decision to make a house out of glass is impressive even in the context of modern architecture. But at the same time, its creators focus on trends, including integration with nature.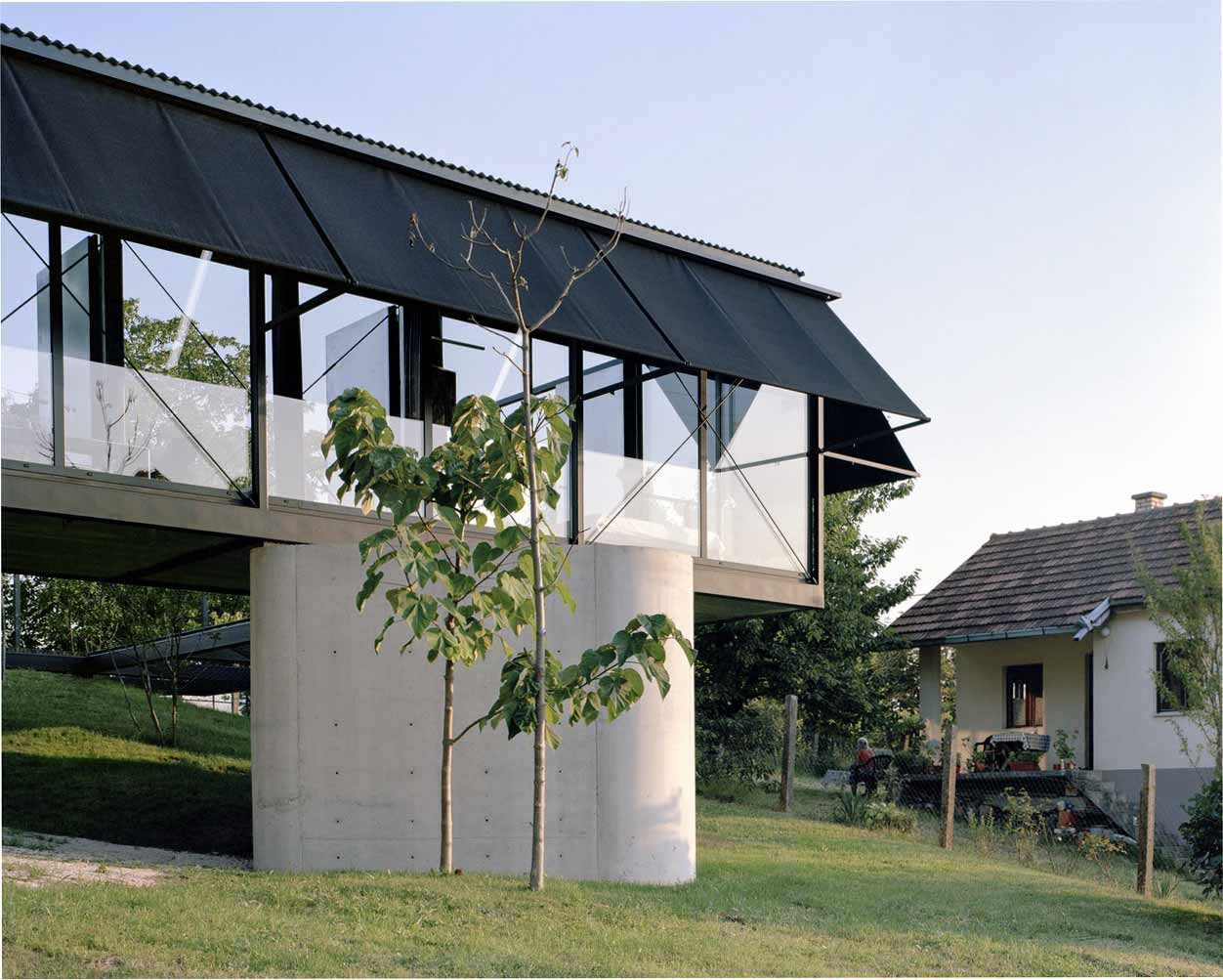 Such housing is practically not separated from the outside world, as harmoniously as possible joining it. The mood and the atmosphere are dictated by what is happening outside.
A sunny day creates an almost solemn, positive atmosphere in the house. With twilight, the space is filled with romance, passing into nighttime mystery. And on a cloudy day, peace reigns here, suitable for collecting thoughts, and relaxing.
In general, a creative transparent house is an open living space in the middle of nature. Not everyone decides to purchase or build such a cottage. The progressive features of the new generation architecture are concentrated here, but they can only be accepted with rather decisive views on life and comfort.