The interior of the bedroom in the Scandinavian style must be made calm, comfortable for relaxation. The space should not press. Here it is necessary to achieve lightness and comfort, to make the room open, since fresh air has a beneficial effect on healthy recreation, and the design style requires a lot of natural light. Part of creating a comfortable atmosphere is helped by cool ideas for the bedroom ceiling. The most daring solutions using natural materials play a key role in the design of the space.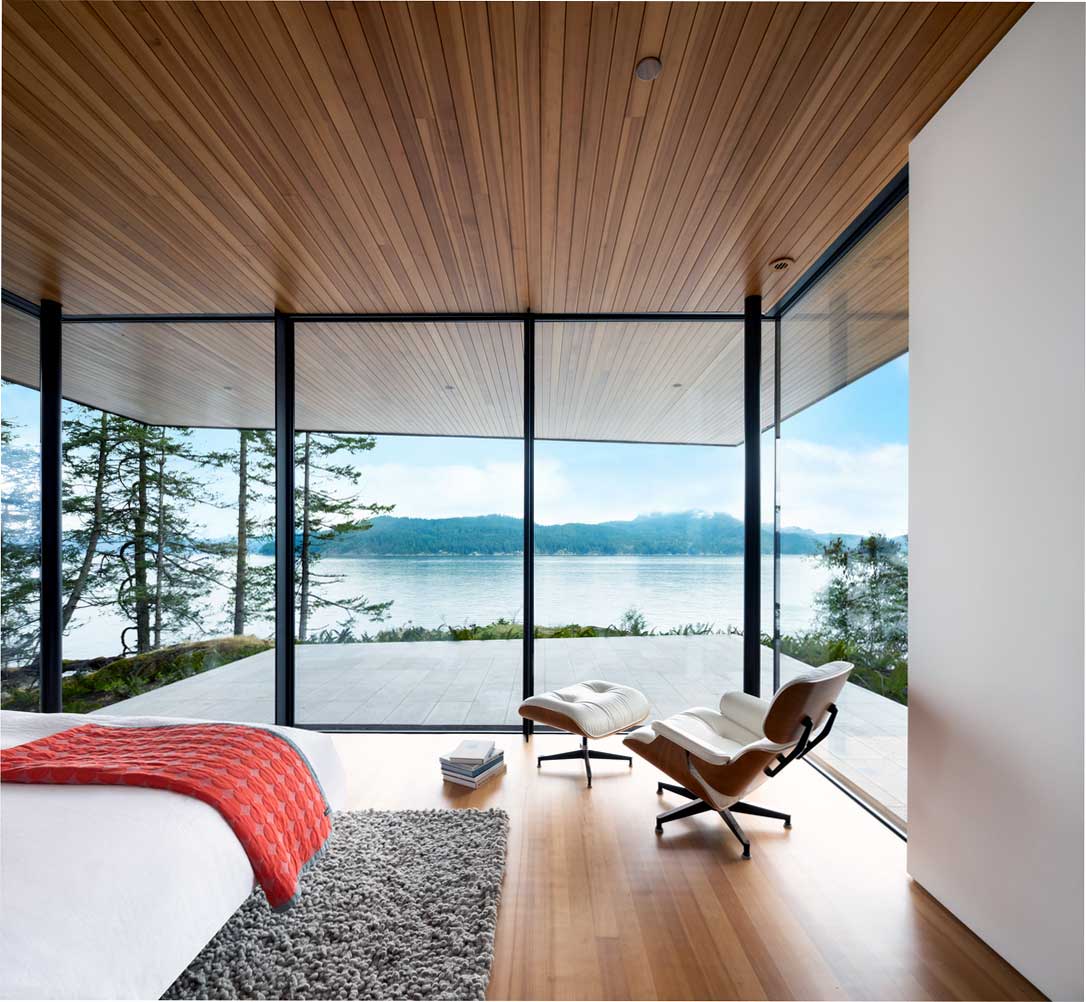 The use of natural wood for surface finishing in a calm color palette will be an advantage.
Cool Bedroom Ceiling Idea With Beams
Traditionally Scandinavian interiors with an element of romantic atmosphere are considered one of the best solutions for furnishing a modern bedroom. A massive, atmospheric ceiling with beams helps to create such an environment.
By modern standards, the structure looks unusual, it is distinguished by reliability, cool design and safety in the context of environmental friendliness. Here the emphasis is placed on naturalness and routine. Feel the color and coziness of housing with a touch of centuries-old traditions, combining them with ultra-fashionable solutions such as panoramic windows.
Beautiful Idea Aged Wooden Bedroom Ceiling
Aged wooden surfaces add a special color, seclusion and comfort to the space. In a bright space, decorated in a Scandinavian style, such decoration looks harmonious, gentle, adds some intimacy to the room.
A pleasant, soft palette with natural shades emphasizes the naturalness of the environment, its safety and comfort. Compact modern spotlights are built into the ceiling. They provide a smooth, even dispersion of warm light throughout the room.
Cool Floating Ceiling Bedroom Idea With Terrace Access
Another option for secluded Scandinavian-style housing. The bedroom is bordered by the pool terrace and separated from it by sliding panoramic windows. By opening the structure, you can combine the interior space with the adjoining recreation area. To enhance the effect of integrating the bedroom with the terrace, the designers have provided a common ceiling above these areas. It is made of natural wood, adding color and comfort to the dwelling.
The coolest bedroom ceiling ideas in a modern home involve combining age-old ideas and traditions with innovative solutions. This approach allows you to create a cozy, romantic environment, but with a modern level of comfort. A lot of light, air, lightness and openness of space are combined with seclusion, silence.