Contrasts have become a trend in the design of not only interiors, but also the facades of fashionable cottages. Stylish black and white home exterior ideas are the solution to create a spectacular, futuristic building look.
Achromatic tones are pleasing to the eye. Complementing each other, they do not cause negative emotions, do not irritate, and are practically neutral in the context of psychological factors. In general, it is now fashionable and is admired among connoisseurs of innovative solutions.
Accents in the idea of a black and white exterior of the house
When designing a fashionable black and white cottage, the white tone was taken as the basis, and accents were made with the help of contrasting black. A dark expressive shade was used to highlight the windows, canopy.
At the same time, a little natural wood was added here. This softened the idea of the black and white exterior of the house. Wood was also used to accentuate certain elements of the façade. It harmoniously integrates a trendy cottage into a natural environment with green lawns and trees.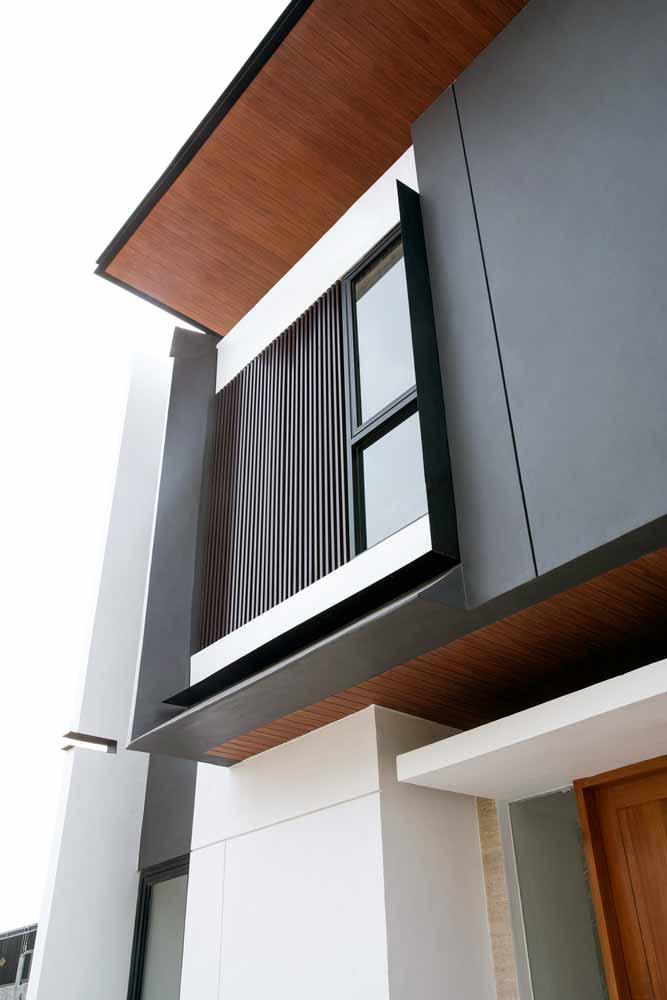 High-tech as the basis of a black and white house exterior idea
The decision to combine white and black in home decoration is considered trendy and fashionable. You can beat him profitably and stylishly in the same fresh styles, including hi-tech.
This direction was chosen when designing the presented cottage. There is no need for decorative designs and elements, since color and texture become the main design tool. The building has received simple, rectangular shapes, but at the same time it looks bright, rich and self-sufficient.
Versatility of black and white home exterior ideas
Black and white are combined with any shades, and especially with a natural palette. Such a facade can be supplemented and diluted with any other tone. In this case, natural wood was used.
Externally, the house looks harmoniously against the backdrop of greenery and blue sky. Laconic, strict forms, large windows were played with contrasts. As an example, we see that this is the ideal palette for new generation styles.
If you want to achieve extravagance of the cottage, but do not dare to experiment with unusual forms, you can choose the black and white idea of the exterior of the house. Even with the rigor and rationality of designs, the use of such a palette will turn an object into an expressive, stylish country house.