Budgetary but effective ideas for plywood ceiling cladding are not just a way to save money on interior decoration, but also create a unique, fashionable environment here with an atmosphere of closeness to wildlife. The wooden surface looks fresh, beautiful, creates coziness in the room. The color and texture of natural wood has a positive effect on the emotional background.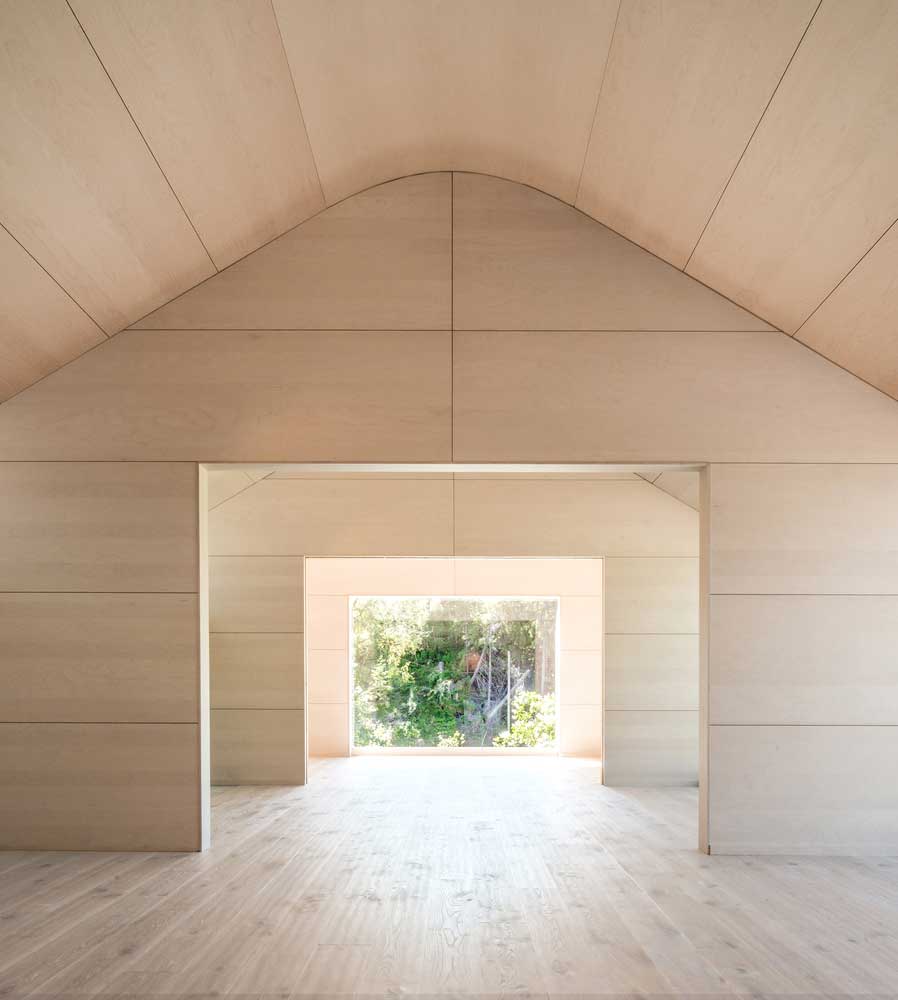 A room with a wooden ceiling is fashionable, effective and practical. And the most affordable option in this case is plywood.
Minimalist plywood ceiling cladding ideas
Smooth wooden surfaces look neat and laconic. Minimalistic ideas for plywood ceiling cladding look attractive and successful both in the traditional design and in the attic.
This solution adds coziness and warmth to the house. The reception is especially effective combined with large windows from which a view of natural landscapes opens. The integration of the environment into the interior is felt.
Plywood ceiling cladding ideas also look spectacular and stylish in combination with modern technological fixtures. Instead of traditional shades, install spots, point lighting, and even better – use models on the tracks.
Laconic natural solutions are cool and dynamic when supplemented with trendy technologies. You get a comfortable, pleasant-for-perception space that corresponds to the trends in design and interior decoration.
Atmospheric plywood ceiling cladding ideas
By decorating the ceiling with plywood in the room, you can create a special, colorful atmosphere. In this case, as a rule, instead of a flat horizontal surface, a gable structure is equipped. A wooden ceiling like this looks majestic. It can be used to recreate the atmosphere of a barnhouse, classic rural housing. It is fashionable, beautiful.
To enhance the effect and feel of a traditional home, beams are added to the ceiling. If the ceiling is high enough, the rafter system left in sight will look cool under it. In this case, plywood will definitely come in handy.
As you can see, modern ideas of plywood ceiling cladding, depending on the design, decor, lighting and auxiliary elements, allow you to recreate a traditional interior with an appropriate atmosphere or emphasize an ultra-trendy minimalistic, eco-friendly style.