To recreate the atmosphere of simple rural housing, after which the owners, tired of the charm and noise of the city, or simply those who prefer traditionalism, are chasing, rather bold and unusual by modern standards solutions in interior design help. Common attributes of such a home include a stylish, rustic ceiling design with exposed beams.
The simple yet effective design creates an extraordinary, serene and quiet environment. To achieve this, it is important not to resort to imitation, but to use natural materials, aged frame and surface elements.
Rustic ceiling design as an interior decoration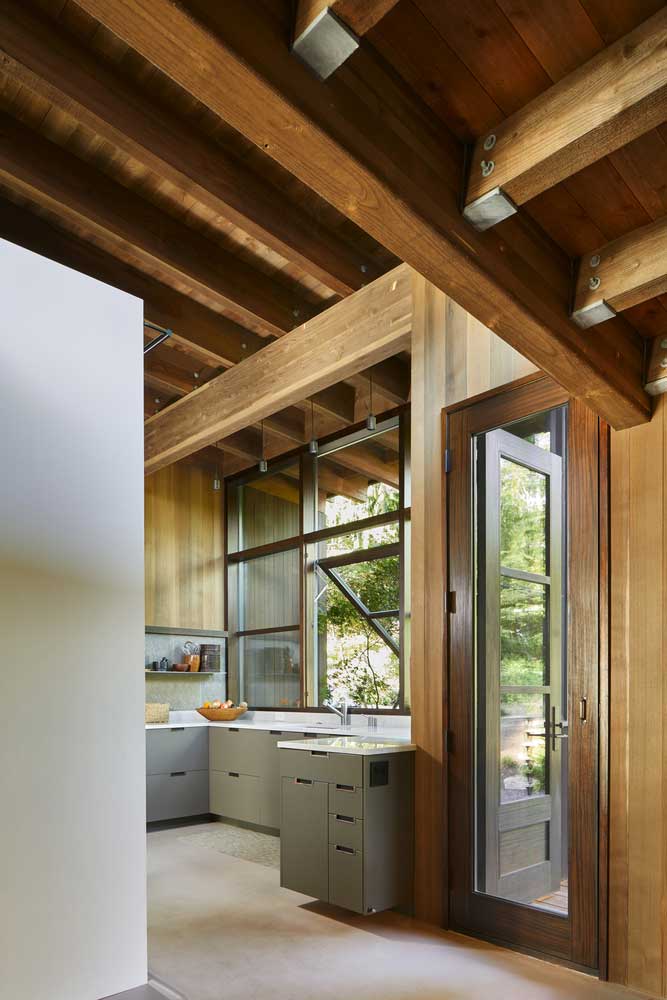 The ceiling in a stylized country house like a barnhouse or a country cottage is primarily distinguished by functionality and practicality. The open, natural wood construction symbolizes durability and reliability.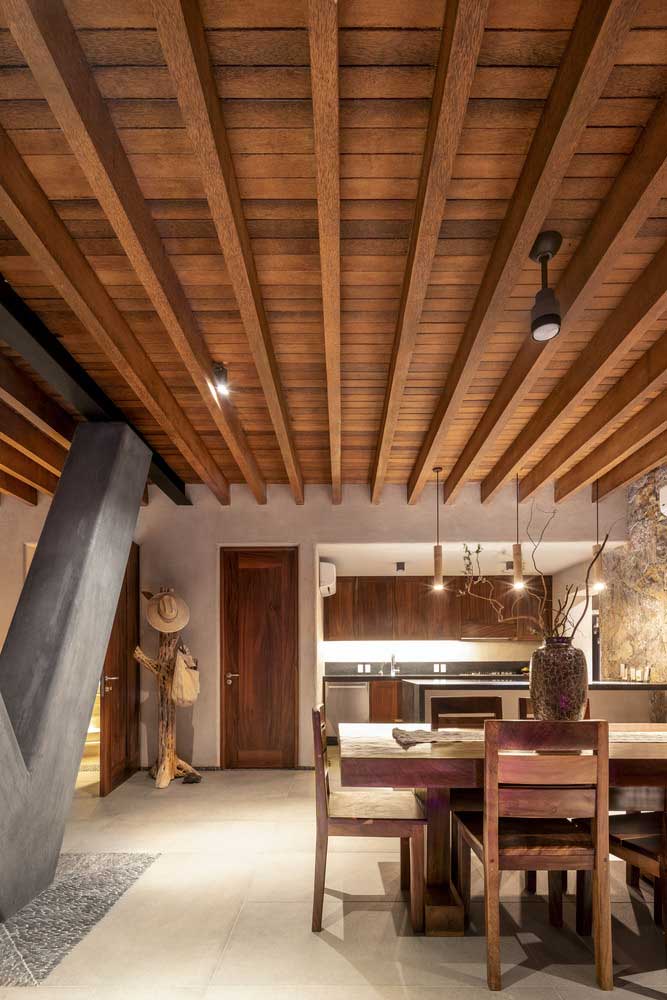 But today the aesthetics of beams, timber frames and surfaces are being perceived in a new way. In the conditions of technology, the popularization of minimalism and laconicism, the rustic design of the ceiling with beams has become almost exotic.
The open structure, which previously served only as a functional part of the house, has now become its decoration and a tool for creating a unique atmosphere of rural housing.
Trendy options for a rustic ceiling design
Naturalness and authenticity of interiors have become the trends of modern stylized cottages. Therefore, when arranging a ceiling in a rustic style, they try to make it exactly the same as before. This is done in order to recreate the atmosphere of an ordinary peasant dwelling. The structure must be massive and sturdy.
The design of such a ceiling must be approached comprehensively, recreating it to the details. In this regard, aged, stylized lamps with shades made of natural materials are often used in interior design.
Fasteners, beams, anchors are not just structural components, but also elements of aesthetics. They help to recreate the authentic look of the structure, so they are not hidden or masked, but on the contrary, they can even make them stand out.
The sloping rustic ceiling design helps to reproduce the atmosphere of an old rural dwelling in an especially atmospheric way. It can be gable, repeating the shape of the roof. Reception is especially relevant for barnhouses. With its spectacular design, the structure provides openness and spaciousness of housing. Even with the massiveness of the beams, the ceiling does not press or clutter up the space.