Traditionally, beams on the ceiling are considered an element of antiquity and classics of suburban housing construction. But modern design and architectural solutions have made it possible to integrate them into the freshest and most fashionable trends in housing design. Progressive ideas of ceiling beams imply their modernization and transformation from traditional structural elements into stylish designs for zoning, decoration, stylization of living quarters.
Consider several options for ceiling beams in minimalism, hi-tech, eco-style. It is worth noting that in each of the cases they are played in such a way as to emphasize the modernity of the situation without being tied to tradition.
Minimalist ceiling beams ideas
It is more common to see beams in a stylized interior in an aged form. So, in order to move away from the trend of emphasizing traditional furnishings, they should be decorated in a fashionable minimalist style.
Such constructions should not overpower the emphasis, seem cumbersome and heavy. Visually, you need to achieve lightness, simplicity. The beams should be light, not too large, but not too small. A light woody shade will emphasize the environmental friendliness of the environment, and white tones will create the feeling of being a comfortable, unloaded space.
Beams should not shade the ceiling too much, so a lot of natural and artificial light is required. And if in a semi-antique house beams create an atmosphere, then here they adapt to it.
Modern design ideas for tilted ceiling beams
Beams supporting the sloped gable ceiling are especially impressive in modern interiors. They allow you to visually emphasize the special shape and configuration of the space, to emphasize its singularity.
But so that when implementing such an idea of ceiling beams there is no feeling of a traditional barn, rural house, it is important to follow modern trends. Contrasting design of structures, built-in modern lamps or trendy monotonous white color will help to move away from the effect of antiquity and turn the beams into a stylish component of the new generation interior.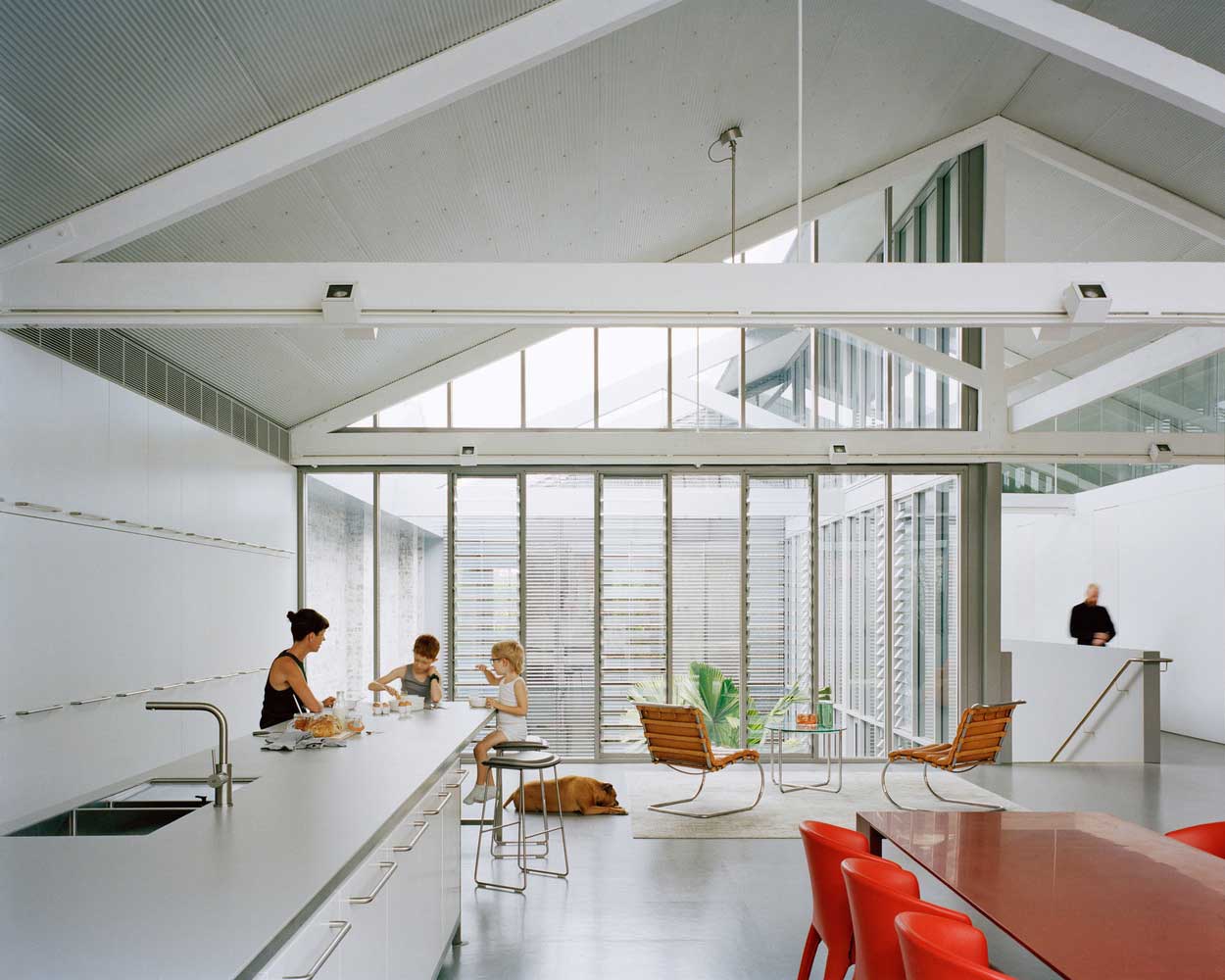 Progressive ceiling beams ideas involve playing with classic architectural designs in line with modern trends. Add manufacturability, get rid of the antiquity effect and create a feeling of lightness of structures. This is enough to achieve a harmonious combination of beams with a fashionable designer interior in the style of minimalism or hi-tech.
Super Exposed Beam Ceiling Ideas
The atmosphere in the house depends to a large extent on the design of the ceiling. A tall, gable open design and a low, flat horizontal plane have a completely different effect on the sensations of being indoors. Ceiling ideas with exposed beams are especially charming, dictating a romantic, mysterious and homely secluded atmosphere.
Massive structures, with their simplicity, add an element of ease and aesthetics to the space. There is a feeling of being in a solid, safe, traditional home made from environmentally friendly materials.
Exposed Beam Tilt Ceiling Ideas
Ceiling beams do not have to be installed horizontally. They can follow the shape of a gable roof and be located at an angle.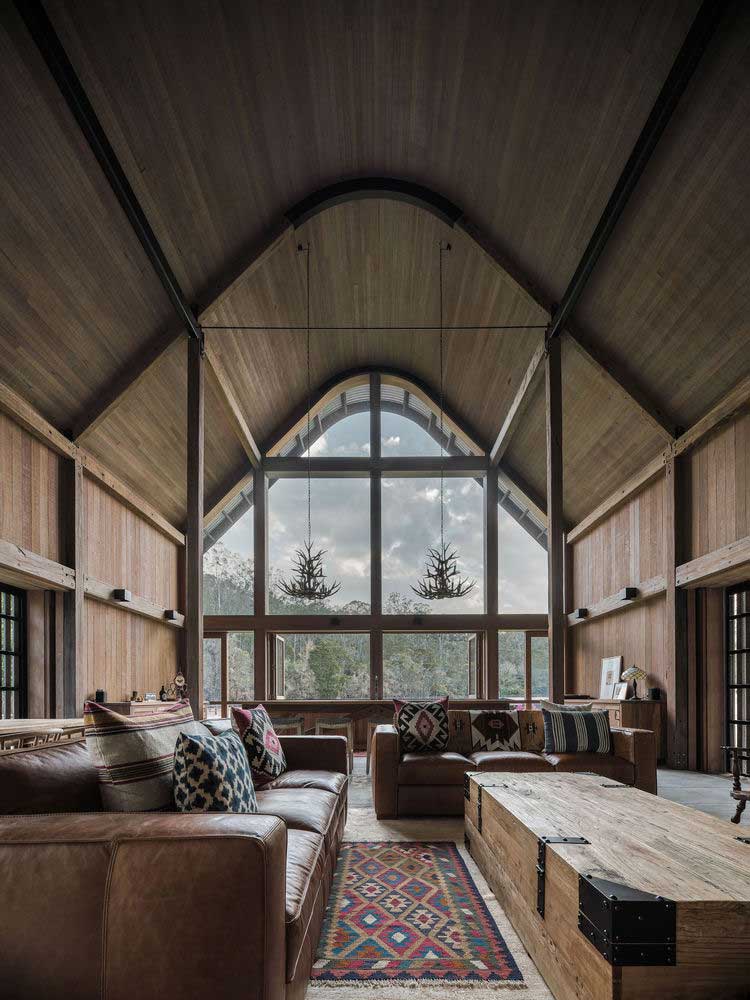 In this design, massive wooden structures add majesty and power to the room. The space visually seems larger and more spacious. There is a feeling of being in a fortress.
The idea of a ceiling with exposed beams at an angle is mainly implemented in barnhouses, bungalows, country-style houses. Sometimes inclined structures are supplemented with horizontal beams that act as the basis for the rafter system. This gives the space an element of comfort, since a very high and fully open ceiling can look rude and uncomfortable, resembling the structure of an old barn or barn.
The beams are sometimes illuminated with soft, warm light to accentuate the setting. The space is filled with an intimate, romantic atmosphere.
Horizontal Exposed Beam Ceiling Ideas
This is a more modest option that allows you to emphasize the atmosphere of reliability, comfort and safety in the house. In such a space, a person feels protected.
A more modern option for open, bright spaces. Suitable for classics, Scandinavian style, eclecticism and even minimalism, eco-direction. Such designs do not look gloomy, therefore they create a soft, cozy atmosphere.
In modern interiors, beams on the ceiling can have an unusual configuration, forming cells, squares, cells with lamps. This is a peculiar way of zoning a space and adding a touch of tradition to it.
Depending on the features of the implementation of the idea of a ceiling with open beams, they can emphasize the roughness and strength of the house or add an element of romance, mystery, warmth and comfort to the atmosphere. The palette also plays a role – designs can be dark, gloomy or made in pleasant, light colors to soften the interior.
Authentic wood ceiling with antique beams
Fashionable barn-style houses, traditional, rustic and country-style housing conquers with its atmosphere. One of the main design elements of such cottages is a massive wooden ceiling with beams. It creates a sense of reliability, majesty, simplicity and home comfort.
The traditional girder structure is the most important aesthetic element of the space arrangement here. It is she who to a greater extent dictates a special, romantic, attractive atmosphere.
Structures are strikingly impressive, stylized to the smallest detail under the age-old wooden ceilings with beams. They can be viewed as an object of art, enjoying a special, chilling atmosphere.
Massive, unseen fixing bolts, aged ceiling boards, antique-styled fixtures and soft, warm light accentuate the traditional, intimate setting.
In such a space, you will be able to feel all the majesty and spirit of old housing. The ceiling is the main decoration of the space here. It can be closely related to other designs. The presence of wooden supports, wall decoration with planks enhance the effect of being in a century-old dwelling.
Ceiling beams are often made as accent elements of the room. They are highlighted, distinguished with the help of contrast.
The high, ancient gable roof-shaped ceiling is characterized by a real romantic atmosphere. This design is indispensable in modern barn houses. The complex frame is the main component of the aesthetics of the space, and it is he who creates the mood here.
Vintage wooden ceiling with beams and modern technology
While modern comfort still comes first, aged beams can be combined with trendy, functional solutions. Thus, the architects of one of the projects installed stylish modern spots on the ancient ceiling. And in order to achieve good natural insolation in a large area, coffered structures with glazing were made in the ceiling.
Zoned lighting, LED strips around the perimeter of the structure visually lighten the massive wooden ceiling. At the same time, additional lighting helps to delimit the space, make it brighter and more spacious. Aged structures take on new shades, look more expressive and contrasting.
The antique wood beamed ceiling is a field for creative, creative ideas. The integration of new technologies is widely used here, helping to emphasize and recreate the atmosphere of antiquity, but not at the expense of comfort.
Modern Wood Beam Ceiling in a Stylish Interior
Modern design ideas for living spaces often involve interpreting traditional solutions in line with design trends in ultra-modern styles. Such techniques include a modern ceiling made of wooden beams, when truly atmospheric structures taken from old houses are played up in minimalism, loft, barnhouse or high-tech styles.
Designers offer the most extraordinary ways to decorate beams in a spectacular futuristic, minimalist or industrial interior. Let's consider these solutions by examples.
Modern Minimalist, Hi-Tech Wooden Beam Ceiling
Although wooden beams look atmospheric and expressive enough, here they should be integrated into the environment with minimal impact on the environment. In such an interior, the emphasis is on functionality and practicality.
Therefore, it is important that the structures are not just for beauty, but also perform a certain functional task. For example, they zoned the space, created an atmosphere of home warmth and coziness, but did not draw most of the attention onto themselves simply as a decoration.
The same rules for decorating a ceiling with wood beams apply when arranging structures in high-tech. But in addition, it is important to emphasize here manufacturability and the fact that structures made of natural material are processed by humans for maximum comfort, safety and convenience of space. Beams don't have to look primitive.
Modern Loft Wooden Beam Ceiling
Unlike minimalism and hi-tech in this setting, wooden beams act as accent elements, so they should be expressive and massive. Emphasizing the naturalness of the design, its simplicity and manufacturability is encouraged.
Connectors, anchors, bolts are not hidden here, as they are an element of an industrial setting and emphasize a special atmosphere. Rough forms, contrasts and functionality of structures are considered important components of the interior.
Contemporary Wooden Beam Ceiling in Barnhouse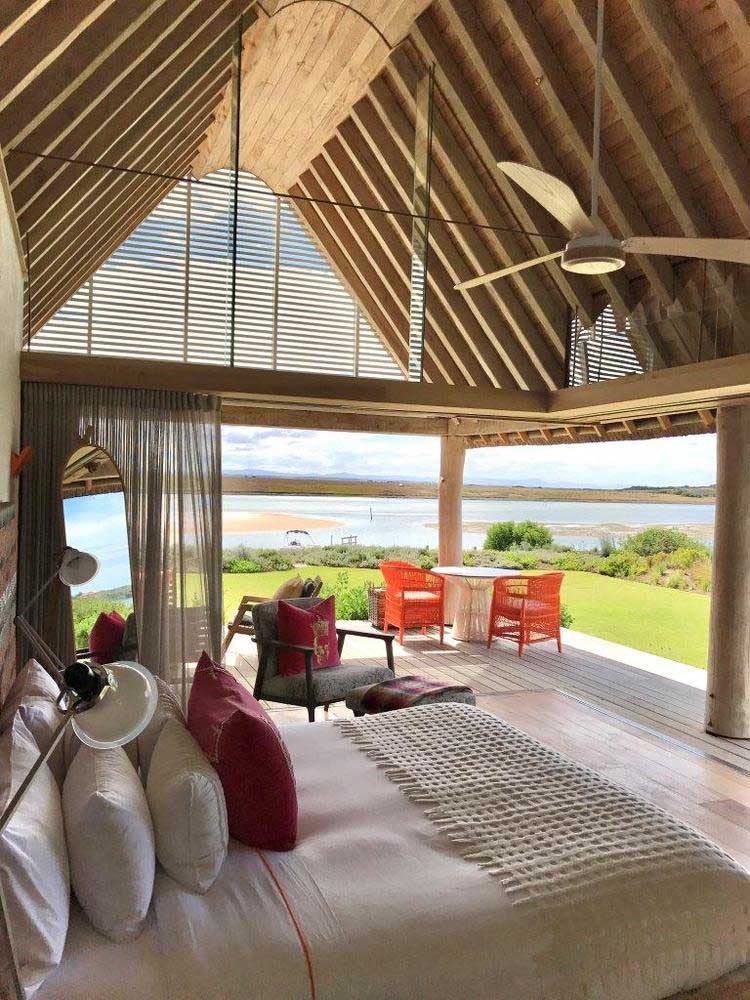 The most important design qualities in this interior are the atmosphere, massiveness and antique styling. An expressive ceiling made from natural materials creates a mood in the living space. Moreover, it must be high. A gable shape with inclined beams is welcome.
The modernity of the ceiling made of wooden beams in the barnhouse is emphasized by designer lamps, thoughtful lighting. The design fully meets the trends – it is environmentally friendly, durable and safe.