The most important functional and aesthetic component of the living room in the cottage is the staircase to the second floor. Quite often, it acts as the central element of this space, and it is around it that the interior is concentrated. But in the conditions of modern trends, the ideas for decorating the hall and stairs imply close integration of this design into the environment. The staircase should have a minimal impact on the interior and act as an effective addition.
In this regard, designers are moving to lighter, more accurate design options for stairs to the second floor. Now, these are laconic, stylish, but rather creative designs. The design is subtly worked out to fit the space.
Hallway and staircase ideas in a minimalist style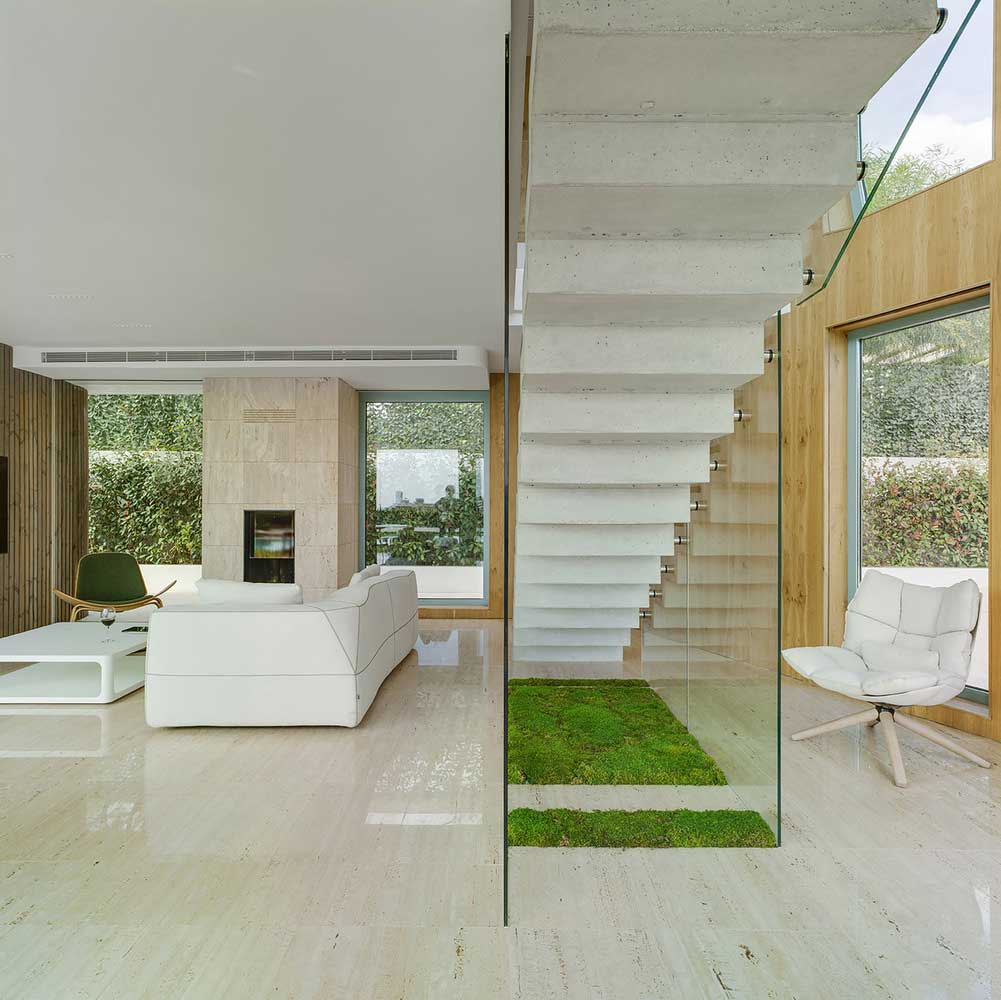 In minimalism, the practicality and lightness of designs are welcomed. Therefore, in the design of the stairs, light, light materials, glass, perforated, and thin metal parts are actively used.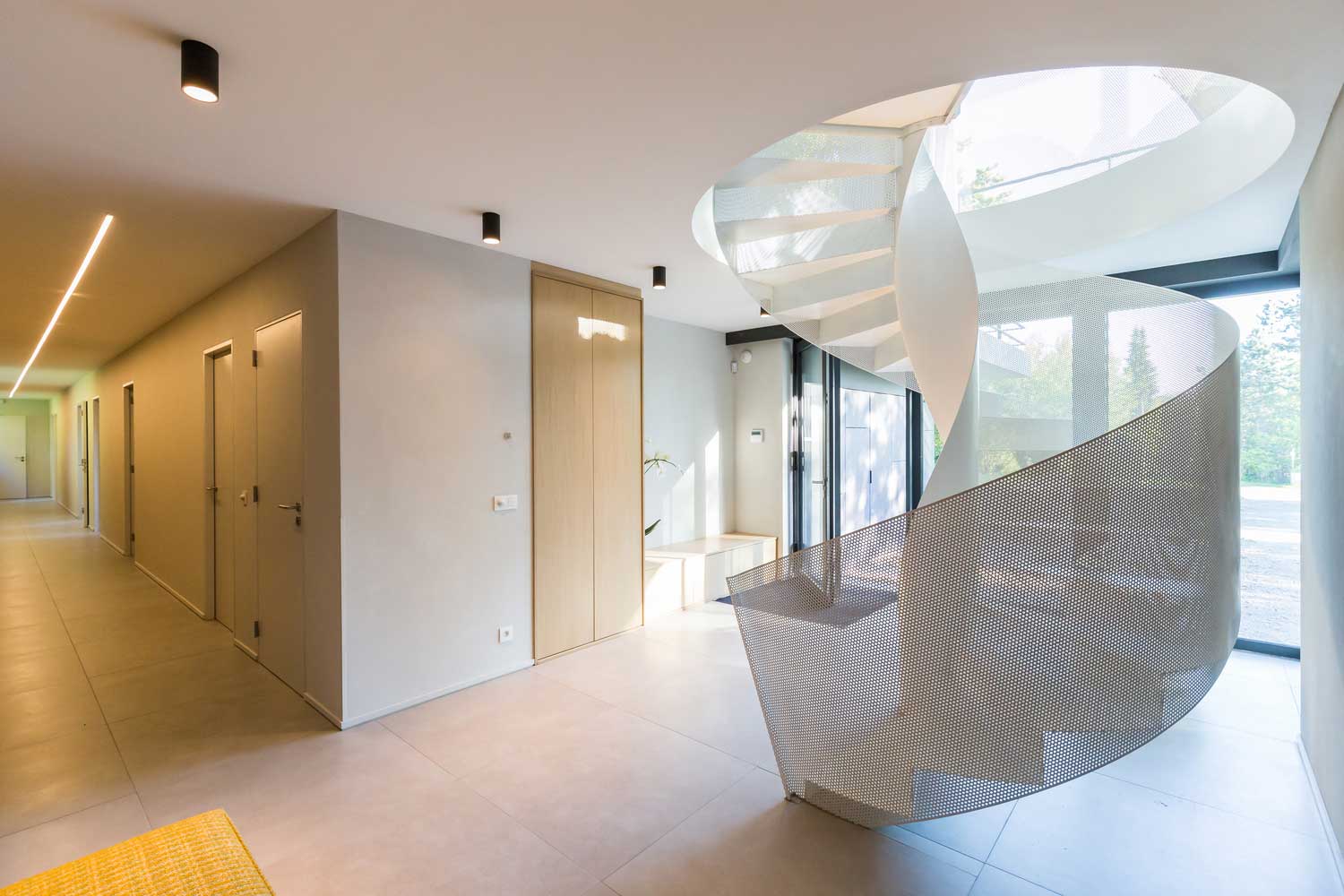 In a minimalistic interior, the staircase should not clutter up the space. As you can see in the examples presented, the structure is often made partially transparent, and lightweight. Due to this, it not only does not overload the interior of the hall, free from details but also does not shade it. Light from panoramic windows passes through the structure.
Particular attention is paid to the laconic design of the handrails. They should be as compact as possible, and easily complement the design of the structure, without drawing attention to themselves. In a minimalistic setting, the staircase is viewed in terms of neat, unobtrusive aesthetics and practicality.
Trending Hall and Staircase Ideas in the Interior
In modern, fashionable styles of space design, you can often find quite massive, steep, accent staircase designs. In this case, the idea of the design of the hall and stairs assumes that certain atmospheric style.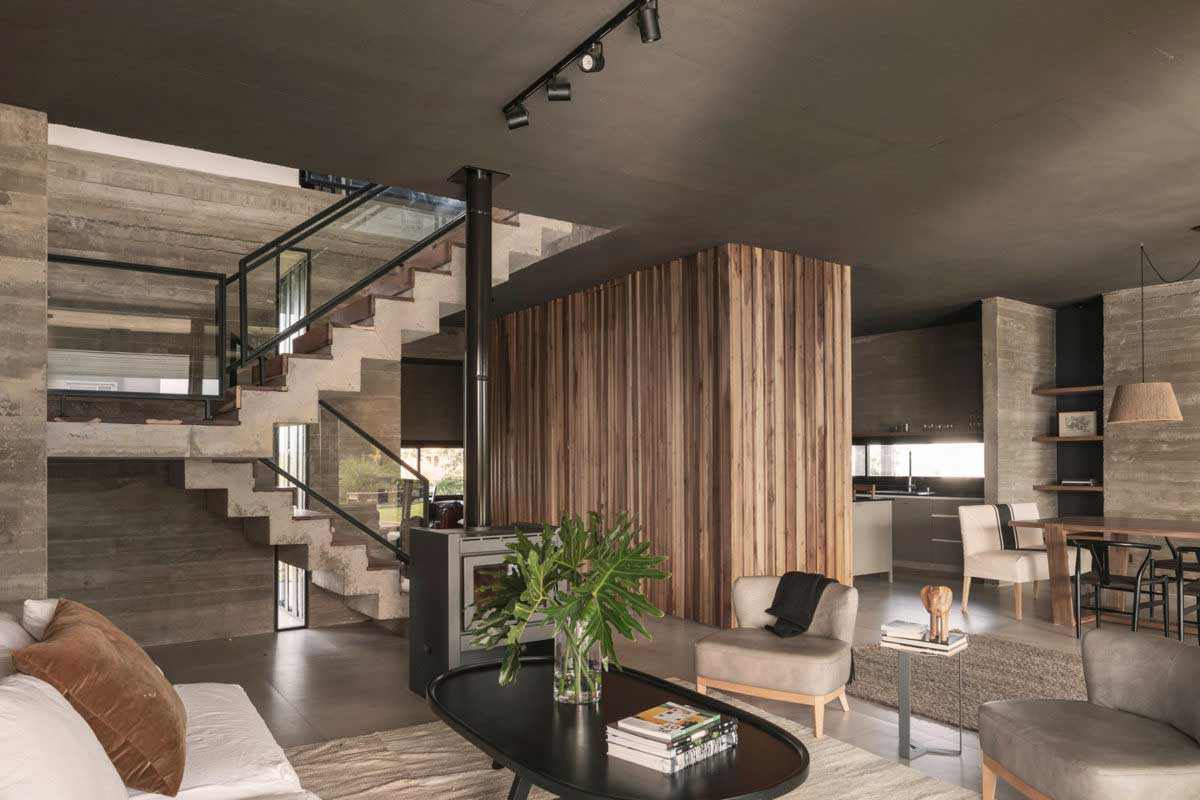 They use natural, durable, practical materials – wood, stone, and metal. Moreover, the materials from which the staircase is made should be ubiquitous in the interior itself. The color palette should also match the decor. It is preferable to use the tones of the environment.
The most spectacular ideas of the hall and the stairs in it are the successful integration of the structure into the environment in compliance with the current trends. Lightness, practicality of configuration, naturalness and safety of materials are the main qualities here.