Green, a color representative of life, renewal, and harmony, can create a soothing and calming atmosphere when used appropriately in your living room. The versatility of this color allows for an array of stylistic interpretations, from subtle, calming hues to vibrant, energy-filled tones. In this article, we'll delve into how to use green in your living room for a soothing ambiance that speaks to your unique taste and personality.
Setting the Tone with Green Walls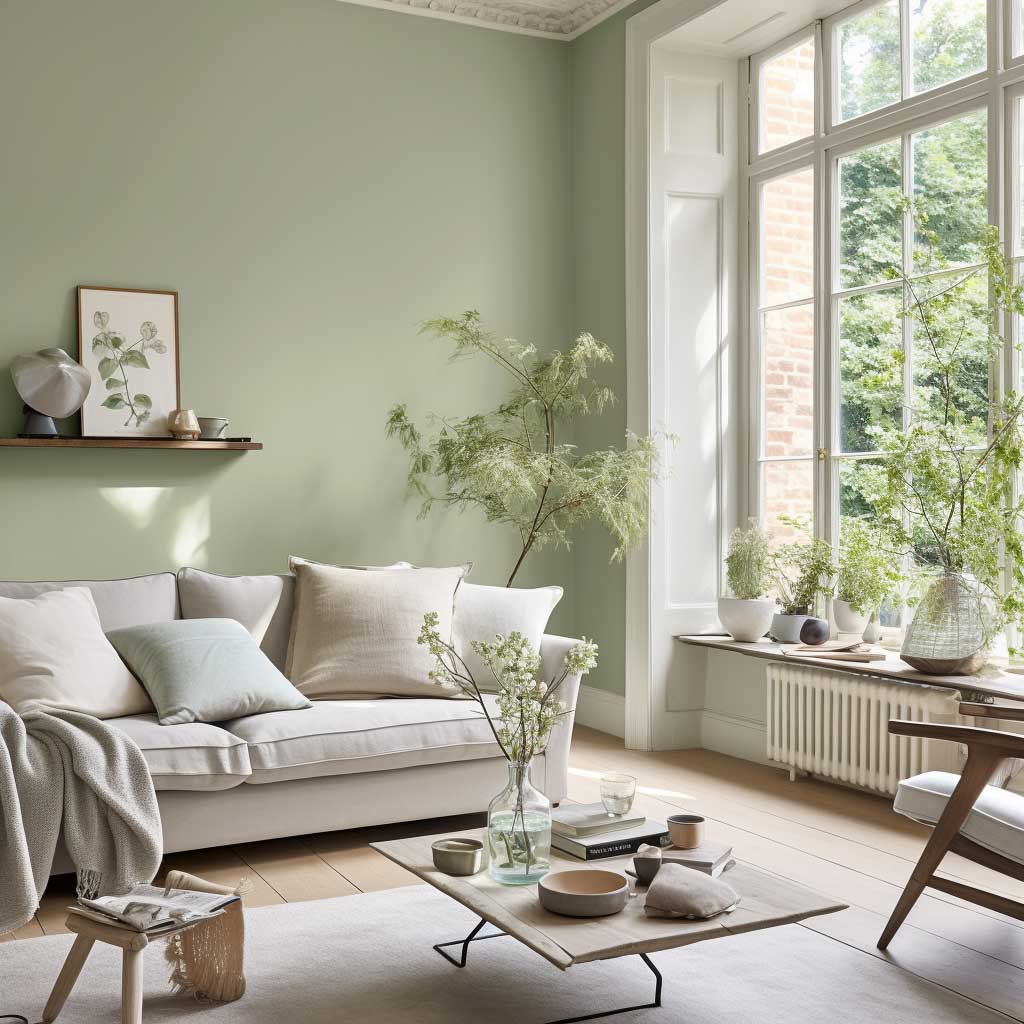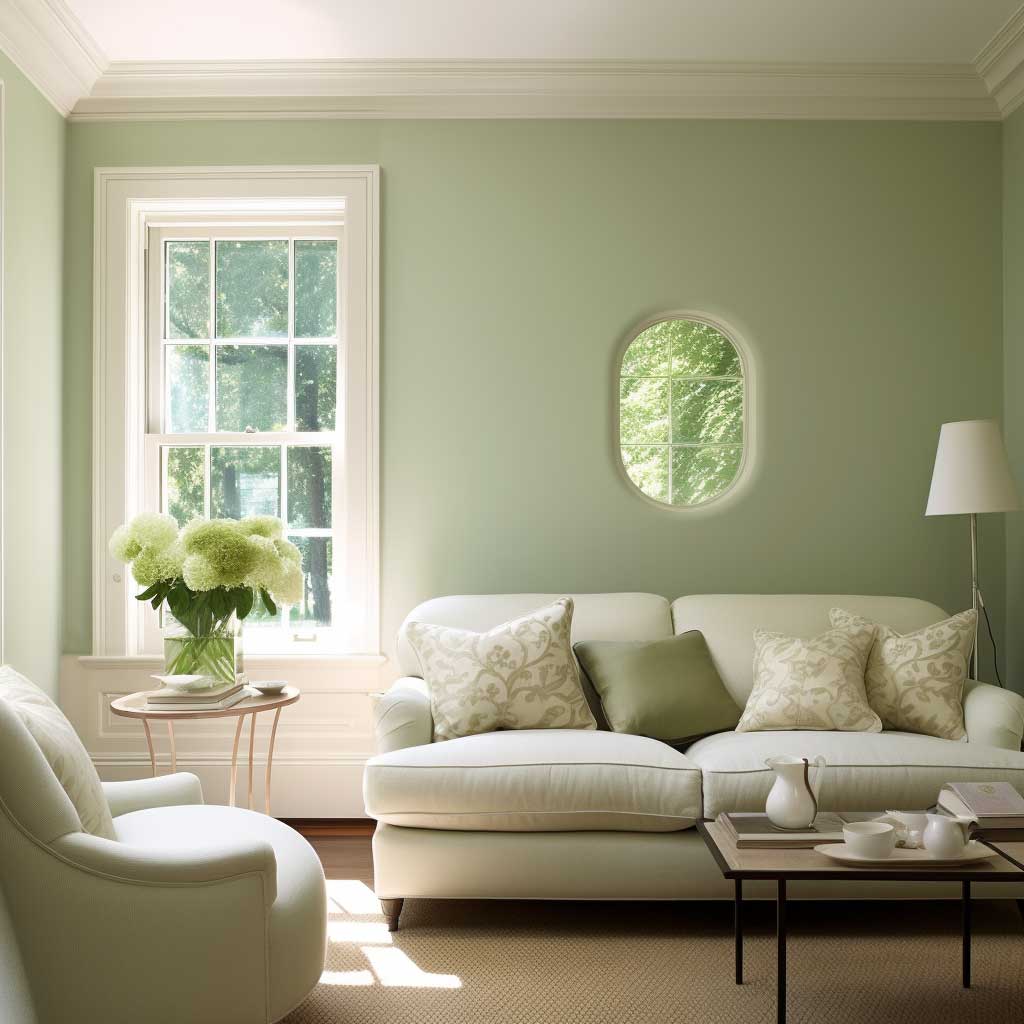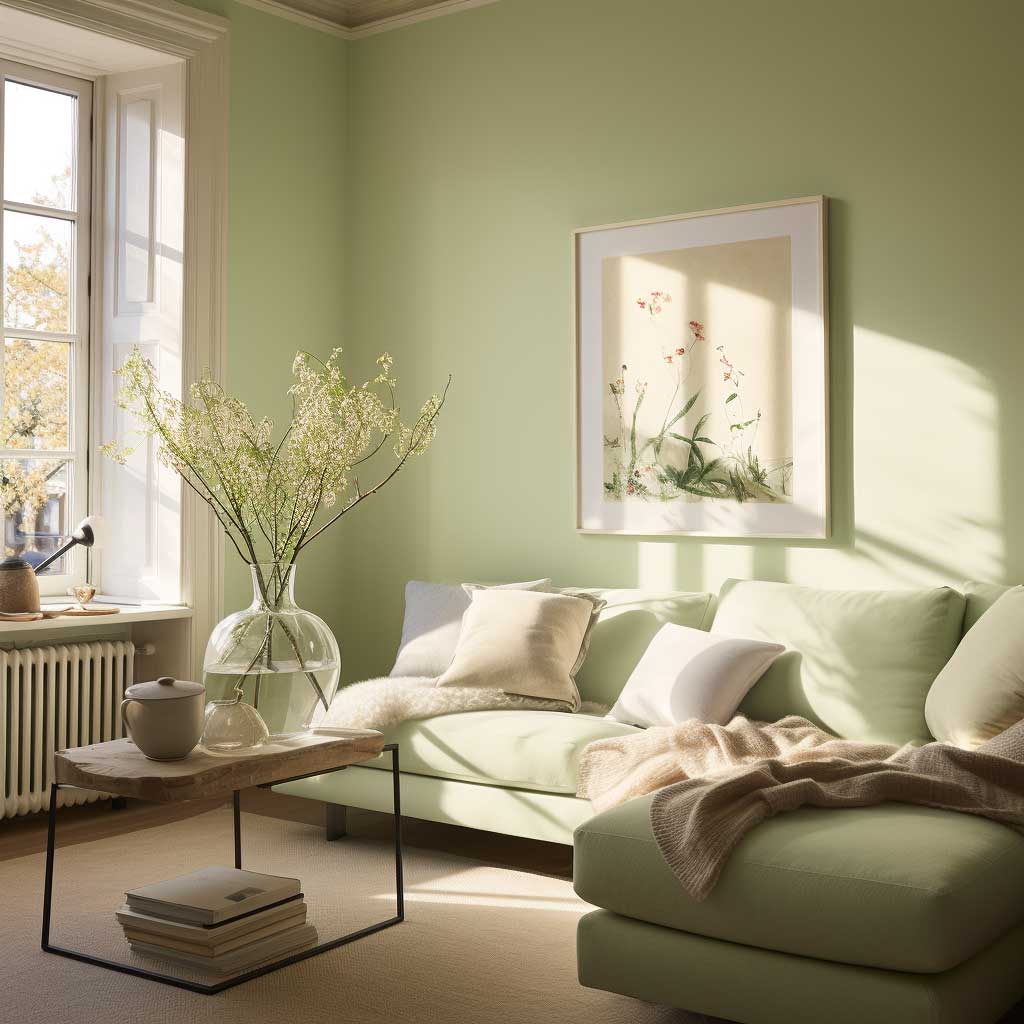 Painting your living room walls green is a bold and transformative step towards creating a calming ambiance. Green comes in various shades, each capable of setting a different mood and tone.
Light green shades, such as sage or mint, are known for their calming effects and can make your room feel airy and tranquil. They are an excellent choice for creating a soothing ambiance while maintaining a bright and spacious feel.
Darker shades, like olive or forest green, bring a rich and sophisticated feel to your living room. They create a warm and cozy environment, perfect for relaxing evenings. These deep greens work particularly well in large, well-lit rooms, where the color doesn't feel too overpowering.
When deciding on the right shade of green for your walls, consider the amount of natural light your living room receives. Lighter greens work best in rooms with less sunlight, while darker shades thrive in well-lit spaces.
Don't shy away from using different shades of green in one room. This can add depth and complexity to your color scheme. For example, pairing light green walls with a dark green accent wall can create an engaging and visually pleasing contrast.
Remember to sample your chosen paint color on your walls before fully committing. This will allow you to see how the color looks at different times of the day and under varying lighting conditions.
Green Furniture for a Touch of Nature
Incorporating green furniture into your living room is another effective way to create a calming ambiance. The key here is to select pieces that fit your personal style and the overall theme of your living room.
A green sofa or armchair can act as a statement piece in your living room. Its size and central position make it a focal point, so a bold green shade can really stand out and define the room's color scheme.
For a more subtle approach, consider green side tables, bookcases, or ottomans. These smaller pieces can still contribute to the overall green theme without being too overpowering.
Again, don't be afraid to play with different shades and textures. A velvet emerald green sofa can add a touch of luxury, while a muted olive green armchair in a soft fabric can contribute to a more relaxed and soothing vibe.
Green furniture can also be balanced with other natural tones, such as browns, beiges, or whites. These colors can break up the green and keep your living room feeling light and fresh.
Accenting with Green Decor
Green decor items are the perfect finishing touches for your green living room. They tie everything together and can be used to balance out or enhance your color scheme.
Start by adding soft furnishings like green throw pillows, blankets, or rugs. These items not only add color but also increase the comfort level of your living room. They're also easy to change out if you want to switch up your color scheme in the future.
Plants are another excellent green accent option. They introduce different shades of green and bring a touch of nature indoors, which can enhance the calming and soothing vibe of your living room.
Wall art, lamps, vases, and other decorative items are also great ways to incorporate more green. These accents can be subtly integrated throughout the room to create a cohesive look.
Remember, the goal here is to create a balanced and harmonious color scheme. So, while adding green accents, ensure that they complement rather than compete with your existing decor.
Conclusion: Creating a soothing ambiance in your living room using green involves careful consideration of your walls, furniture, and accents. By paying attention to these elements, you can transform your space into a serene haven perfect for relaxation. Whether you choose to make bold statements with a green sofa or subtly include green accents, remember the ultimate goal is to create a space that feels peaceful and soothing to you.