A long one-story house in the English county of Hampshire has become a real embodiment of the dream of the customer farmer – the creation of a residential building, which would be a continuation of the general architectural ensemble of the previously built farm on this site.
The barn-type structure naturally fit into the surrounding rural landscape, not standing out among the one-story household buildings. Only the presence of a large number of panoramic glazed surfaces indicates a completely different purpose of this building.
The same approach in constructive decisions and the choice of finishing the facade of a residential building and the existing farm premises created a harmonious architectural ensemble. The dark wooden walls of both buildings highlight the buildings against the green background of the site. But the apartment building received a new modern sound thanks to successful design solutions.
During the construction, a prefabricated metal frame and double wooden cladding were used: the outer – panels of black laminated wood and the inner – wood trim in a natural shade. In addition to aesthetic appeal, this technique provides high energy efficiency for the building.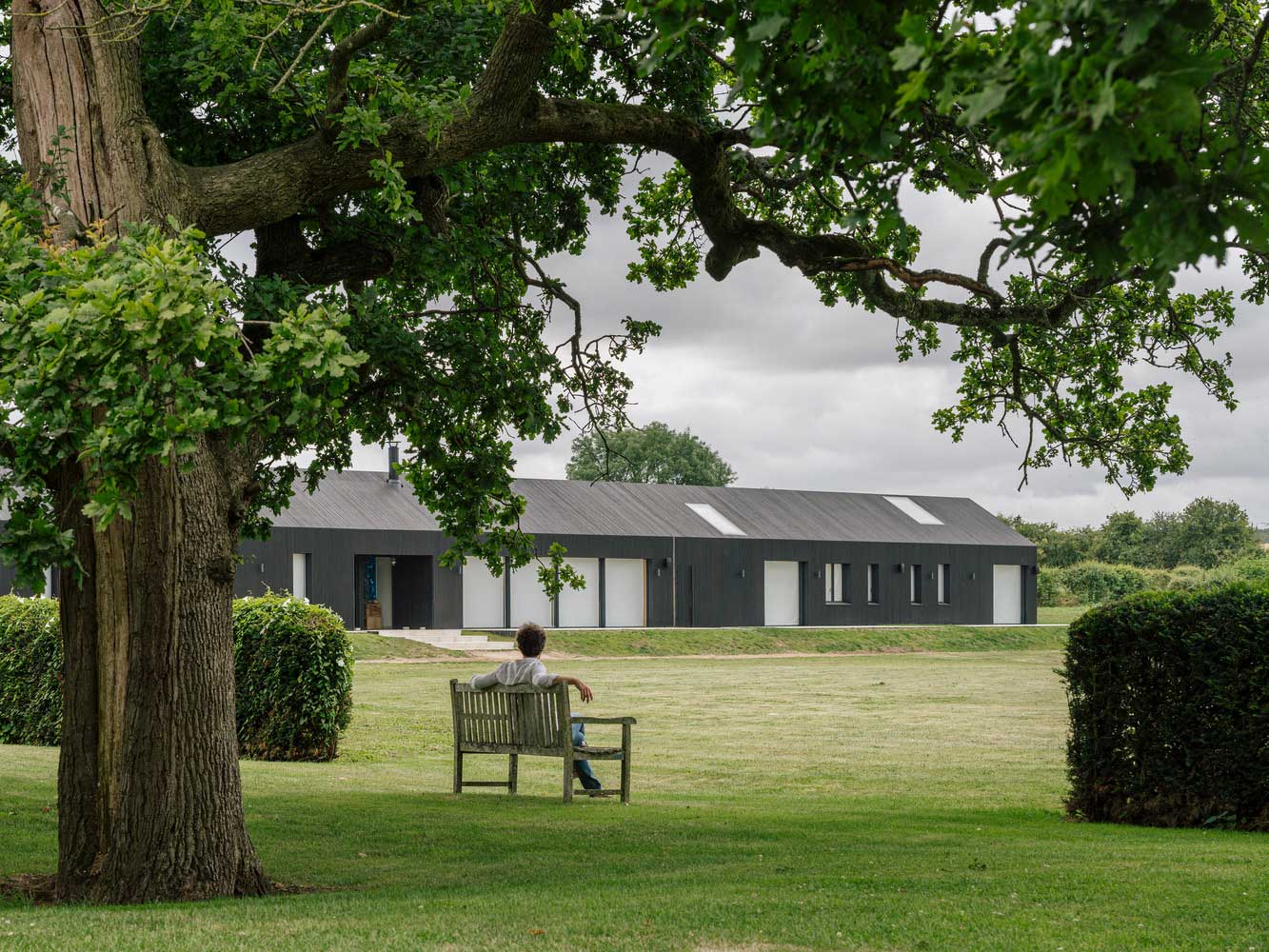 In the gable roof of a long one-story house, windows are equipped for better lighting of interior rooms. To create a secluded atmosphere in the interior, frosted protective screens equipped on all glass surfaces are used.
The interior of the house is conceived as the exact opposite of the exterior: an abundance of light, space, and pastel colors in the decoration. Polished light floors have something in common with large panoramic windows and connect all the interior spaces.
The guest and dining areas have access to both the north and south sides, which allows you to enjoy sunlight and heat throughout the day. The room looks more spacious and is visually perceived as a continuation of the surrounding landscape.
The rooms are fully integrated into the surrounding landscape thanks to the sliding doors, which, when opened, hide in the outer walls. Just stepping over the threshold, you can find yourself on a green lawn in the courtyard of the house.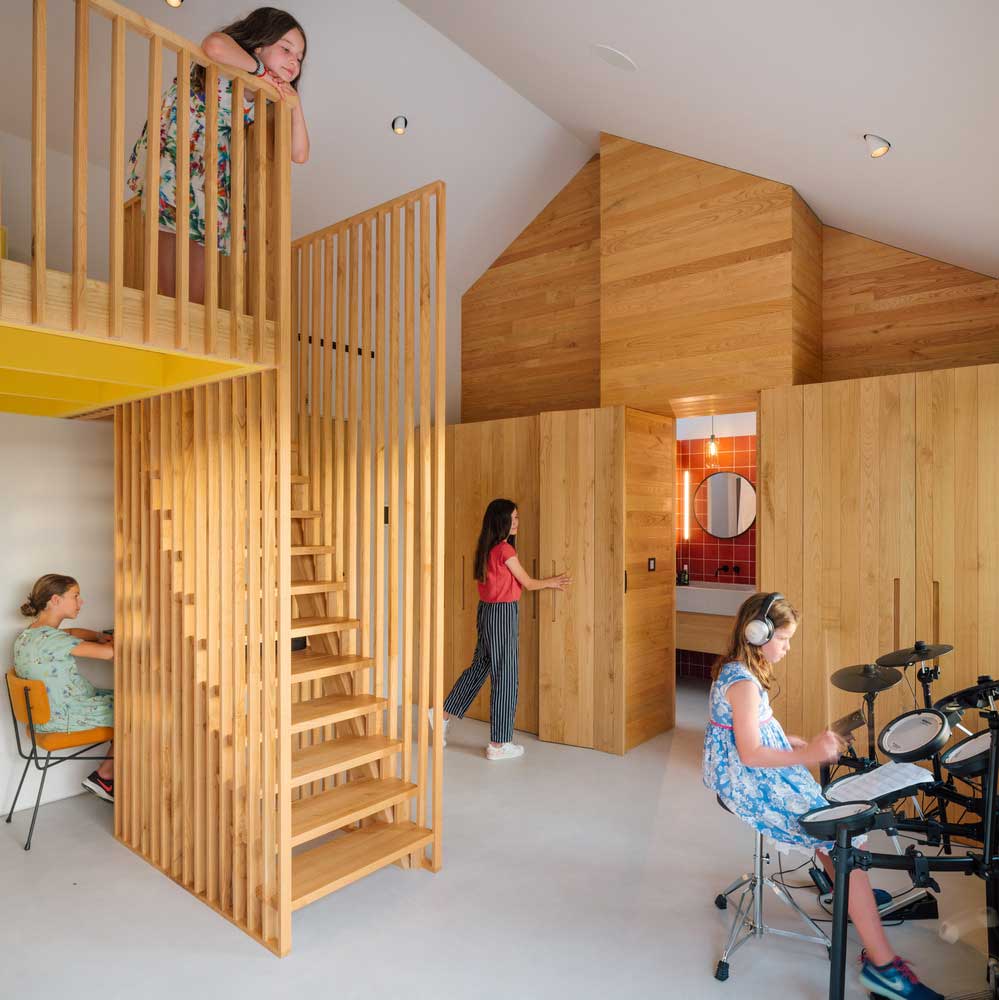 When equipping sleeping places for children, try using the principle of a "tree house". This will not only give the children's bedroom unusual and fabulous, but also allow you to equip comfortable workstations for study and creativity below.
Bathrooms are illuminated through window openings in the ceiling, which gives the rooms a soft mystery and restrained simplicity. The variety of colors of the tiles gives each bathroom of a long one-story house a special flavor and sound.