The creative single-pitched roof of a frame house on a slope from the Studio EON architectural bureau has become the main architectural component of the cottage. It is designed as a multifunctional structure that, in addition to the main tasks, performs several additional ones at once.
The roof has an unusual design with an opening, a special shape and slope. Let's see what all this gave in the context of functionality.
Roof terrace
A terrace was made in the opening of the pitched roof. Despite the fact that it is located on top of the house, the structure closes it from neighboring areas. This ensures the privacy of the recreation area.
The terrace itself offers panoramic views of the mountain peaks, slopes, forests. It is accessed from the courtyard by stairs and directly from the housing. The roof terrace is designed in such a way that it is not separated from the living quarters, but visually complements them. Designed like a balcony.
Shed roof as part of the facade of the house
In this context, the roof has a more aesthetic function. At a certain angle, it acts as an accent element of the building. The roof is stylized to the local landscape and symbolizes the slope behind the house.
The building looks extraordinary precisely because of the roof design. She was contrasted against the background of the building with the help of color, and she is the first thing that catches the eye at the sight of this cottage.
Smooth transition from outside to inside
The pitched roof is designed so that it forms canopies, cornices, balcony shelters along the perimeter of the building. This creates transition spaces – covered terraces, sheltered from the scorching sun, recreation areas under the roof.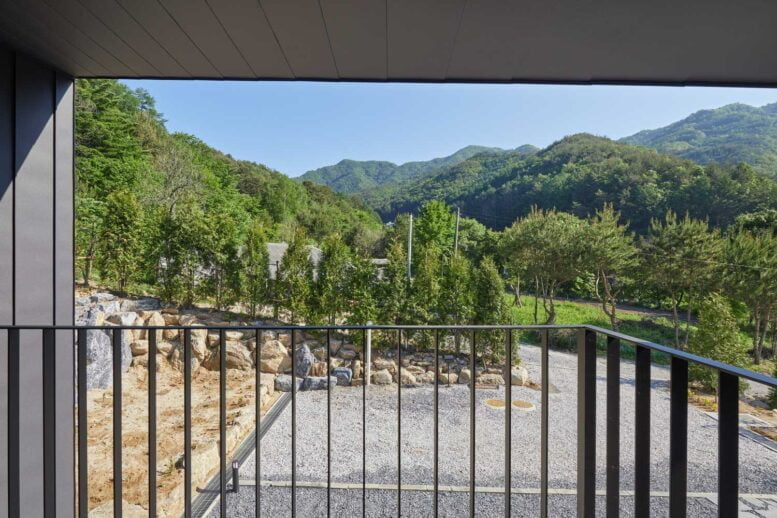 Due to this, the adjacent territory, terraces become more functional and comfortable. In addition, eaves and awnings partially shade the windows of the house, maintaining a pleasant microclimate inside.
Stylish, simple, but at the same time functional shed roof of a frame house on a slope has become one of the main architectural elements that provide comfort, privacy and convenience not only to the housing itself, but also to adjacent territories, recreation areas. It is thought out primarily from the point of view of functionality, but it also fulfills the most important aesthetic task.