A stepped house on a hillside is a way to adapt the architecture to the relief of the site. The floors of the house are cascaded, adapting to the shape of the hill.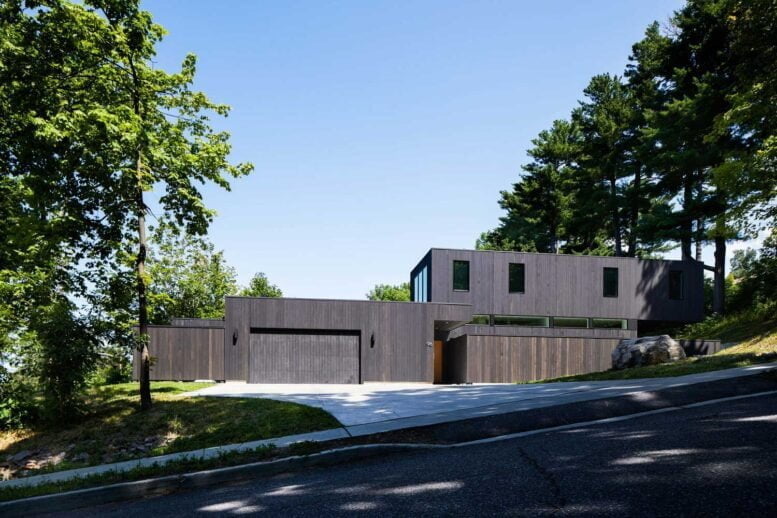 This minimizes the impact on the environment. The cottage harmoniously fits into the landscape, it looks natural and neat here.
Practicality of a stepped house on a hillside
Instead of carrying out complex earthworks, embedding the cottage in a sloping plot, it was built by repeating the shape of the plot. Due to this, the house will receive perspective views in all directions.
From here, panoramas open to the cedar forest, from the opposite side there is visual contact with the city, and the local area with the courtyard is localized and secluded. The house has become a fortress that separates three spaces and is closely connected with each of them.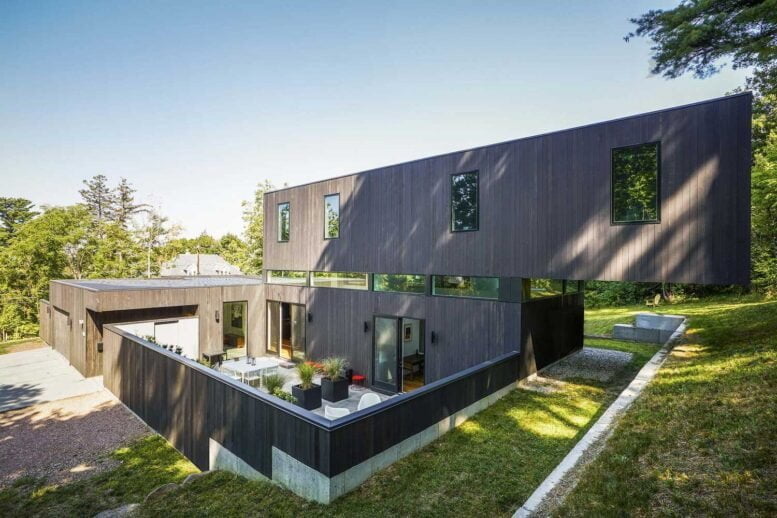 It is associated with urban architecture, but at the same time fits harmoniously into the forest landscape. Exterior finishes in red cedar bring the minimalist staircase home to the local nature. Cozy terraces and a closed courtyard provide comfort and a high level of privacy for residents. In the immediate vicinity there is both urban infrastructure and almost wild nature.
The slope was not chosen for building a house by chance. It was this shape of the site that created an expressive border between the private, public and natural surroundings.
Features of the configuration of a stepped house
Thanks to the stepped shape of the building, several private zones were created at once on the local territory, terraces. Each of them is located so as to hide at the expense of the building not only from external views, but also from the hot daytime sun. If you wish, you can relax under a canopy or on an open terrace.
On the private side, the house has panoramic glazing. As the floors are stepped, the perspective from the windows changes – the view of the adjoining territory gradually turns to a view into the distance at the cedar forest. The interior is completely urban with an emphasis on art. This underlines the fact that the cottage is located in the city, and not in the wild forest.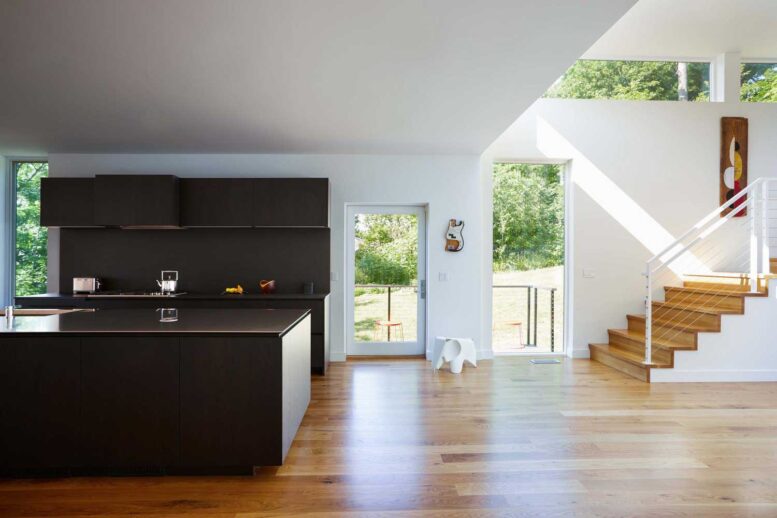 The presented stepped house on a hillside is suitable for those who value solitude, the beauty of wildlife, but at the same time want to be close to the city and live not in a remote outback, but next to modern infrastructure.