Lighting is considered one of the main elements in interior design. Now it is not just a tool for creating a comfortable human environment, but also a way to highlight zones, delimit, decorate a space, and emphasize the atmosphere in it. In this regard, the design of the illuminated ceiling is taken to a new level.
In addition to the main task of lighting the space, the goal here is to beautifully emphasize design ideas, add functionality, and dynamics to the room, and visually lighten and increase it.
Ceiling design with lighting and beams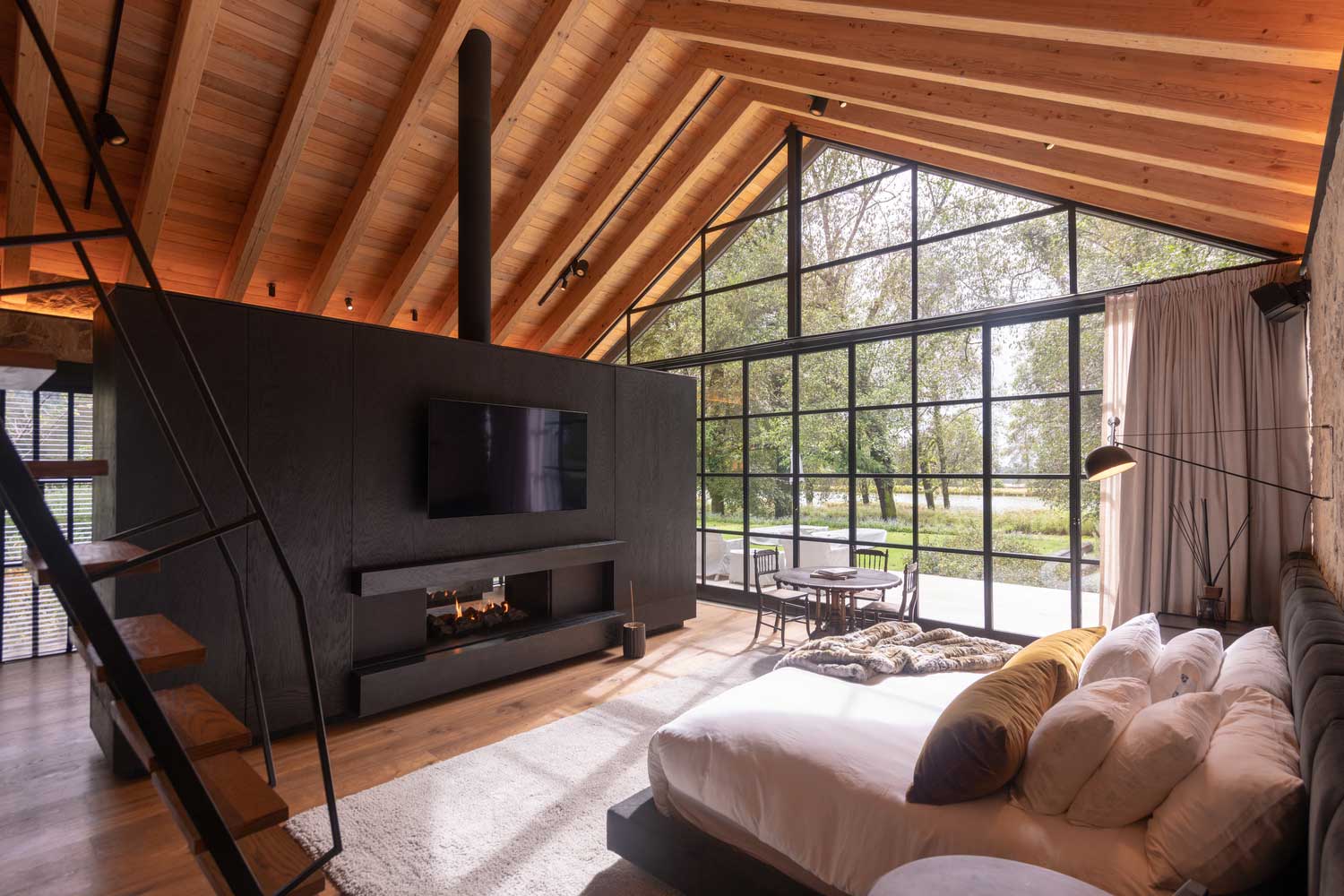 One of the trendy solutions in the design of the ceiling is the use of open beams. Backlighting, focusing on them, increases the effectiveness of the design, and makes it visually deeper, more expressive, and lighter.
The illuminated beams do not shade the space, do not clutter it up, but at the same time create an atmosphere of primitiveness and tradition. In the context of the transition to simplicity and naturalness, this trend looks especially advantageous. The idea is suitable for atmospheric interiors in the loft, Barnhouse, and country styles.
This backlit ceiling design looks like a warm, soft light that mimics candlelight. Wooden structures do not look so rough, and the atmosphere of romance, warmth, and comfort is emphasized. This is not just decor, but a technique to create a mood.
Light bursting effect in illuminated ceiling design
A common, but practical and fashionable solution due to several features and advantages at once. The structure, from under which light escapes, visually seems lighter. It seems to float in the air, and does not put pressure on a person, it seems higher.
The light escaping from the ceiling does not have to be done around the perimeter of the room, although this solution is quite practical and convenient. The backlight can be installed not over the entire room, but locally, highlighting certain zones. Nearby spotlights will be appropriate to create a bright, main light.
Particularly impressive is the design of the ceiling with illumination of lamellas, boards. The rays penetrating the structure create the effect of infinity. The space is filled with an atmosphere of peace and tranquility. Together with the decor, it is also an important functional element for the qualitative delimitation of functional areas. This design trick helps to get rid of dark, gloomy corners.