How many owners are faced with the need to place everything they need for a comfortable life and relaxation on a small plot of several hundred square meters? Lack of space becomes a problem until you approach architecture and landscape design as efficiently as possible. The ideas of small closed courtyards demonstrate how to equip a comfortable, self-sufficient environment near the house, localizing it from close buildings and neighboring plots.
Bold and creative solutions of landscape designers and architects allow you to create a cozy nest with a high level of privacy on literally a couple of hundred square meters. At the same time, there was no need to implement technically complex tasks.
The idea of a small enclosed courtyard integrated with the house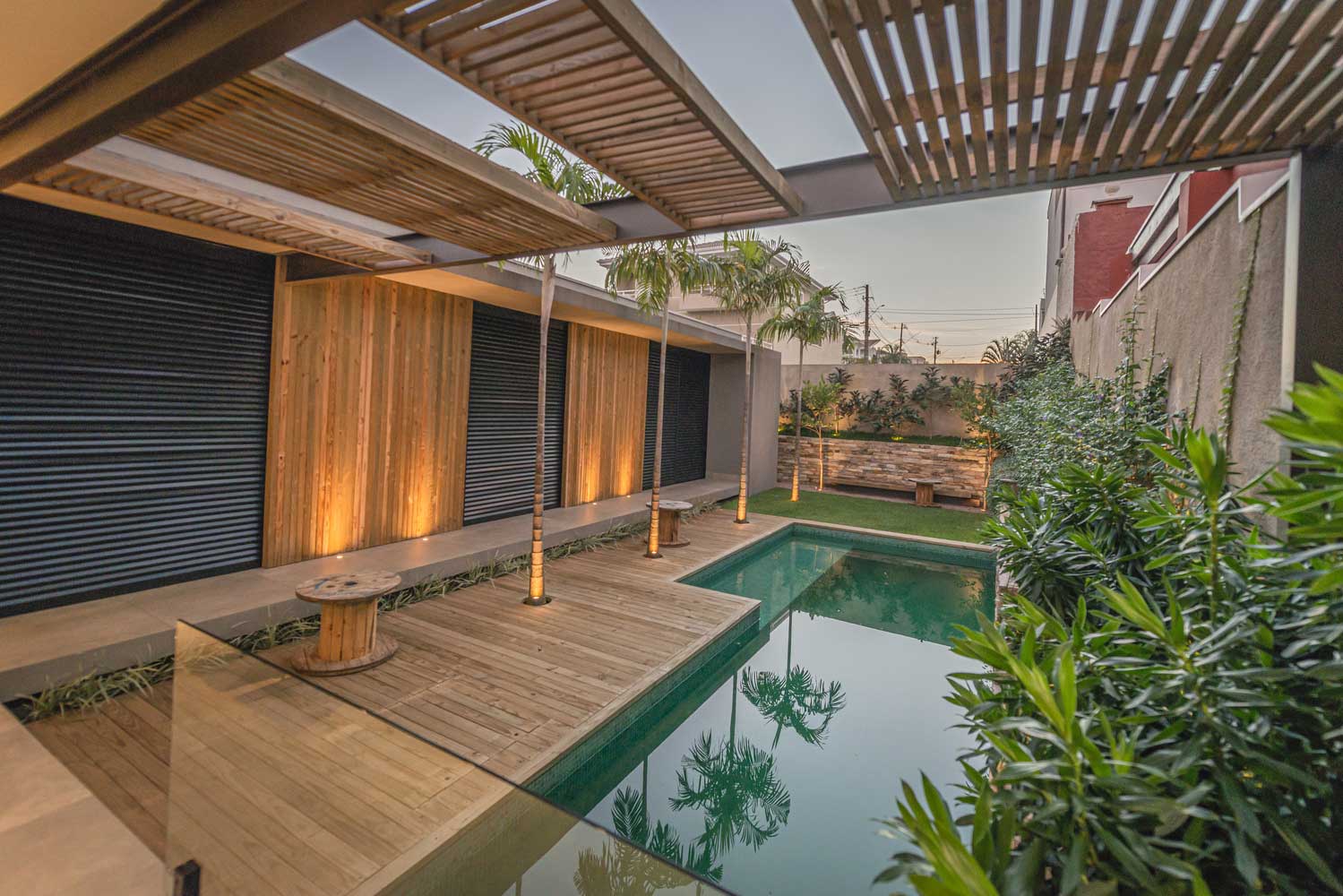 If there is no place for arranging a separate yard, it can be made literally a continuation of the house. It creates the feeling that the courtyard is part of the cottage. The same style, the same materials and direct connection to the house.
Designers and architects managed to combine a comfortable recreation area with a swimming pool on this compact site. And the access here is made directly from the panoramic structures of the house. The advantage of this solution is that the house turned out to be quite open, light with a feeling of spaciousness, although another building with concrete walls was built right next to it.
Atmospheric idea of a small enclosed courtyard
The courtyard is surrounded by stone walls, buildings, a fence in the same style. The feeling is created that the territory is a patio located directly surrounded by buildings. Having stylized the object under old traditional motives, it turned out to turn it into a cozy, quiet place. This idea of a small enclosed courtyard will suit those who value simplicity and natural comfort.
Here the diminutiveness played in favor of the design, since the residential stone buildings of the past centuries are characterized by compactness and seclusion. Stone walls create a sense of security and reliability. Thanks to a pleasant natural palette, they do not crush, and a lot of greenery on the territory visually lightens the situation, emphasizes its environmental friendliness.
Minimalistic idea of a small enclosed courtyard
The opposite of the previous option, but no less effective and comfortable solution is a minimalistic small closed courtyard with a swimming pool. With its compactness, it was possible to focus on luxury here, visually get rid of cramped conditions and create a bright, cozy open-air space.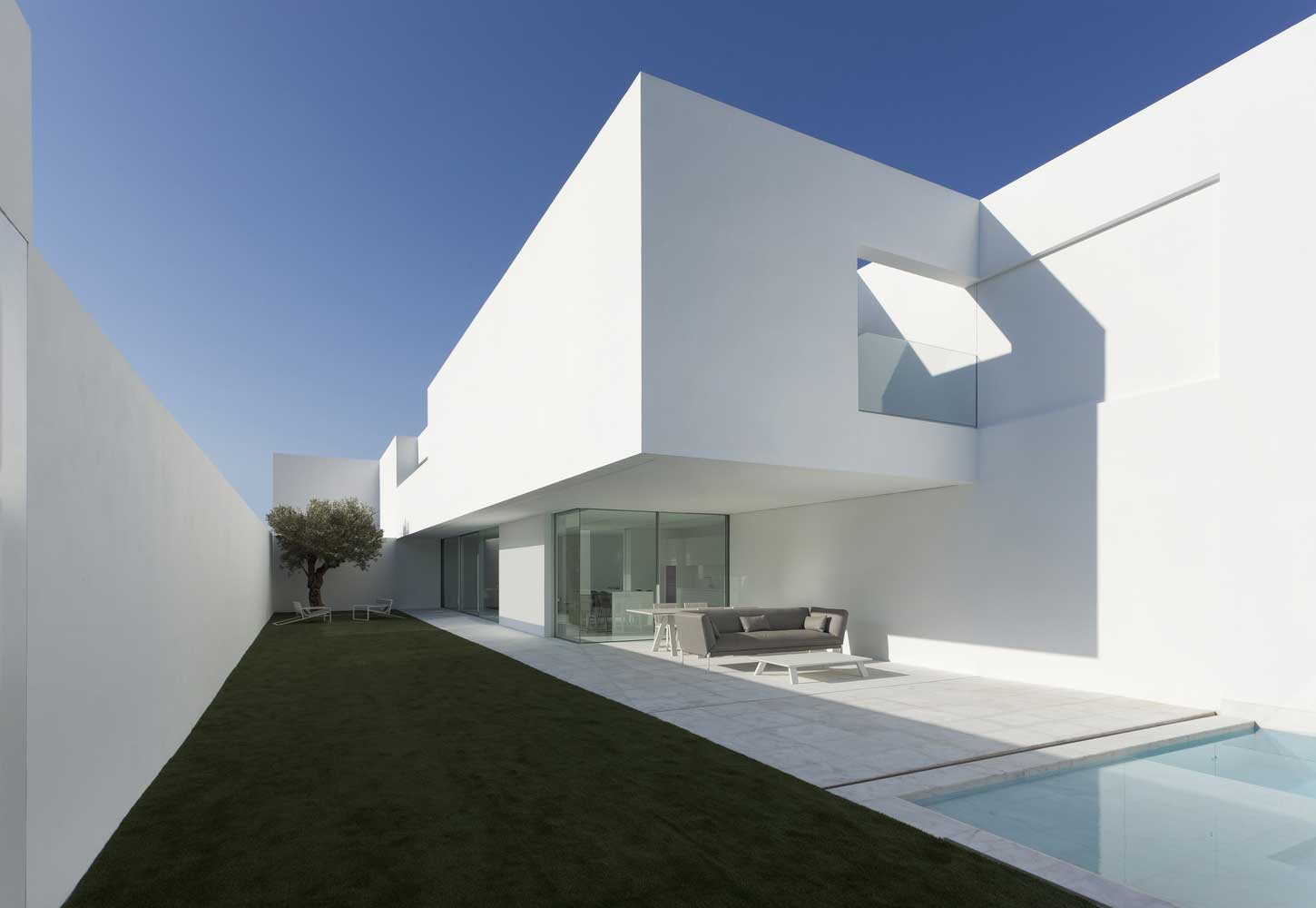 The idea of a small enclosed courtyard implies a continuation of the minimalistic motives inherent in the architecture. At the same time, the landscape design was revived due to the lawn and wood. The territory looks super modern with an emphasis on conciseness and rationality. To visually expand the space in the architecture, the exterior of the house, a snow-white color was used. It is effectively combined with the blueness of the sky, greenery and pool water.