Architectural bureau Gallardo Llopis Arquitectos strictly followed modern trends and went against the laws of physics, creating an incredibly cool and luxurious home in a minimalist style with chic seating areas directly in the building. The construction in neutral white color effectively blended with the bright colors of nature and looks harmoniously against the blue sky.
At the same time, nature is not just nearby, but practically penetrated into the structure, intertwined with architecture. The latter, in turn, reaches out to the environment and harmoniously merges with it.
Landscape Inside Luxurious Minimalistic Home
While some architects are chasing the integration of buildings into the landscape, here the creators of the project have stepped over the line and practically built the adjoining plot into the back ones – at least this effect is created. Austere squares in a minimalist style over the house envelop the small courtyards, creating the effect of merging into one whole.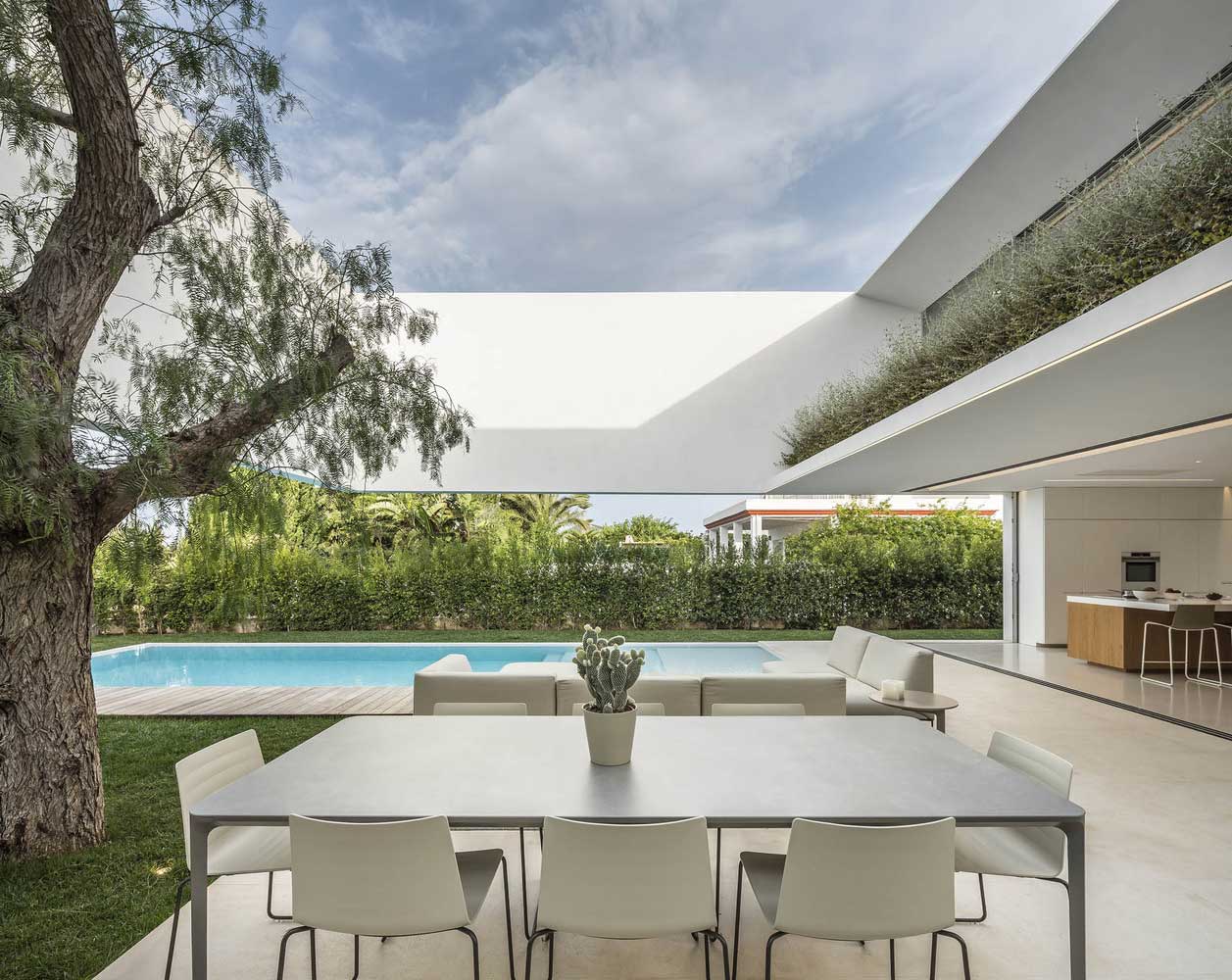 It seems that trees, shrubs in these areas are located directly in the house. The pool also penetrates there. All this is complemented by comfortable seating areas, the exits to which are made of panoramic structures.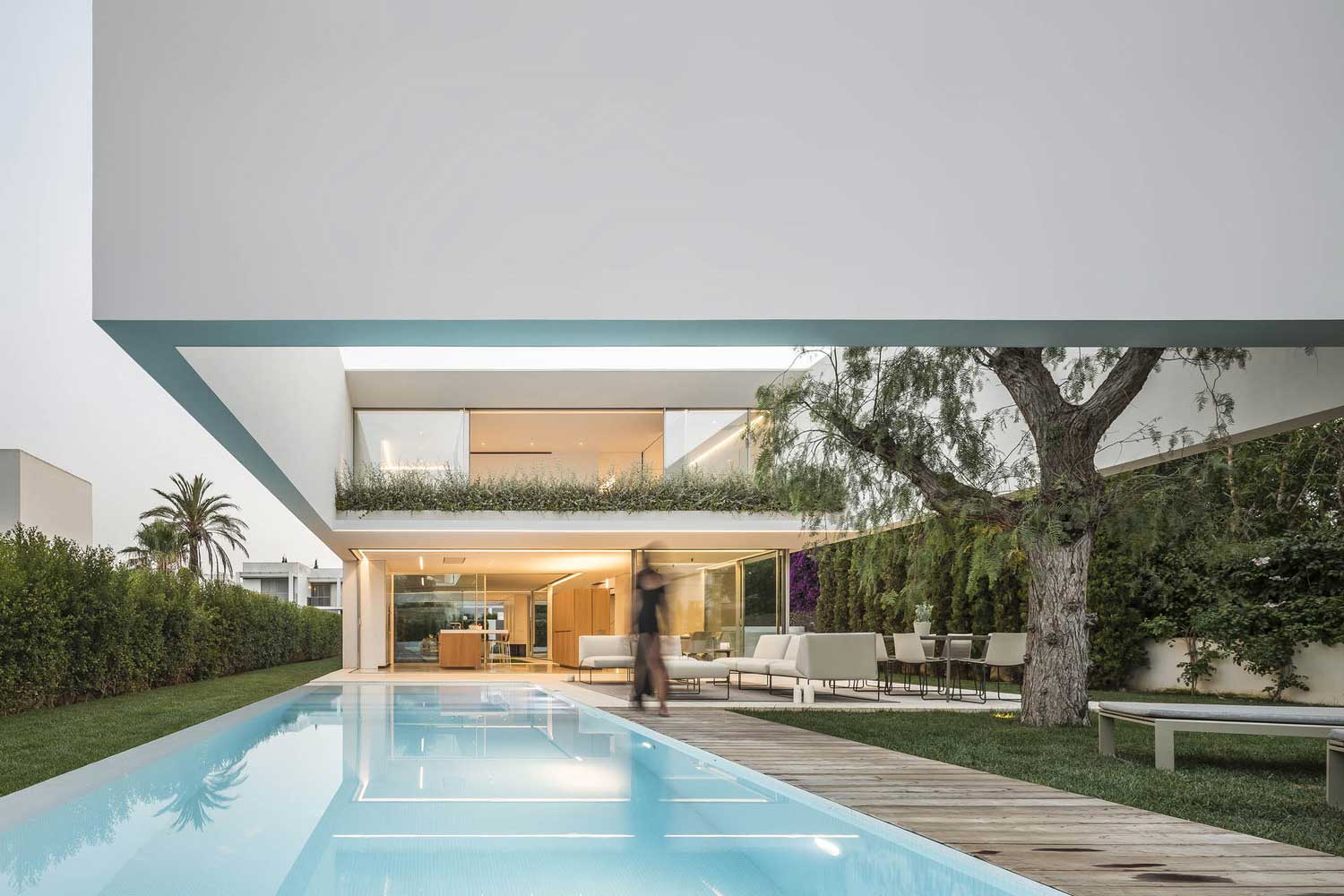 The architecture of the building is abstract and visually contrary to the laws of physics. Luxurious minimalist home in white covers the lot and revolves around it. The special architecture also gave the cottage a high level of privacy. Although it is located among buildings, the area near the house becomes visually inaccessible to the outside view.
Soaring Volume Luxurious Minimalistic Home
The visual lightness of the building has also been taken to a new level. The overhanging structure appears to be frozen in the air. At the same time, under it we get a whole complex of spaces and zones for life, rest, and everyday life.
Under the floating structure, there is an alternation of open areas and courtyards. At the same time, living spaces are closely integrated with these areas, due to which an incredibly atmospheric and smooth transition from premises to landscape can be traced. The property looks rich and rich thanks to a complex of terraces and patios on different levels.
The main idea behind this luxurious minimalist white house is to blend in with the landscape. At the same time, here the architects have reached a new level of integration with the environment, closely linking outdoor spaces and architecture.